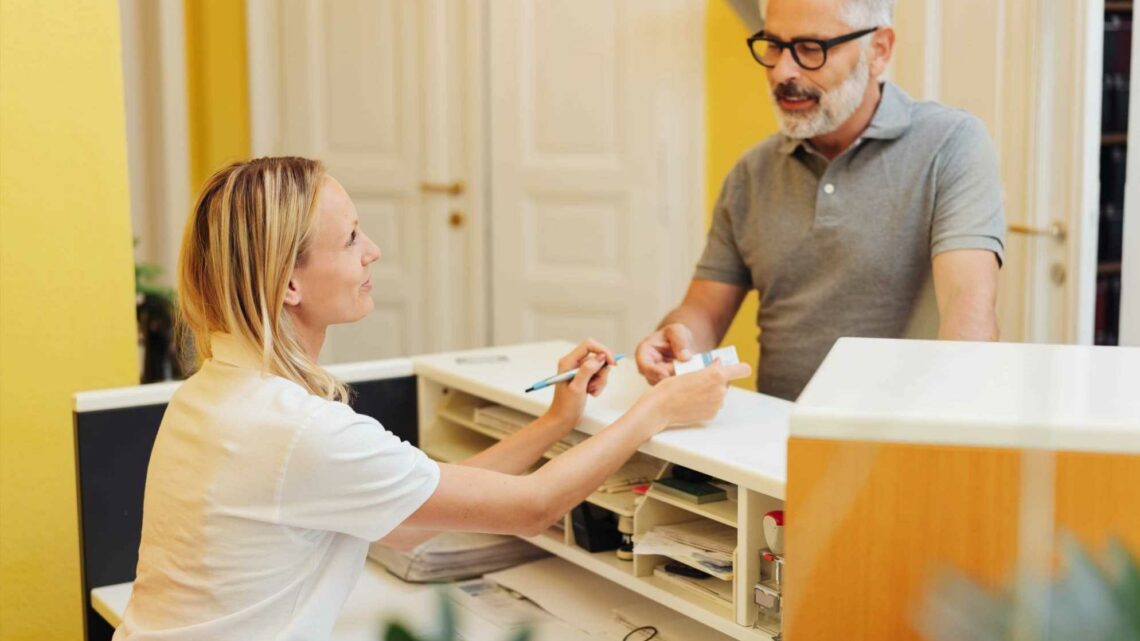 How to kickstart your new career in administration | The Sun
November 15, 2023
THERE'S A lot of talk about leadership in business, but who really keeps the wheels of business turning?  It's the admin team.
These unsung heroes provide support to either individual bosses or wider teams and are essential in every employment sector.
Taking an admin role can provide both a secure career or a stepping stone to a supervisory or management role, so here's all you need to know to add admin to your CV.
1. What do Admin staff do? 
What don't they do? The most common duties include fielding telephone calls, word processing, creating spreadsheets and presentations, and office management such as filing and ordering stationery.
You'll also be looking after visitors to the workplace and sometimes overseeing the work of junior admin staff.
2. What qualifications do admin staff need?
Most jobs require a GCSE English and Maths as a minimum, with A-levels preferred.
Few jobs ask for an undergraduate degree but almost all will expect you to have a strong working knowledge of packages such as Microsoft Office, Outlook, PowerPoint and Excel.
You could also consider taking a City & Guilds course or take a free Government course at https://tinyurl.com/3bxdfzwf.
3. How do I get an admin job?
Many admin jobs are entry-level positions with over 80,000 open vacancies in the UK right now. A number of companies offer admin apprenticeships too.  
4. What is the salary for an admin job?
The average salary is £32,000 but pay ranges from £11 an hour for first jobs up to £50,000 for senior staff.
Ready to advance into an admin role? Here are the Sun Jobs picks this week.
Social Media and Admin Volunteer, Humankind, Manchester
Experienced admin? Lead the way with this senior role.
The Job: Humankind, which provides free, confidential support for alcohol, drugs, housing, or mental health, is hiring a Social Media and Admin Volunteer to join its team in Manchester.
What You'll Do: Your tasks may include: sourcing, preparing and creating social media content; designing graphics and visuals; and engaging with volunteers and colleagues to share their stories.
You'll also be composing and sending motivational texts to people; gathering case studies for impact reports.
You'll Need: The right person for this role will have a creative flair, a passion for social media and a desire to help people share their stories. Enthusiasm for the non-profit sector is a plus.
Apply Now: See more details here, along with other opportunities at Humankind.
Admin Team Leader, Daniel Owen Ltd, Harlow
Get into admin and help others with this vital volunteer role.
The Job: Property services business Daniel Owen Ltd is recruiting an Admin Team Leader to join its Harlow office.
What You'll Do: You'll ensure that human resources and equipment are available, appointments are met, and that work is completed to specific standards, within timescales and budgets.
You'll also manage complaints, and ensure that any and all insurance and disrepair claims are investigated and in compliance with regulatory and policy guidelines.
You'll Need: Previous admin and planning or scheduling experience, preferably within the housing or repairs sectors is required.
Experience leading a team is essential, as are excellent IT skills and the ability to multitask. 
Apply Now: See further details of this role, along with more jobs at Daniel Owen Ltd.
Admin Assistant, Gi Group UK, Birmingham
No experience? This charity contract job will help build your CV and could lead to a permanent role.
The Job: GI Group UK is hiring two Admin Assistants for a charity organisation, with a temporary contract up to March 2024, leading to a permanent role for the right candidates.
What You'll Do: This role will involve answering calls and completing disability forms over the phone with elderly service users, as well as printing and copying forms and required documentation.
You'll Need: You will have an excellent phone manner and good listening skills. Empathy and patience will be essential. This role is based on a 37-hour work week, Monday to Friday, 9am-5pm.
Apply Now: Apply for this position, along with other opportunities at GI Group UK, here.
Discover thousands of open vacancies for jobs all across the UK now on The Sun Job Board.
Source: Read Full Article