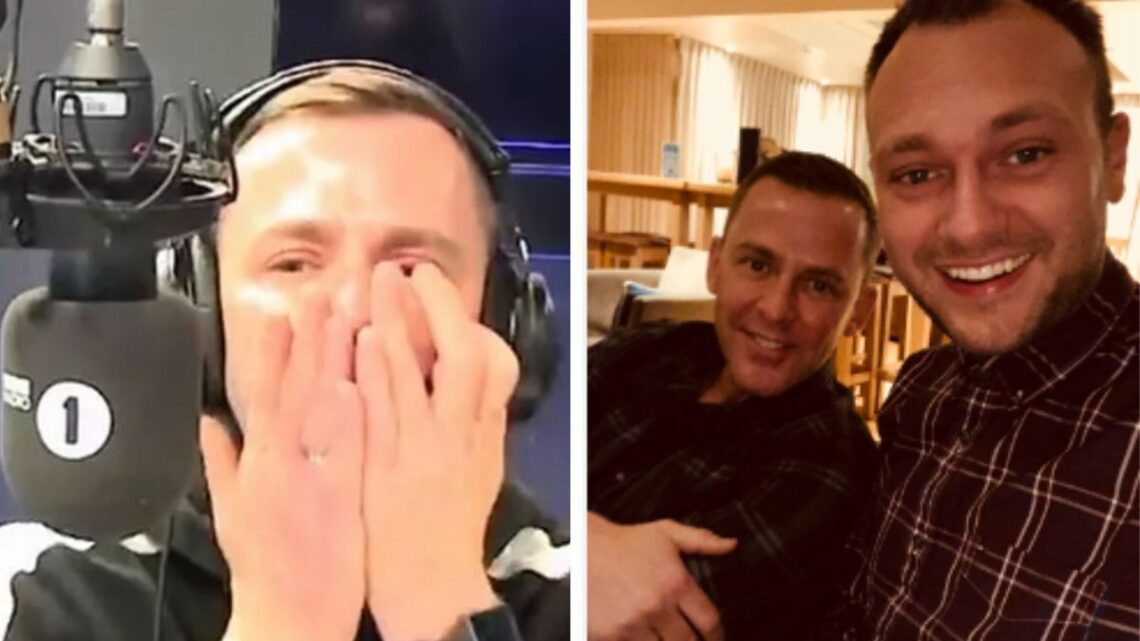 Scott Mills left 'devastated' as he 'didn't speak to fiancé for six months'
September 3, 2023
Scott Mills recalls getting stuck in his electric car
BBC Radio 2 star Scott Mills revealed the torment he once went through with fiancé Sam Vaughan in a new interview,
In the early days of their relationship, the 50-year-old was determined to convince his beau that they were right for each other – but he was playing it cooler.
"The more time we spent together, the more I could see we were right for each other. I just needed him to see that too," he recalled to The Times.
"So when we had the conversation about taking it forward and he said 'I'm not ready', I was devastated."
The revelation put an end to their lively long-distance relationship, which had seen Scott regularly travelling to Wales, and Sam to London, for months.
READ NOW: NCIS veteran star looks unrecognisable after incredible weight loss[TRANSFORMATION]
"Being friends with someone you're in love with doesn't work," he agonised, admitting: "We didn't speak for six months."
Mending his broken heart was tough – and he sat on the sofa in tears, eating ice cream as he mourned the loss of the romance.
His mum came over to comfort him as he was "in bits", while Sam's mother was also giving her son a stern talking-to at the same time, worrying he was sending out mixed messages.
"When he sent me a text saying 'I miss you', his mum sat him down and said, 'Don't mess him around. Either go for it or leave him alone,'" he explained.
Don't miss…
Phillip Schofield takes action to secure wealth after saying TV career is 'over'[LATEST]
Hairy Bikers share update after Dave Myers stepped back from set due to cancer[HEALTH]
Martin Kemp 'does not have one friend' after people betrayed his trust, son says[INSIGHT]
We use your sign-up to provide content in ways you've consented to and to improve our understanding of you. This may include adverts from us and 3rd parties based on our understanding. You can unsubscribe at any time. More info
Eventually, Sam chose to go for it – and the pair moved in together just three months before the first Covid lockdown.
Initially, Scott's desire to get serious had surprised him, as he has confessed that he enjoyed a party lifestyle in his early days, with his radio shows keeping him "young" – and had "never imagined" he'd one day wish to get married.
All of that changed when he met Sam – and almost two years after they moved in together, he proposed.
The occasion had been his beau's birthday – and as the moment for popping the big question grew nearer, he got himself in hot water for sending too many texts and constantly being on his phone.
In reality, he was going over the details of the proposal with Sam's mum, with his partner little imagining that there was a ring in his pocket.
They'd been on a weekend away with both of their families at the time – and although Scott worried that his proposal was the "most rubbish ever", Sam accepted.
The pair's big day is expected to take place in Spain next year.
Read the full interview with Scott Mills in The Times, while fans can also catch Scott on this weekend's Saturday Kitchen when he joins Matt Tebbutt alongside chefs Julie Lin and Philip Khoury, from 10am this Saturday September 2, on BBC One.
Source: Read Full Article