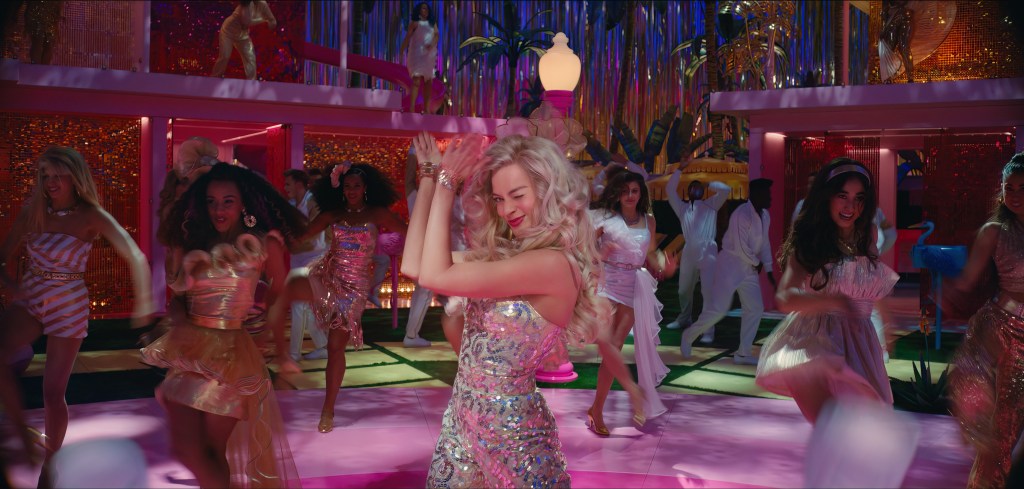 Watch Her Dance: 'Barbie' Crossing $600M At Domestic Box Office Today
September 3, 2023
Warner Bros' Barbie ain't missin' no steps as the Greta Gerwig-directed title is clicking past the $600M mark at the domestic box office in its 43rd day of release.
Note that it took Top Gun: Maverick 47 days to cross that threshold, with the Tom Cruise pic ending its stateside run at $718.7M. Barbie is pacing 2% ahead of the Top Gun sequel's running total at the same point in time. It took Avatar: The Way of Water 40 days (final total $684M) to cross the six-century mark at the domestic box office.
Related Stories
Summer Box Office 2023: 'Barbenheimer' Brought Audiences Back, But Uncertainty Around Strikes Could Capsize 2024
Peter Bart: What Will The Box Office Business Learn From 'Barbie'?
So many records broken by Mattel's top doll: Top-grossing movie of the year stateside, Warner Bros. highest-grossing movie ever at $1.34B ahead of Harry Potter and the Deathly Hallows – Part Two, Margot Robbie and Ryan Gosling's highest-grossing movies ever, top-grossing live-action title by a female director in North America and worldwide and on and on.
RELATED: 'Barbie' Squashes 'Super Mario Bros Movie' As Top-Grossing 2023 Film At Domestic Box Office
Barbie will get a week's run in Imax starting September 22, which should juice grosses more before Taylor Swift: The Eras Tour takes over the autumn box office in mid-October. Look out: Are Barbie and Taylor Swift double features getting booked yet? Get on that, Warners and Adam Aron.
RELATED: 'Barbie' To Play Imax Theaters This Fall With Never-Seen Post-Credits Footage
Barbie is the 14th title to surpass $600M at the domestic box office after Star Wars: The Force Awakens ($936.6M, 2015), Avengers: Endgame ($858.3M, 2019), Spider-Man: No Way Home ($814.1M, 2021), Avatar ($785.2M, 2009), Top Gun: Maverick ($718.7M, 2022), Black Panther ($700.4M, 2018), Avatar: The Way of Water ($684M, 2022), Avengers: Infinity War ($678.8M, 2018), Titanic ($674.2M, 1997), Jurassic World ($653.4M, 2015), The Avengers ($623.3M, 2012), Star Wars: The Last Jedi ($620.1M,2017) and The Incredibles 2 ($608.5M, 2018).
RELATED: Barbie V. Bratz: CBS Studios Acquires 'You Don't Own Me' Book About Dark Side Of Doll Wars For Series Development
Must Read Stories
William Friedkin's Last Movie; Polanski Review; 'Maestro' Reception; More
'Equalizer 3' Heading To Second Best Labor Day Opening Ever With $42M+
Disney Tells Spectrum Customers They Have Options In Carriage Dispute
Guest Jennifer Fox On Why Producers Need Union Protection
Read More About:
Source: Read Full Article