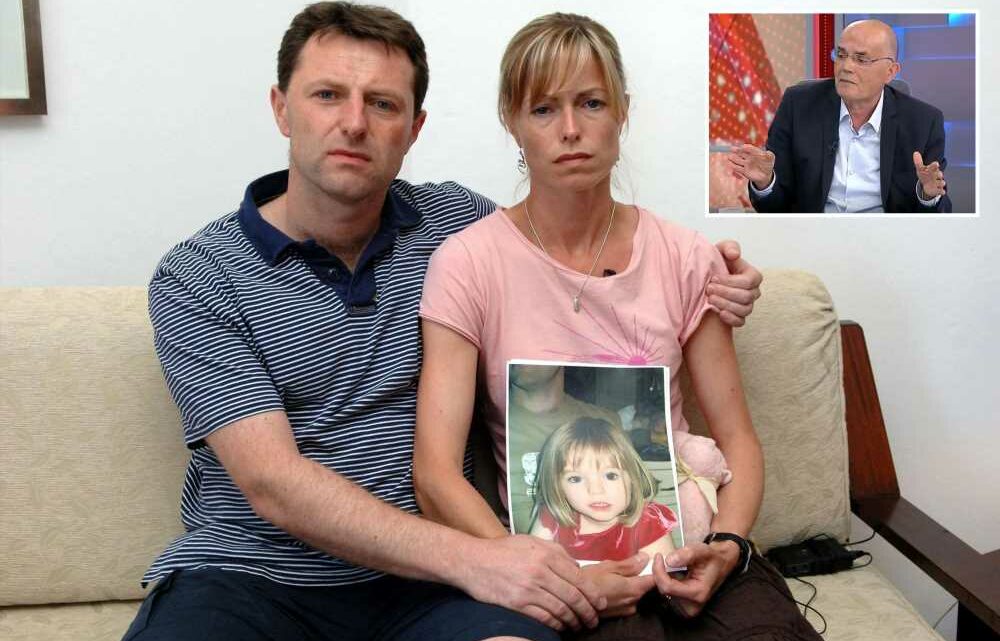 Madeleine McCann's parents finally get apology from Portuguese cops for treating them as suspects in bungled probe | The Sun
October 30, 2023
PORTUGUESE police have apologised to the parents of Madeleine McCann for the way they handled their daughter's disappearance.
Three-year-old Madeleine went missing during a family holiday on the Algarve in May 2007.
The cops have told BBC's Panorama that a delegation of senior officers travelled from Lisbon to London earlier this year.
They met Gerry McCann, Madeleine's father, and apologised for the way detectives investigated the case and treated the family.
In September 2007, Kate and Gerry McCann were made arguidos – or suspects – in the investigation into Madeleine's disappearance.
Both were questioned by Portuguese detectives, who believed they had staged an abduction and concealed their daughter's body.
Read More on Maddie McCann
FACING JUSTICE
Maddie suspect's court date revealed as he faces separate sex attack charges
'SECOND ATTACK'
Maddie prime suspect 'seen running from scene of alleged rape by witness'
Kate McCann has said she was offered a deal to admit covering up her daughter's death in exchange for a shorter sentence.
The couple's arguido status was lifted in 2008, but they remained under suspicion in Portugal for years.
Much of the damage was caused by one man – the original lead detective, Goncalo Amaral.
He was sacked from the investigation but went on to write a book and present a TV documentary accusing the McCanns of being involved in their daughter's disappearance.
Most read in The Sun
LAST MOMENTS
Frantic 911 call from Matthew Perry's assistant could reveal cause of death
HORROR ACCIDENT
Girlfriend of tragic hockey star ran onto ice & prayed after accident
FINAL MOMENTS
Heartbreaking 911 dispatch call gives clue to Matthew Perry's cause of death
DRUGS SHOCK
'Numerous prescription drugs' found at Matthew Perry's home after his death
As well as apologising, the Portuguese police have told Panorama that they also briefed the McCann family on the ongoing investigation.
They gave their support to German prosecutors who believe 46-year-old Christian B killed Madeleine McCann.
Portuguese detectives now also think he's the prime suspect.
Christian B is currently serving a seven-year prison term in Germany for rape and drug trafficking.
The German denies killing Madeleine.
For the past five years, the German authorities have been investigating him in connection with Madeleine McCann's disappearance.
But Christian B hasn't been charged.
Hans Christian Wolters, one of the German prosecutors on the case, said they hoped to complete their investigation next year.
"It's a big puzzle and we have some important pieces but some pieces are missed.
"So, we hope to find as many pieces as we could get, so the picture will be a complete one.
"We think that he was involved in the disappearance of Madeleine McCann and we think that he murdered Madeleine McCann."
Mr Wolters also welcomed the Portuguese apology to the McCann family.
He said: "It's a good sign and it shows that in Portugal there's development in the McCann case.
I think it's a good and right decision."
Christian B has already been charged with a further three rapes, sexual assault, and sexual assault of a child.
The five offences are alleged to have been committed on the Portuguese Algarve.
Mr Wolters confirmed that they would go to trial in February.
Christian B's lawyer, Friedrich Fulscher, said his client was exercising his right to silence.
He said: "We know the contents of the files, and I think the charges are all based on very, very shaky foundations."
Read More on The Sun
booted out
Strictly fans shocked as star is axed from show just days afterrehearsal exit
MONEY MATTERS
Money-saving pro reveals how to heat up your house this winter for just £7
The McCann family have not commented on the apology.
The Panorama programme Prime Suspect: Who Took Madeleine McCann? airs tonight at 8pm on BBC1.

Source: Read Full Article