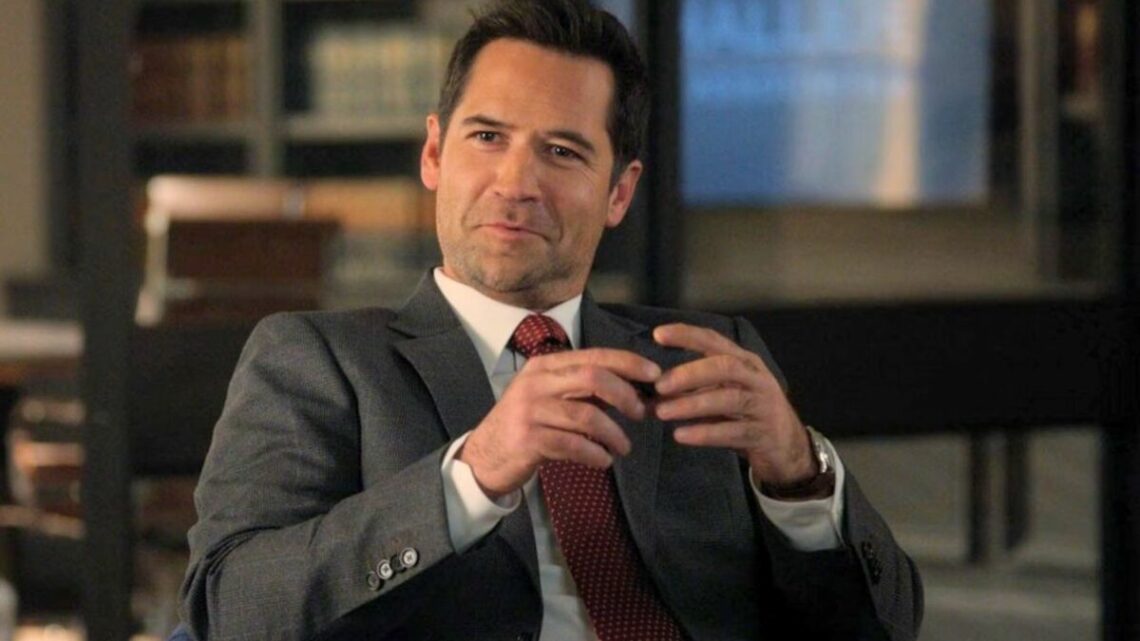 The Lincoln Lawyer renewed for season 3 – but one major character is leaving
September 3, 2023
The Lincoln Lawyer season 2 trailer
Netflix's acclaimed drama The Lincoln Lawyer, starring Manuel Garcia-Rulfo as Mickey Haller, has been renewed for a third season.
The upcoming 10 episodes of the book adaptation will be based on the fifth novel, The Gods of Guilt.
While fans will see the famed lawyer take on more cases across Los Angeles, the series will return without Mickey's ex-wife Maggie McPherson (played by Neve Campbell).
The actress had a noticeably diminished role in season two after her character accepted a new job in a different city.
Those who have read the books are aware of Maggie's impending exit as the attorney is not part of Connelly's fifth book.
READ MORE: Meet the star behind Alex Grant in The Lincoln Lawyer
However, according to The Hollywood Reporter's sources, "the door is open for the character to return in future seasons."
Peter Friedlander, Netflix U.S. and Canada's VP of scripted series, confirmed the renewal in a statement that read: "We're thrilled to bring back The Lincoln Lawyer for a third season."
"Ted Humphrey and Dailyn Rodriguez have taken us deeper into Mickey Haller's world, building out characters and stories that have connected with our global audience.
"And we look forward to seeing what they have in store for everyone's favorite lawyer."
Don't miss…
The Lincoln Lawyer season 2 has been split in half[INSIGHT]
The Lincoln Lawyer season 2: Will there be another series?[LATEST]
Lincoln Lawyer season 2 bags Queen of the South showrunner[INSIGHT]
We use your sign-up to provide content in ways you've consented to and to improve our understanding of you. This may include adverts from us and 3rd parties based on our understanding. You can unsubscribe at any time. More info
Peter continued: "The show continues to top our global lists and it's a testament to the work from a creative powerhouse team including Michael Connelly, David E. Kelly, Ross Fineman and our partners at A+E Studios."
Nielson's streaming chart reported the season two release of The Lincoln Lawyer recorded 1.41 billion minutes of viewing for the week of July 3-9 after part one premiered July 6.
As a result, the legal drama came in at number two on Netflix's top ten list, behind Suits which racked up 3.7B viewing minutes during the same week.
Season two ended on a major cliffhanger after Mickey learned his a new client, Julian Lacosse (Devon Graye), who has been accused of murder.
After heading to the Sheriff's office Julian says his friend Giselle Dallinger (Fiona Rene) recommended him and reveals he's been accused of Giselle's murder which he doesn't do.
Although Mickey doesn't know a Giselle Dallinger, but goes down to the mortuary to find her body.
There, he discovers he does know Giselle, but she actually goes by a different name Gloria Dayton, aka Glory Days from season one, episode 10.
The Lincoln Lawyer seasons 1-2 are available to stream on Netflix.
Source: Read Full Article