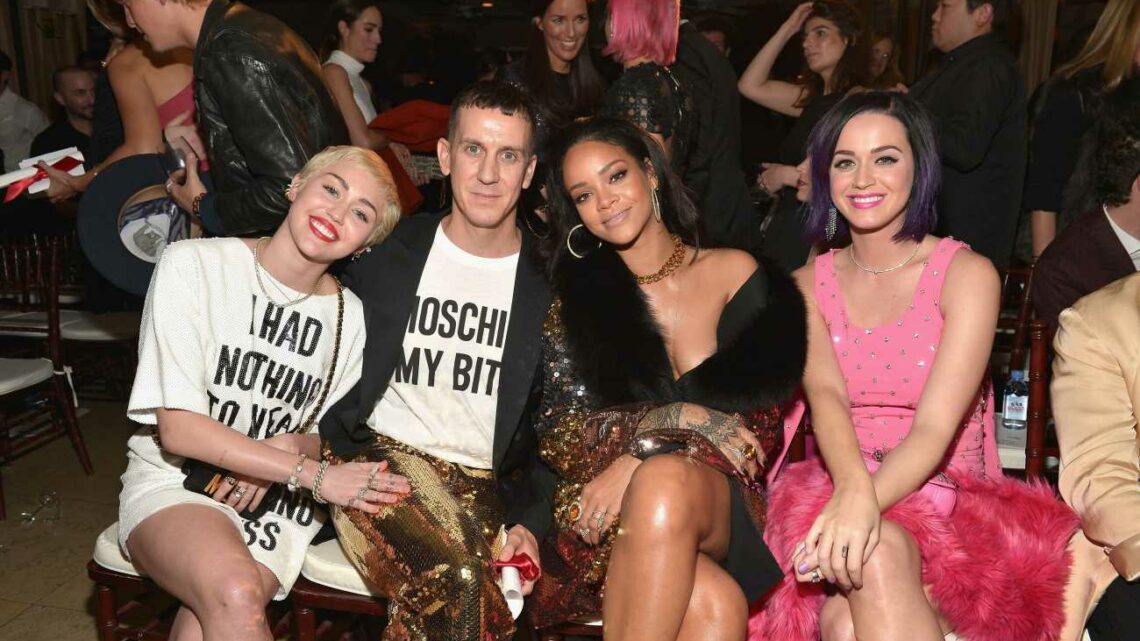 'It didn't dominate his life': Hearing colours helped Kandinsky change the art world
November 3, 2023
Save articles for later
Add articles to your saved list and come back to them any time.
Key points
Vasily Kandinsky is regarded as one of the world's pioneers of abstract art.
While never formally diagnosed, he is believed to have possessed synaesthesia, where senses of taste, sight, hearing, touch and smell can cross-talk.
His artworks are believed to have influenced Jackson Pollock and other surrealists from that post-war movement. 
Vincent Van Gogh was said to be one. So too Pharrell Williams, Lady Gaga and David Hockney.
Vasily Kandinsky, one of the world's influential figures in abstract art, also strongly associated colours with emotion and music, the likely result of a neurological phenomenon called synesthesia.
For some synaesthetes, the crosstalk between the senses – hearing sounds in colour as in the case of Kandinsky – can be more a curse than a blessing.
Kandinsky at the Art Gallery of NSW.Credit: Art Gallery of NSW
But such creative sensitivities led Kandinsky down a path of experimentation from which he emerged as a world-leading figure in abstract art.
From Saturday, 50 of his most groundbreaking works will go on show at the Art Gallery of NSW's new summer blockbuster, Kandinsky, billed as the largest hang of the artist's works ever in Australia.
The works come from New York's Guggenheim Museum, spanning the artist's career from age 30 to his death at age 77 in 1944.
Megan Fontanella, curator of Modern Art and Provenance at the Guggenheim Museum.Credit: Dominic Lorrimer
The museum's founder, Solomon Guggenheim, and his niece, Peggy, were patrons of Kandinsky. Today, the Guggenheim boasts one of the world's largest collections of Kandinsky, all at a time when individual works sell for millions.
The Russian-born artist is headlining the art gallery by public demand, says Jackie Dunn, the gallery's curator of special exhibitions.
From among works by Paul Gauguin, Pablo Picasso, and Henri Matisse, which came to Sydney on loan from St Petersburg's Hermitage Museum in 2019, Kandinsky was a breakaway hit with gallery visitors.
"They told us this was an artist they wanted to revisit," Dunn said.
Why, after 100 years, does his work continue to resonate with modern audiences? "I think it's because the canvases themselves feel so vibrant and fresh," says Megan Fontanella, the Guggenheim's global expert on Kandinsky. "There's real energy, there's a joy that they emit but also an undercurrent – his belief in the transformative power of art."
Colour, Kandinsky wrote in one of his key manifestos, was the keyboard, the eyes the hammers, and the soul is the piano with many strings.
Kandinsky saw red when he heard a violin, yellow for a trumpet blast, and blue for a cello. In white and black he heard silence, or at least an absence of sound, notes Dunn.
"He saw spiritual resonance in a deep blue. Clearly, he had his synesthesia under control, it didn't dominate his life, but he has these moments where he recounts this visceral response he has to music and it becomes a generative idea, a thread, that influences his practice – what might I hear if I stood in front of that yellow rather than something that impacted him bodily."
Dunn said Kandinsky developed his theory of colour before the invention of the colour wheel. Green was the colour of nature and a mark of the everyday. He used it rarely. Colours changed their meaning and shade across his career, says Fontanella, a fan of a particular slash of tomato red Kandinsky used.
Vasily Kandinsky with his work, Dominant Curve in Paris, 1936.Credit: Boris Lipnitzki/Roger-Viollet
Born in Moscow in 1866, Kandinsky was a successful lawyer before he took up painting at the relatively late age of 30.
That year, he had come face to face with Claude Monet's Haystack. "That was a kind of aha moment for him," Fontanella says. Not long after he saw Wagner's opera Lohengrin, playing at that time at the Bolshoi Theatre and abruptly abandoned his legal work and went to Munich to study painting, where he found his footing as an artist.
Then, in 1911, Kandinsky attended a concert by Austrian composer Arnold Schoenberg and out of that night came Impression III (Concert), considered one of the earliest and most striking examples of his endeavours to fuse colour and sound on the one canvas.
Over his lifetime, Kandinsky worked on two main art series, which he named compositions and improvisations, suggesting their musical genealogy. With its geometric and flat planes of colour, Composition VIII (1923) is a highlight of the Kandinsky exhibition and a companion piece to his most famous work Composition VII.
A decade later, the Bauhaus school where the artist taught voluntarily shut down under Nazi pressure. When Adolf Hitler took power, Kandinsky's paintings were proclaimed to be degenerate art.
Following his death in occupied Paris, Kandinsky came to be known as the father of abstract art.
The rediscovery of the works of Swedish artist Hilma af Klint, with whom he shared an interest in theosophy and spiritualism, led to a reappraisal of his place as an influential innovator rather than its founder.
"One of the reasons he is known as a leader and an innovator in abstraction is that he made a conscious and concerted effort to theorise and analyse what abstraction means," Fontanella says.
Kandinsky is said to have inspired the abstract expressionist movement, which took off in post-war New York. For a time, Jackson Pollock worked as a maintenance worker at the Guggenheim where many of the Kandinskys hung. "It was this brief moment in 1941 or 1942 before Pollock painted his monumental work for Peggy Guggenheim," Fontanella says. "You can make your own correlation."
Find out the next TV, streaming series and movies to add to your must-sees. Get The Watchlist delivered every Thursday.
Most Viewed in Culture
From our partners
Source: Read Full Article