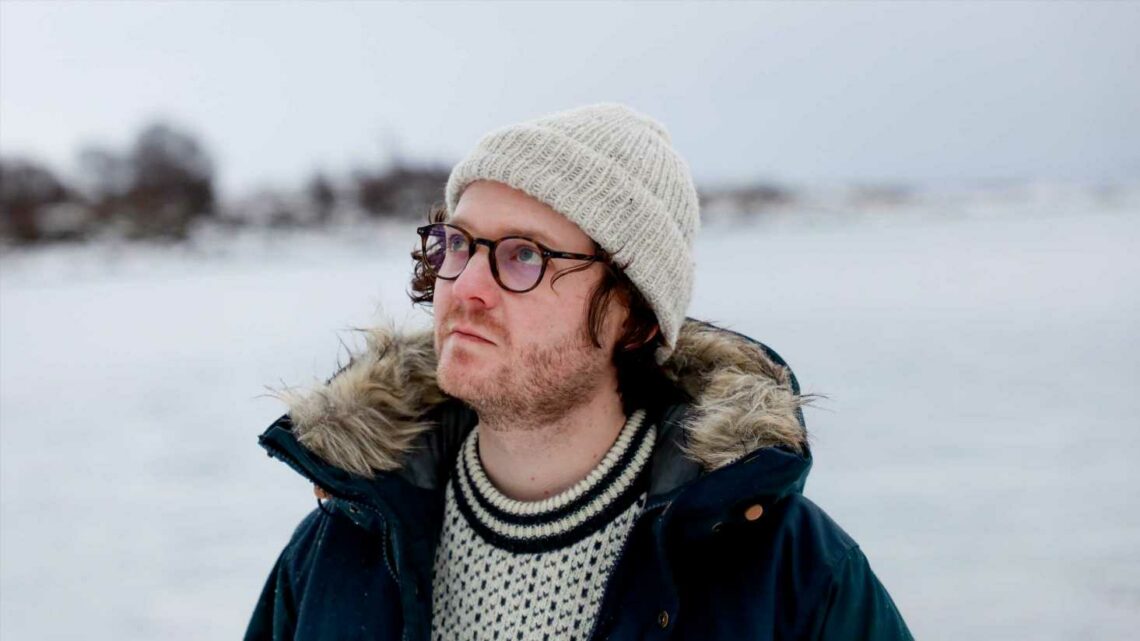 Inside Beirut's brand new album Hadsel's conception inside the Arctic Circle | The Sun
November 3, 2023
IN the far north of Norway, beyond the Arctic Circle, lies the municipality of Hadsel.
Snow-capped peaks, turbulent blue seas, windswept beaches, gnarled birch woodland . . . and the luminous splendour of the Northern Lights.
As you might imagine, Hadsel is a haven for wildlife, with elks (aka moose), sea eagles, otters, seals, sea ducks, terns, puffins and cormorants among its inhabitants.
It is also home to 8,000 hardy Norwegians who live in picturesque communities where most of the houses are wooden and often painted traditional deep red.
In the depths of winter, however, the sun never rises and the temperature rarely climbs above zero.
To those who know about American sonic explorer Zach Condon, it probably comes as no surprise that he pitched up there in January 2020 . . . the darkest, coldest, bleakest time of the year.
READ MORE BIG INTERVIEWS
HATS OFF TO MICK
Mick's very occasionally, an a**hole. But I love him, says Keith Richards
'WE MADE A PACT'
We've gone through so much life together… it's been tense, say The Kills
"It is just unimaginably beautiful," says the 37-year-old who records under the name Beirut.
"And it's not something I was able to fully process when I first got there, especially as there were only little two-hour windows of twilight a day.
"But I was looking for extremes. I thought, 'What do I love? Well, I love the mountains and the sea. What if I'm given both?'.
'Being there put me in this humbled state'
"For me, nothing spoke to peace of mind and shelter more than being in a fireplace, in a landscape like that, in those extremes."
Most read in Music
SUPER STAR
90s superstar looks unrecognisable in pic of singer in grip of booze addiction
back for good
Huge ITV show to return to screens – with an epic line-up of stars
SIMPLY THE FEST
I've been to Glastonbury 15 times in a row – top tips to bag 2024 tickets
new look
90s superstar who worked with Eminem looks unrecognisable two decades later
Burned out by his 2019 tour with Beirut and on the brink of a total breakdown, Zach just wanted to escape from it all.
With his German partner Lena, he rented a cabin on the island of Hadseloya, which forms a major part of Hadsel, but had no idea his stay would take him on his next great musical adventure.
Now he is releasing the sixth Beirut album, simply titled Hadsel, a sublime song cycle capturing the essence of his wild surroundings and putting the sound of the organ front and centre.
It summons the adventurous, uncompromising spirit of Zach's early recordings.
"Being there put me in this very humbled state," he says. "You can't walk into scenery like that with a jaded outlook.
"It breaks all of that down so this album came out very raw."
Since 2005, when 19-year-old Zach recorded his debut, Gulag Orkestar, a thrilling union of Eastern European folk music and indie sensibilities, much of his work has had a strong geographical identity.
Originally from New Mexico, he even took the name Beirut because the Lebanese capital is a place where cultures collide.
His second album, The Flying Club Cup, has strong French influences, drawing on the music of Jacques Brel, Serge Gainsbourg and Yves Montand.
His last album, 2019's Gallipoli, is named after the Italian town, not to be confused with the First World War battle in Turkey, and also includes a track dedicated to the Greek island of Corfu.
Eschewing traditional rock instruments, Zach has been known to play the ukulele, trumpet, flugelhorn, mandolin, accordion, conch shell, glockenspiel . . . you name it.
So, when it came to making Hadsel, his fascination with different instruments proved one of his main drivers.
Crucially, he discovered that the rental cabin came with a "totally functional" old pump organ, a keyboard instrument all the rage in Victorian times.
Speaking from his home in Berlin, Zach says: "The owner told me, 'The organ is loaned to us by this family friend and neighbour who collects and repairs these things'.
'I was like a beagle on a scent'
"That caught my attention and then, in the next email, she said, 'Well, for that matter you can talk to this guy — he's pretty nice — he might even let you into the church to play the organ there'."
Cue Zach forming a strong bond with Oddvar, a local in his late seventies who, he says, "didn't know what to make of me at first".
"He's a lovely person, a real character, who is obsessed with Petter Dass, a [17th century] poet from the region, as well as pump organs and church organs.
"He also collects these really cool church plates from all over northern Scandinavia and even does taxidermy."
Zach says Oddvar is like a person from a bygone age. "His family has to remember to put a cellphone in his pocket every time he leaves the house," he smiles.
His Norwegian friend is responsible for upkeep of the organ at Hadsel Church, a stunning red and white octagonal wooden building which lies just off the road between the towns of Stokmarknes and Melbu.
It's the place where the locals "do all the important things in life", christenings, marriages, funerals.
The prospect of playing and recording in these hallowed surroundings turned Zach into a man on a mission.
"I thought, 'Let me at it'," he says. "Before I knew it I was like a beagle on a scent and I started cramming suitcases with my [recording] equipment.
Waving at a large, complex piece of kit behind him, Zach adds: "For example, I shoved this entire machine into a carrier and took it with me.
"The original idea was to take time off but, instead, I became really possessed. For me, it was a survival thing.
"My partner came with me. She thought she was dealing with a guy promising her a relaxed vacation.
"But she ended up with a manic person who was saying to her, 'Hold my hand as I fall apart please'."
In late 2019, Zach was in a bad way. He was losing his singing voice, which is lovely by the way, and suffering from touring burnout.
He says: "Actually, the wheels had fallen off long before and I was scraping down the road regardless in a shower of sparks, attempting to get things to work.
"I've always had this very off-and-on, touch-and-go relationship with touring. I'd reached the logical end of that story."
So, Zach disbanded his troupe and resolved never to go on the road again.
Aside from occasional shows rooted in one place, like the two scheduled for his adopted hometown of Berlin next year, stage appearances in future will be few and far between.
Zach says: "The voice went because I was sick and I was sick constantly because my body was looking for the lever to pull that would get me to stop."
'It felt ridiculous to be stuck in big city'
He believes his problems date back to childhood when, during the day, the hectic nature of family life stressed him out.
"Only at night did the noise disappear and I was left to my own devices," he recalls.
"So there was something about the dark and something about winter that attracted me."
Thus began the Google Maps search that led Zach beyond the Arctic Circle to a cold place with endless nights.
He'd been tipped off about the spectacular Lofoten peninsular, just south of Hadsel, but avoided it because "tourism is an issue".
"I found somewhere that seemed quiet but had the same views as far as I could tell," he reports.
Exposed to the elements and the wildlife, Zach could at last embrace the solitude and natural beauty he craved.
"I was there during an arctic hurricane," he tells me. "I couldn't help thinking, 'Is this house going to hold?'
"But I took comfort from the fact that they've been building there since the Iron Age and they know what they're doing."
On another occasion, Zach saw what he calls a moose. (Northern Europeans tend to say elk).
"I was walking with a flashlight and I remember seeing these two eyes. They were quite far apart and taller than me.
"We also saw otters, sea eagles and seals and we saw whale fins out in the water."
Zach says the area has no pine forests but "very gnarled and twisted dwarf birches which barely get above 9ft tall".
On his first visit, he stayed in Hadsel from early January until early March 2020, returning to Berlin just before the Covid lockdowns kicked in.
Back home in the German capital, he set about turning the music he'd recorded in Norway into a coherent album.
Even though there's a euphoric vibe to the organ music he'd composed, his mood had darkened when he was away from the far north.
Zach continues: "Then Covid came around and I got really isolated.
"I hit a hopeless patch when I was doing the vocals so the lyrics turned out quite dark in places." Despite yearning to return to Hadsel, the lockdowns prevented him going back for more than two years.
"It felt ridiculous to be stuck in this big city, which was just dead," he says. "It felt cruel in a way.
"And the funny thing is, I felt like I had brought back a mess. I couldn't see where the album was going.
'A focused, very dark state of mind'
"I had only one or two clear start-to-finish songs and the rest was just scraps . . . an organ part, a drum machine or whatever.
"But I just sat down and sculpted it in this very focused, very dark state of mind but, before I knew it, it was really singing."
I would advise you to give Hadsel a listen from start to finish, such is its cohesive and soul-soothing nature, but highlights include the emphatic title track, the percussive rustle of Arctic Forest and soaring organ showcase, The Tern. As for the singular and remarkable Zach Condon, he says: "I finally got back there for three months last winter and for another three months this summer.
"I'm actually spending so much time in Hadsel that I might be moving there. I've come to love my friends there so much and the community.
"There's a genuine warmth but not this overblown, intense thing that drains you. It's very sustaining."
Before we part, I ask if there's somewhere else in the world he would like to explore in a musical capacity.
"I have a bad fear of flying but I've really been obsessed with Uzbekistan lately," he says of the landlocked former Soviet republic which shares borders with Afghanistan, Kazakhstan and three other countries.
Read More on The Sun
MARV-ELLOUS!
JLS star turned TV host Marvin Humes to sign up for I'm A Celeb
WEDDING WAR
My mother-in-law ruined my wedding – her move during first dance was so unfair
"Asian steppe music mixes with Arabic influences in this interesting way. I love that.
"The trouble is, how the hell am I going to get there?"
BEIRUT
Hadsel
★★★★★
Source: Read Full Article