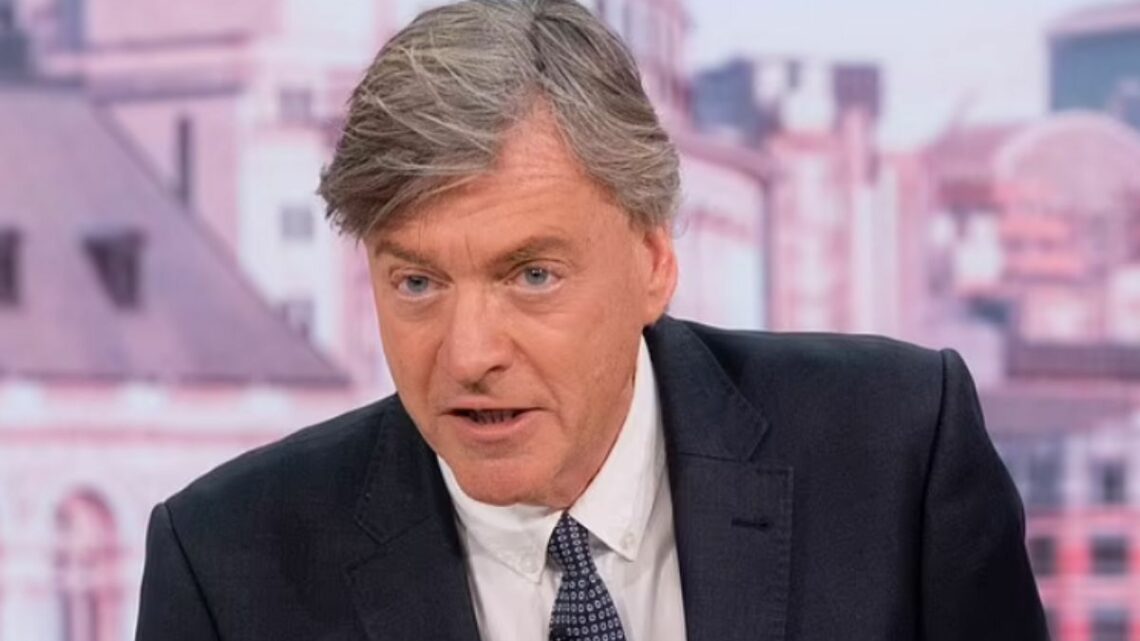 GMB's Richard Madeley shares his 'contempt' for 'ridiculous' presenters
September 3, 2023
Richard Madeley stops Suella Braverman from avoiding question
Richard Madeley has voiced his "contempt" for "ridiculous" presenters who believe being on television makes them more "special" than others.
The 67-year-old, whose daughter Chloe has said he is sometimes too outspoken, let rip on Kaye Adams' How To Be 60 podcast.
"Quite quickly I formed a contempt for people on television who thinks that it makes them in any way, shape or form special, because it doesn't!" the veteran presenter claimed.
"There are a lot of people in television on screen who it goes to their heads," he told Kaye.
"We all know them, and you can see that they think because they have access to people's living rooms through the TV, it makes them somehow better… I just think that actually makes them look ridiculous."
READ NOW: NCIS veteran star looks unrecognisable after incredible weight loss[TRANSFORMATION]
He added: "Just because you can read the autocue or learn a short piece to camera out in the field, why would you think that would make you any better than anyone else?"
Meanwhile, his 36-year-old daughter Chloe claimed earlier this year that she is worried about her father's TV appearances because, according to her, he is worryingly blunt and has "no filter".
The mum-of-one clarified on the Secure The Insecure podcast: "He says what he thinks. He says what comes into his head.
"He doesn't have much of a filter and I'm always worried like, 'Oh God, what is he going to say?'"
Don't miss…
Hairy Bikers share update after Dave Myers stepped back from set due to cancer[HEALTH]
Strictly's Annabel Croft on 'worrying' input from daughter ahead of show debut[INSIGHT]
Phillip Schofield takes action to secure wealth after saying TV career is 'over'[UPDATE]
We use your sign-up to provide content in ways you've consented to and to improve our understanding of you. This may include adverts from us and 3rd parties based on our understanding. You can unsubscribe at any time. More info
She also suggested that people "make fun of him" for his outspoken political views.
Richard has been a part of the broadcasting landscape since 1978, when he first gained prominence as a reporter on Border Television.
He then began appearing with wife Judy Finnigan on This Morning ten years later, a position he regularly took up until 2001.
However, some Good Morning Britain viewers slammed him this week when he appeared to abruptly cut off a guest.
Boxing champion Ricky Hatton, 44, explained that he'd needed to seek professional help for his feelings after he spoke about his mental health.
Richard appeared to cut him off to say "Thank God you did [seek therapy]," with Ricky then adding: "I spoke to him and got my little routine…" which led to Richard again repeating: "Thank God you did."
"Just very quickly because as always, we are out of time, got to wrap this up!" Richard then exclaimed, before asking a final question, leading viewers to tweet comments like "Let Ricky speak FFS!" and "GMB Madeley stops him talking about something interesting so he can witter on."
Source: Read Full Article