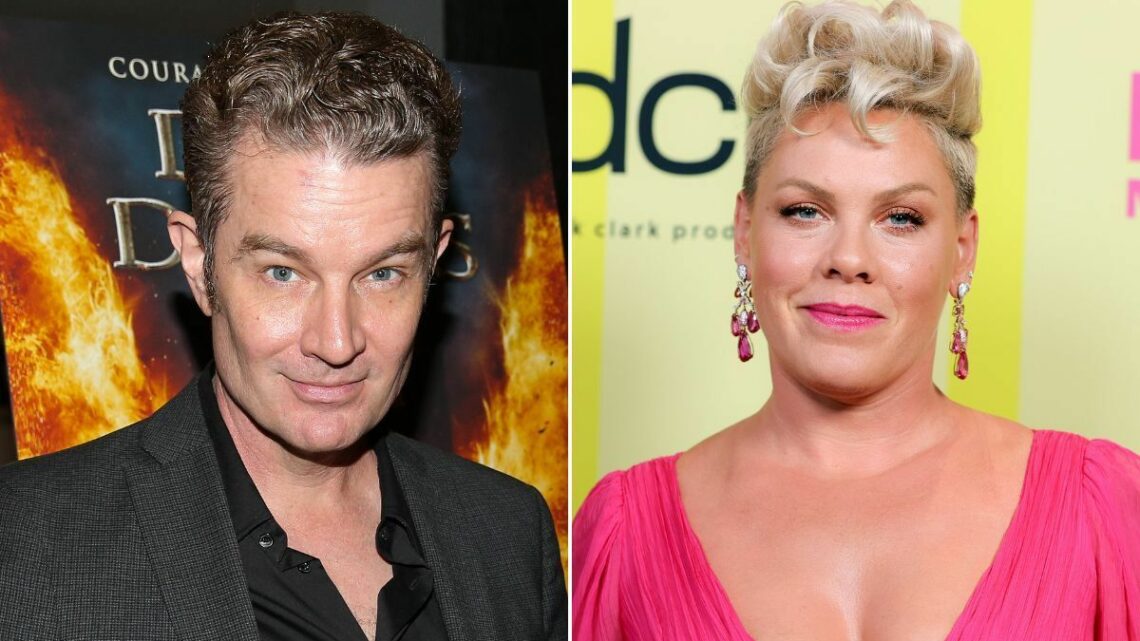 Pink snubbed Buffy the Vampire Slayer's Spike star over 'painful' performance
September 3, 2023
Buffy the Vampire Slayer: Buffy and Spike kiss
Buffy the Vampire Slayer star James Marsters has revealed that chart sensation Pink walked out of one of his music gigs.
The 61-year-old, who played bad boy vampire Spike, is also a musician and has been in a band called Ghost of the Robot for over 20 years. 
One night, he was booked to play the Key Club in Los Angeles. Admitting that his performances back then were "pretty painful" he recalled the one he described as "the worst".
"I'm backstage waiting to go on. And they come back all excited saying, 'Dude, Pink is in the house! She can't wait to hear you.' And I'm like, 'Oh! Don't tell me that'," he recalled.
"Because you don't want to suck in front of someone who doesn't, you know? And sure enough, by the time the show was over, Pink was nowhere to be seen. She was gone," he confessed.
READ MORE: Shania Twain unveils strict pre-show rituals including food ban and horse riding
The star, who has also appeared in Torchwood and Supernatural, made the cringeworthy revelation at a Q&A during Dublin Comic Con.
He admitted that even though he had played in bars with various bands from the age of 13, his musical side hustle really came about because of the success of Buffy.
"I was doing an interview when I was on Buffy. I still had the blond hair and everything, and someone asked me, 'Do you play an instrument?' And I said, 'Yeah'.
"And…someone read that who had a club in Los Angeles, and they must have figured, 'I don't care if he's any good, he's on TV. If I put him on stage, I'll sell tickets so he can just suck. I don't care!'
"So we did that – and I sucked. And I knew it. But I knew that I could get better, you know?
Don't miss…
Spanish Love Songs review – No Joy buries heavy themes in triumphant melodies[REVIEW]
America's Got Talent's Sofia Vergara and Terry Crews defend Heidi Klum's 'diet'[INSIGHT]
The Archers stars say first same-sex romance 'should have happened sooner'[INSIGHT]
We use your sign-up to provide content in ways you've consented to and to improve our understanding of you. This may include adverts from us and 3rd parties based on our understanding. You can unsubscribe at any time. More info
"So I was doing some Nirvana covers and Bruce Springsteen's covers and I had a couple of originals, but that was all. And that went on for a while and it was really pretty painful because it was just me and a guitar.
"And I was fully aware that I had not devoted my life to music, which if you want to stand up in front of like – there was like a thousand people in the audience at this point [you have to]."
While Pink may not have appreciated his efforts it appears that Buffy showrunner Joss Wheadon did as seemingly James inspired the now legendary musical episode of the show in season six, entitled Once More With Feeling.
"I was the annoying guy who brought his guitar to the party," he laughed. "So I was playing guitar at people at this party [at Josh Wheadon's house]. But other people saw that I was getting away with it so that they then they were like, 'Well, I play piano' or 'I'll bring my instrument'. And we started to kind of play together.
"And I think that that's when Joss realised that enough people in the cast could sing and he might be able to do this [musical episode]. And I think he always wanted to, but he kind of realised that there was that kind of talent in the cast that he could you could try it out."
Source: Read Full Article