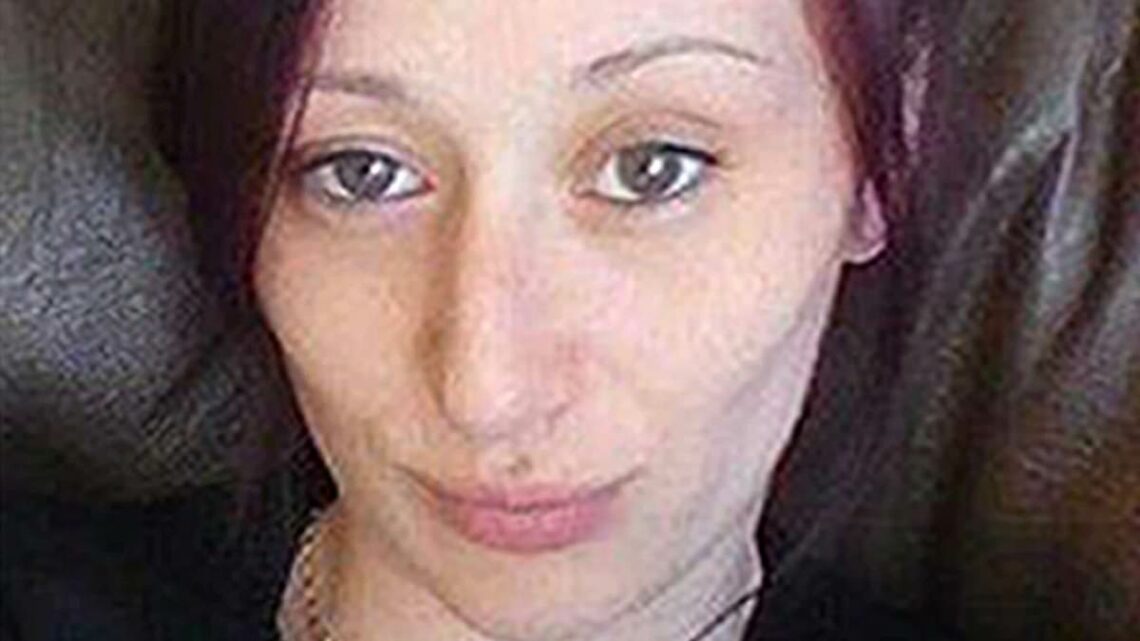 Paramedic reveals he found a woman 'writhing in pain' in crashed car
September 25, 2023
Paramedic reveals how he found a woman 'writhing in pain' after the car she was in with her partner crashed off a motorway and lay undiscovered for three days
Lamara Bell, 25, and John Yuill, 28, were in a crash on the M9 on July 5, 2015 
They lay for three days after a control room operator failed to log a 101 call
A paramedic has told an inquiry how he found a woman 'writhing in pain' shortly before her death after she and her partner spent three days lying undiscovered inside a crashed car off a motorway.
Lamara Bell, 25, and John Yuill, 28, were involved in a serious crash on the M9 near Stirling on July 5, 2015.
The couple had been on a camping trip with friends to Lochearnhead, Stirling, and were making their way back to Falkirk.
They lay in their Renault Clio for three days before being discovered, after a police control room operator failed to log a 101 call reporting the crash. Mr Yuill was found dead at the scene by a farmer on July 8 while Ms Bell was still alive and calling for help.
A missing persons investigation was launched after the families of Mr Yuill and Miss Bell reported them missing when they failed to return home.
Helpless: Lamara Bell lay trapped in the car for three days before she was discovered by a passing farmer. A control room operator had failed to dispatch a 101 call to emergency services
Her partner John Yuill, 28, died of severe head trauma as a result of the crash
James Stewart, 55, was one of the first paramedics at the scene after the couple were discovered by a farmer on Wednesday July 8.
Giving evidence at the Fatal Accident Inquiry at Falkirk Sheriff Court, he said Miss Bell seemed 'confused and incomprehensible' and had been 'writhing in pain'.
Mr Stewart, then a service area manager for the Scottish Ambulance Service, assessed Miss Bell, putting her at a nine on the Glasgow Coma Scale and said she would only move after stimulus had been applied.
The paramedic, who retired from the ambulance service in 2018, also said Miss Bell seemed 'hypothermic'.
Advocate depute Gavin Anderson KC asked Mr Stewart how he knew Miss Bell was hypothermic, as he was not able to check her temperature.
Mr Stewart said: 'It was touch really. To touch her skin – it was cold. That was one indication.
'It could (also) have been the colour of her skin as well.'
Later on Monday, the inquiry heard from Sergeant Ruth Aitchison.
She said that Traffic Scotland, which monitors motorways in Scotland for incidents, confirmed there had been no reports of any accidents on the M9 at that time.
Mr Anderson asked Sgt Aitchison if road searches were able to take place at the crash location, would officers have been able to search the crash site on foot.
Sgt Aitchison said: 'Yes.'
Crash scene: Police at the embankment
The inquiry then heard from forensic scientist Richard Valance who assessed the damage to the car following the accident.
The inquiry heard Mr Yuill had hit a parking bay when the couple arrived at Broxden Services, on the outskirts of Perth, on the morning of Sunday July 5 2015.
The inquiry was shown CCTV footage of the car hitting the bay with some force, but not enough to damage the tyres so significantly the journey could no longer continue.
Mr Yuill and Miss Bell travelled a further 30 miles to the site where the car eventually crashed.
Mr Vallance said in his report that there was evidence of 'poor maintenance' of the tyres.
On Friday, the inquiry heard how witness Robert Findlay had climbed down a motorway embankment and called the emergency services upon discovering that Miss Bell and Mr Yuill were trapped inside the car.
The FAI comes after the family of Ms Bell was awarded more than £1 million in damages from Police Scotland in a civil settlement in December 2021.
Three months previously, the force was fined £100,000 at the High Court in Edinburgh after it pleaded guilty to health and safety failings which 'materially contributed' to Ms Bell's death.
Police Scotland Chief Constable Sir Iain Livingstone apologised to the families following the court case.
The inquiry before Sheriff James Williamson continues.
Source: Read Full Article