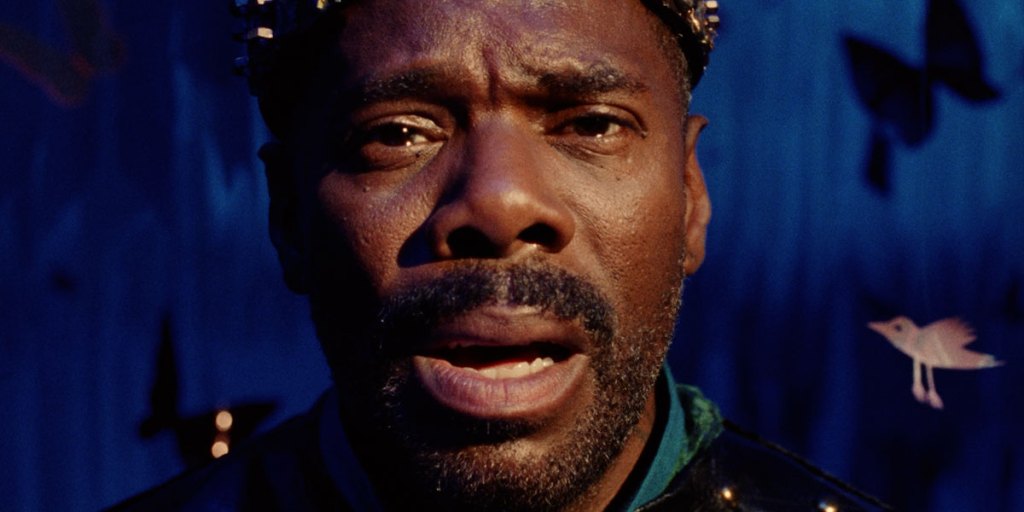 Sing Sing Review: – Greg Kwedar's Ode To The Humanity Behind The Bars – Toronto Film Festival
September 11, 2023
In an unexpected twist, the prison bars have transformed into curtains, drawing back to reveal a compelling story of redemption, humanity, and artistry. Sing Sing, adapted from the Sing Sing Follies by Clarence "Divine Eye" Maclin, and impeccably directed by Greg Kwedar, is more than just a film about prison life. It's a love letter to the transformative power of performing arts, smartly penned by screenwriters Kwedar and Clint Bentley. This emotional drama stars Colman Domingo, Paul Raci, John "Divine G" Whitfield, Sean San Jose, Jon-Adrian Velazquez, David J. Giraudy, Sean "Dino" Johnson, and Sean "Divine Eye" Johson.
Related Stories
Breaking News
Taika Waititi Scores Again At TIFF With 'Next Goal Wins' Premiere
Reviews
'Dream Scenario' Review: Nicolas Cage Hits The Heights Of Comedy In A Hysterical Role Like No Other In His Career – Toronto Film Festival
The film opens with Clarence Maclin (Domingo) on stage reciting the last lines of A Midsummer Night's Dream to uproarious applause before taking a bow with the rest of the ensemble cast. After the show, he returns to Sing Sing correctional facility where it's revealed he's a respected member of the population whose written books and stage plays. He's also one of the creators of the Rehabilitation Through the Arts (RTA), which is a troop of men who put on plays as a means of rehab. The group is run by Brent (Raci), who directs whatever play the group decides they want to do.
As they chat about the next show, the newest member Divine G (Whitfield) suggests they put on a comedy show because all the plays have been so serious and traumatic. Brent volunteers to write something original featuring all the things they've asked for: time travel, Nightmare on Elm Street, Ancient Egypt, a western shootout, and a boy traveling through time for her mother. For this group, the journey to get this play from page to stage is one filled with triumph, heartbreak, and an experience that no one will forget.
Sing Sing presents a vibrant tapestry, highlighting the lighter moments in the otherwise shadowed confines of incarceration. At the heart of this is the Rehabilitation Through The Arts (RTA) program. An oasis in the desert of the penal system, RTA illuminates the film's central theme: that even behind bars, the spirit can soar, uninhibited, into the expanses of imagination and creativity.
The film unfolds as an ode to the love of acting. Through the characters, we witness the inmates' transformative journey – from being mere prison numbers to embodying characters on stage. They're given a reprieve, a momentary escape, where they can exist beyond their numbers, beyond their sentences, and enjoy becoming someone else.
However, Kwedar ensures that the audience never loses sight of the overarching reality. The film subtly, yet powerfully, underscores the idea that while the stage offers a brief reprieve, the confines of prison are ever-present. It serves as a poignant reminder that the very same individuals who bring characters to life with such vibrancy are still tethered to the harsh truths of their incarceration.
Colman Domingo and Paul Raci lead a cast that infuses the narrative with raw emotion and authenticity. Their performances resonate with a deep understanding of the prison system's dual nature – moments of melancholic reflection juxtaposed against instances of radiant hope. With each passing scene, the audience becomes deeply invested in the inmates' lives, and as they become more comfortable expressing their feelings, we too grow to care for each member. Their vulnerabilities, dreams, and artistic endeavors will make you weep as you begin to connect personalities.
While Sing Sing is a compelling exploration of life behind bars, it occasionally falters in its pacing. There's a sense that somewhere within its duration, there exists a tighter, more concise 85-minute narrative waiting to be unveiled. Yet, even in its slightly protracted moments, the film never loses its essence or the gravity of its message.
Sing Sing is a beacon of hope, shedding light on a crucial truth – that prisons house human beings, individuals with stories, and aspirations. It is a call for empathy and understanding, emphasizing the undeniable fact that many inmates ardently deserve rehabilitation and change. The film leaves its audience with a resonating thought: that behind every prison number, there exists a human, yearning for acceptance, understanding, and a chance to rewrite their story.
Title: Sing Sing
Festival: Toronto Film Festival
Distributor: N/A
Release date: N/A
Director: Greg Kwedar
Screenwriters: Clint Bently and Greg Kwedar
Cast: Colman Domingo, Paul Raci, John Divine G Whitfield, Sean San Jose, Jon-Adrian Velazquez, David J. Giraudy, Sean "Dino" Johnson, and Sean "Divine Eye" Johnson
Rating: N/A
Running time: 1 hr 40 min
Must Read Stories
'Conjuring' Universe Sequel Meets Its Mark With $32M+ Opening Frame
'Poor Things' Wins Golden Lion; Sarsgaard, Spaeny Take Acting Prizes; More
WGA Says Several Companies Have "Desire" To Make Deal; AMPTP Calls Claim False
SAG-AFTRA President Fran Drescher Easily Reelected; Joely Fisher Also Wins Big
Read More About:
Source: Read Full Article