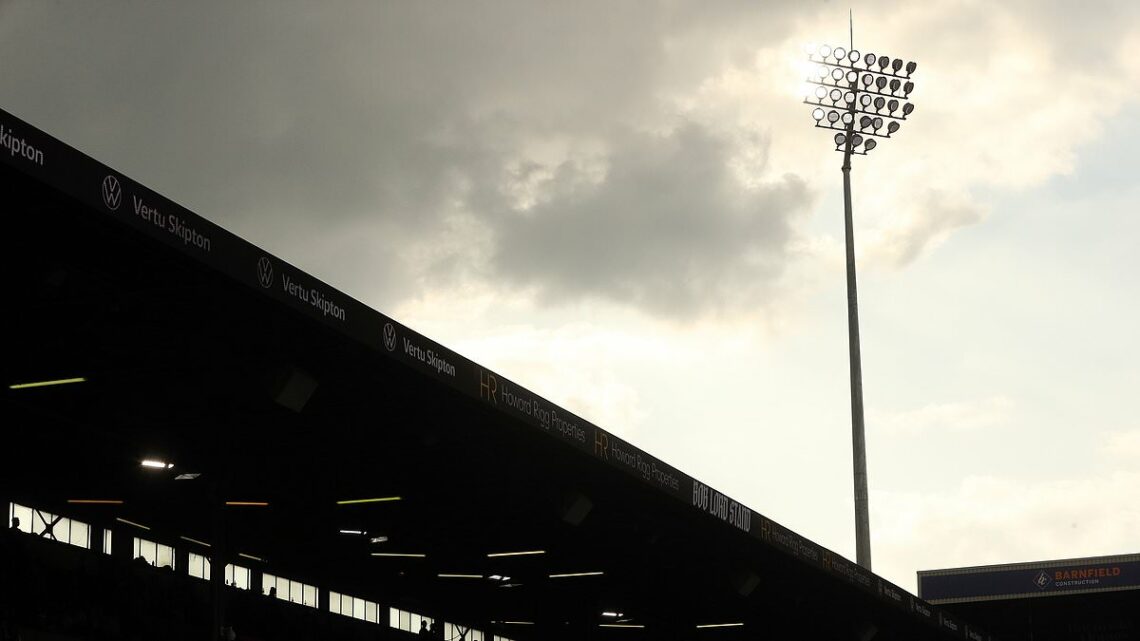 Sports stadium safety chiefs set for talks over concrete concerns
September 4, 2023
Sports stadium safety chiefs set for talks with local officials over RAAC concrete concerns after over 100 schools were fully or partially closed in England
Officials want to establish whether the concrete was used at sports grounds
There isn't believed to be any cause for serious concern as RAAC not often used 
Last week, 156 schools were told their buildings contained RAAC 
Stadium safety chiefs are to liaise with local government in the wake of the concrete-collapse risk scandal – to establish whether there are any issues at grounds across the country.
Mail Sport understands officials from the Sports Grounds Safety Authority will hold talks with town hall bosses amid concerns over reinforced autoclaved aerated concrete (RAAC), which was used by builders between 1950 and the 1980s.
While few new grounds were built in football during that time period, a number of redevelopments were carried out, with new stands erected.
SGSA officials do not believe there is cause for serious concern as RAAC is not commonly used at sports grounds. 
However, they have been moved to contact local authorities, who inspect grounds, to make sure any issues are identified and addressed.
Stadium safety officials will liaise with local government to ensure no sports stadiums are affected by the issues with reinforced autoclaved aerated concrete (RAAC)
RAAC is not commonly used at sports grounds but local authorities will be contacted
Last week, 156 schools were told their buildings contained RAAC. Some 104 were told to close some buildings, while 24 were told to shut entirely, with the new term looming.
The Daily Mail also reported that hospitals, police stations, leisure centres, office blocks and council buildings are also at risk of collapse because of the flawed construction material adding that there are fears these public buildings could also be riddled with asbestos.
An SGSA spokesperson said: 'The SGSA is aware of the concerns raised in relation to the use of RAAC. 
'Large sports grounds are unlikely to be affected by this issue for a range of reasons; for example, RAAC is not commonly associated with sports ground construction. In addition, certified sports grounds are required to carry out a detailed annual inspection of all structures, installations and components, along with a detailed structural appraisal every six to ten years. 
'However, SGSA will work with local government to ensure any issues are identified and addressed appropriately.'
More than 100 schools in England have been either fully or partially closed, including St Gregory's Catholic Science College in London (pictured), following the discovery of standard reinforced autoclaved aerated concrete, which is liable to collapse 
Temporary classrooms at Crossflatts primary in Bradford which has been affected with sub standard reinforced autoclaved aerated concrete
Source: Read Full Article