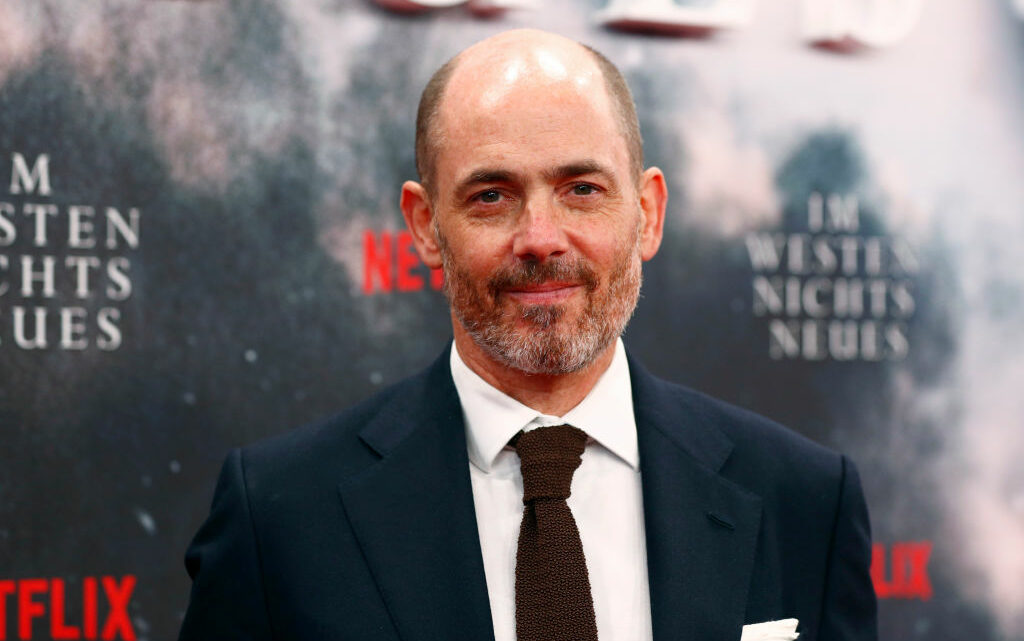 Inspired by 'Poor Things' and 'The Zone of Interest,' Edward Berger Wants to Bring Film4 Model to Germany
September 9, 2023
Remarking on the sterling success of Yorgos Lanthimos' "Poor Things" in Venice and of Jonathan Glazer's "The Zone of Interest" in Cannes, "All Quiet on the Western Front" director Edward Berger has noticed a trend – and he hopes to apply that recognition back to the German industry.
"Film4 came and took [filmmakers like Jonathan Glazer,] Yorgos Lanthimos and Steve McQueen and gave them the opportunity, fostering them and sheltering them and [helping] them make their movies — and look where they are now," said Berger at a Venice Film Festival panel. (See the interview with Variety critic Guy Lodge here). "And I think there's an opportunity for us in Germany to build something like that with limited public funds, to learn from the English model and to support young filmmakers."
Backed by the U.K.'s Channel Four Television Company, Film4 does indeed play in a major role in the British industry, supporting 10 – 12 films a year and helping to foster and develop new talent. This year, the production outfit has had a hand in Cannes Un Certain Regard winner "How to Have Sex," Grand Prize-winner "The Zone of Interest" and Yorgos Lanthimos' Venice-sensation "Poor Things." The production outfit has backed Glazer since his 2001 feature debut "Sexy Beast," and supported all of Lanthimos' English-language films from 2015's "The Lobster" onward.
Now, the director of the last year's Oscar-winning "All Quiet on the Western Front" wants to apply that model to Germany.
"Germany is a super wealthy country," said Berger. "We have two big publicly funded television stations, that probably have [greater means] than the English television stations. German broadcasters ZDF and ARD [could easily match budgets for Film4]. They wouldn't even feel it! They would shrug their shoulders and just do it. But I don't think anyone's ever thought of it before. So that's the big mission."
As Berger sees this, this mission will require time and tenacity.
"[We're not talking about] a five year plan," he said. "It's a 20 year plan that begins with hiring someone who is eager and has open eyes, who can really go to these festivals and look for the filmmakers who make their first film [instead of] going to watch all the competition films – because they are all spoken for."
"I'm going to enter into conversations with our public television stations," he continued. "We can build something with limited public funds and support young filmmakers from anywhere in Germany, Holland, Denmark, or wherever, helping them make interesting films and sticking with them…. I think we can implement this model and have a thriving cinema culture in our country."
Read More About:
Source: Read Full Article