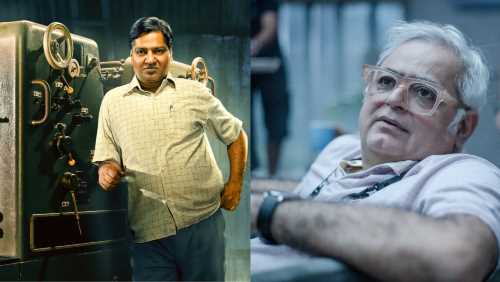 Hansal Mehta Talks Hit SonyLIV Series 'Scam 2003' (EXCLUSIVE)
September 19, 2023
India's Hansal Mehta has scored his second successive streaming hit of the year with SonyLIV series "Scam 2003 – The Telgi Story." This follows his earlier success with Netflix show "Scoop."
Based on Sanjay Singh's book "Telgi: A Reporter's Diary," "Scam 2003" is written by Kiran Yadnyopavit, Kedar Patankar and Karan Vyas. It follows the story of Abdul Karim Telgi, the mastermind behind a scam printing counterfeit stamp paper in India, which earned $3.8 billion. A stamp paper is a government-issued blank document with headers of varying financial values that are used to validate most business transactions in India.
The show is the second in the "Scam" series after SonyLIV's "Scam 1992: The Harshad Mehta Story," also created by Mehta. This time around, Mehta entrusted directing duties to Tushar Hiranandani as he wanted fresh eyes on the material. Mehta was also busy wrapping "Scoop."
"'Scam,' 'Scoop,' all of them are stories of ordinary people who follow a certain arc – who are down and out, ordinary, not people that you would notice on the streets, and then doing things that make them public figures all of a sudden," Mehta told Variety. "In Telgi, you have this man from a small town becoming this man who actually printed stamp papers. These were not fake stamp papers for the simple reason that they were real stamp papers because he stole an entire printing press, got the same suppliers for the paper, everything was genuine. There's no way to say that this is fake and this is real – the audacity of that scam was something," Mehta said.
"Scam 1992" followed a person who gamed India's financial markets. "I didn't want to have another white collar crime – it's very easy to repeat another share market scam. This was a little more criminal, more crooked, this is forgery," Mehta said.
Pratik Gandhi played Harshad Mehta in "Scam 1992," which was a star-making turn for him. In "Scam 2003," Telgi is played by Gagandev Riar, who Mehta spotted in a small role in BBC/Netflix series "A Suitable Boy."
"Scam 2003" bowed on Sept. 1 and, like its predecessor, became a hit for SonyLIV, driving a wave of new subscribers to the service. "Today he [Riar] has become an overnight star, like Pratik Gandhi," Mehta said.
"In terms of popularity, 'Scam 1992' and [Prime Video's] 'The Family Man' are perhaps the most popular Indian TV shows in the streaming era. They're mass shows. But when 'Scam 2' came out, the kind of responses received tells us how popular the franchise was. It was crazy. The euphoria, the madness," Mehta added. "There is a template that the show has followed. And it seems to have worked in the dialogues, those same spicy one liners, new actors, fresh faces."
Talks are on for a third season of "Scam." Next up for Mehta is "The Buckingham Murders," headlined by Kareena Kapoor, which will world premiere at the BFI London Film Festival.
Read More About:
Source: Read Full Article