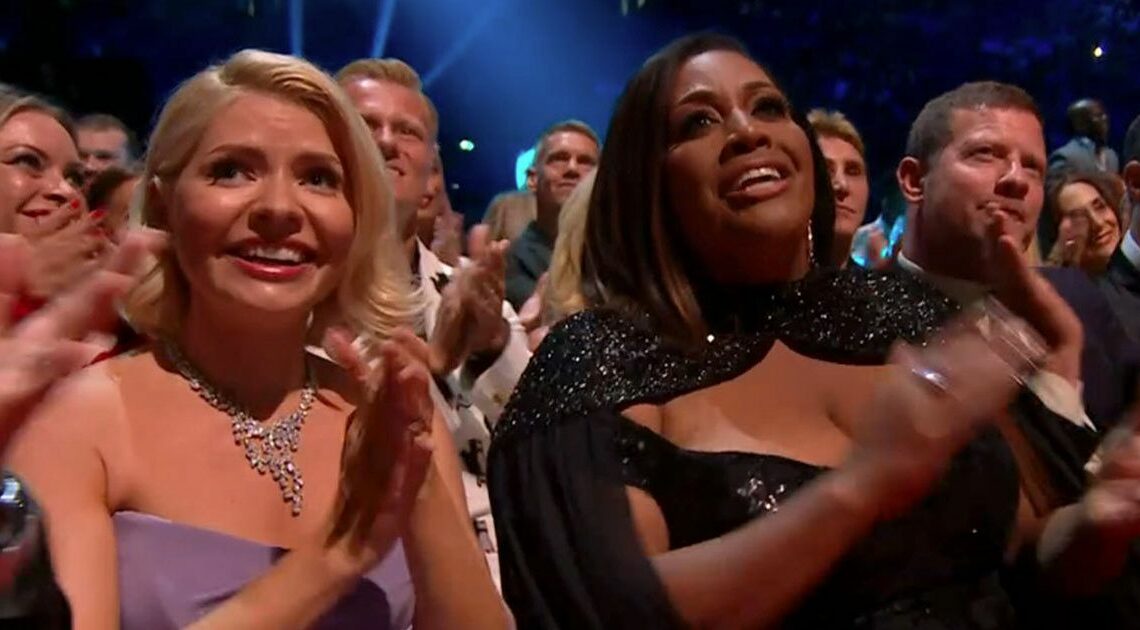 Holly Willoughby 'close to tears' as rival TV show beats This Morning to win NTA
September 6, 2023
This Morning host Holly Willoughby was "close to tears" as the show missed out on the Best Daytime award at the National Television Awards.
The glamorous event took place on Tuesday, 5 September, as the biggest names in TV and showbiz turned out in London.
One of the awards that caused the most shock was the Daytime award, as This Morning went up against Loose Women, The Chase and The Repair Shop.
It was down to Roman Kemp and Jermaine Jenas to announce the winner, and for the first time in 12 years, This Morning failed to walk away with the gong as The Repair Shop was confirmed as the winner.
The Repair Shop's host Jay Blades encouraged the crowd to cheer as the show's team took to the stage and snapped a picture of the moment as he noted it was a "rarity" for them to be winning the prize.
Jay thanked those who voted and the team behind the show, adding: "I would like to salute my experts, they are my family."
He also praised his fellow nominees at This Morning, The Chase and Loose Women, saying: "We're the new kids on the block and I'm glad we've won this time. I know it won't be a regular thing so thank you."
However, eagle-eyed viewers were quick to spot that Holly, 42, looked like she was going to cry as the camera panned to her after the announcement.
She also congratulated Jay as he made his way to the stage to accept the prestigious award.
Fans took to social media to point out Holly's face, with some saying that she looked "furious" as well as looking "close to tears."
One viewer wrote on Twitter: "Holly looks likes she's about to burst into tears when the repair shop won the award #NTAs."
While another said: "Holly looks close to tears."
With a third pointing out: "We all know Holly Willoughby is fuming #NTAs."
However, after the show, Holly paid tribute to the team at The Repair Shop in a sweet Instagram post.
Sharing a selfie of her with Jay Blades, she wrote: "To this gorgeous man @jaybladesmbe and the whole team at the @therepairshoptv …
"Hugest Congratulations!!! And what a night for the incredible Sarah Lancashire…
"@joeldommett thank you for a great night… See you in the morning."
The crushing blow comes after a tough few months for the ITV show following the Phillip Schofield scandal, which saw him admit to an affair with a much younger colleague.
It also led to claims of a "toxic" culture on the programme from many former staff members.
An investigation into the show will publish its findings later this month.
Just hours before Holly made her way down the red carpet in a stunning lilac dress, the news broke that her former pal Phillip had unfollowed her on Instagram.
Source: Read Full Article