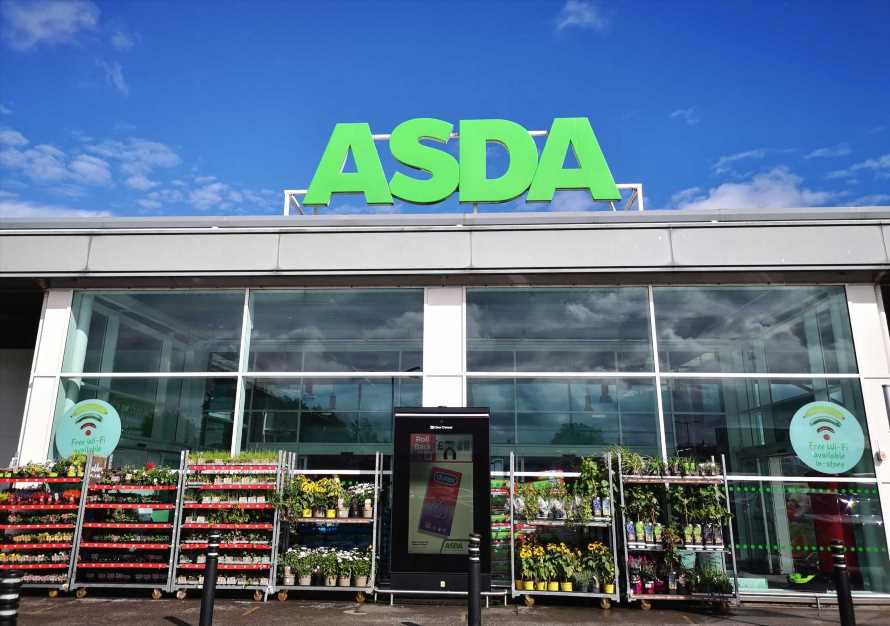 Asda shoppers rush to buy 'next level' ice cream scanning for £3 – fans say it's a 'dream come true' | The Sun
November 15, 2023
ASDA shoppers are rushing to buy a "next level" ice cream that's scanning for £3.
You've most likely heard of Angel Delight but might not be aware it sells a frozen version of its classic Butterscotch flavour.
Shoppers can snap the 800ml tub up online from Asda and Morrisons for £3.50 and £2.75 respectively.
One Asda customer recently took to the Snack Reviews Facebook page saying they'd bought the iconic flavour.
Posting a picture of the tub, which contains 720 calories, they captioned it: "This is next level!"
The post has been liked over 500 times and received over 600 comments from shoppers who are keen to snap one of the tubs up.
Read more in Retail
BYE BYE
'What next' cry shoppers after closing down sale signs appear in retailer
MOULD AWAY
Homebase is selling a £5 plant that helps stop mould growing in your home
One, tagging a friend, said: "This would be a dream come true for you."
Meanwhile, a second thrilled fan said: "Omg," while a third added: "Can't beat butterscotch Angel Delight..will have to try this."
A fourth shopper simply said: "OMG heaven," and a fifth added: "Puckerrrr."
The tub comes with dozens of five star reviews on Asda's website too, with a number saying they're keen to buy it again.
Most read in Money
CHOC SHOCK
Nestle confirms it is scrapping iconic chocolate bar after 60 years
BAKE OFF
Greggs reveals Xmas menu including return of popular bake and all-new drinks
MER-LOW
I tested supermarket Merlot & £5.79 budget buy will have any connoisseur fooled
PIE-Q TEST
Can you solve Trivial Pursuit's hardest questions with our quiz as game turns 45
It's not the only flavour Angel Delight ice cream you can get either – Morrisons and Asda both sell strawberry tubs as well.
Morrisons is selling it for £2.75 while Asda has it in stock for £3.50.
A Morrisons spokesperson said the chain is stocking both the butterscotch and strawberry flavours in the vast majority of its stores and it's a permanent addition online and in-store.
We have approached Asda to find out if you can find either of the two flavours in-store and will update this story when we have heard back.
We have also asked if they are permanent additions or limited edition.
It's not the first time shoppers have been left buzzing after spotting products based on classic flavours at their local retailer.
In June, B&M shoppers were rushing to buy nostalgic Wham Space Babies from the discounter.
Photos of the sour snacks were shared across social media, with shoppers commenting: "Oh the nostalgia," and "To B&M I go."
Meanwhile, this week Heinz launched a divisive new sauce and some were left saying it's "fundamentally wrong".
The new pickle ketchup landed in Tesco stores nationwide on November 6.
Read More on The Sun
tears for harry
Rochelle Humes breaks down in tears over boy, 9, fighting rare cancer
NAME SHAME
My son's name wasn't rude in our country… but in English it sounds terrible
In other news, Nestle has confirmed it is scrapping an iconic chocolate bar after 60 years and fans are saying it's a "travesty".
Plus, shoppers are rushing to buy a £2.50 gizmo from The Range that can slash your energy bills.
You can also join our new Sun Money Facebook group to share stories and tips and engage with the consumer team and other group members.
Source: Read Full Article