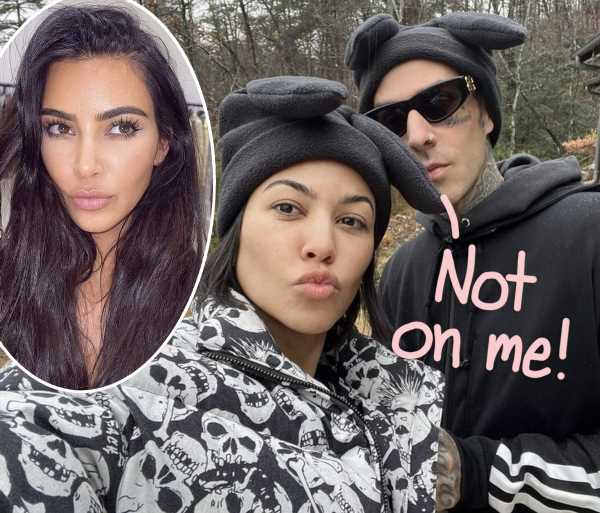 Travis Barker Slams Fan Theory HE'S The Reason For Kim & Kourtney Kardashian's Nasty Feud!
October 30, 2023
When it comes to the KarJenner fam's most visible, longest-lasting, and most contentious sibling rivalry, don't bring that crap to Travis Barker's door!
Kourtney Kardashian and her younger sister Kim Kardashian have gone to battle with each other regarding various issues for years now. In recent months, as we've seen on the fam's hit Hulu show, the duo has gotten particularly nasty with each other over accusations of copied looks and major Italian wedding woes. And Kourtney even just poked and prodded Kim once more with her very specific choice of Halloween costume!
Yes, the timing means it's all coming to a head around the same time as Kourt's marriage. But none of it is Travis' fault — so he claims in a new interview, at least!
As longtime KarJenner kontroversy followers will recall, back in 2016, the Blink-182 drummer revealed in his memoir that he thought Kim was "hot" when the duo first met in 2006. For years after, a brief romantic interest in the SKIMS founder went pretty much unnoticed. After all, who doesn't think Kim is hot?! But obviously, with Travis recently marrying (and now expecting a baby with!) Kim's older sister, his old words have very much resurfaced. And some fans think it's caused extra bitterness from Kourt!
So, to head that off before it becomes even more of a thing than it already is (yeah… good luck…), the 47-year-old musician addressed it in a chat with the Los Angeles Times on Sunday. First, he begged fans to quit with the bulls**t:
"It's like, 'Kourtney's fans are worried about Travis. He's a womanizer.' Stop it."
Then, he explained why he wrote about Kim being "hot" in his memoir in the first place:
"I obviously shared all that stuff because I wanted to move past it. It was therapeutic for me. That's her sister. She knows we used to talk. Nothing bad was going on."
And he slammed social media users and overzealous fans for thinking they know what's going on from the tiniest bits of info:
"You give people a little information and they think they've solved the mystery of 'this is why they're fighting.' It's just so ridiculous."
Damn!!!
So he's really angling away from being part of the Kim-Kourtney feud. Do y'all buy it tho?? Or do you think his long-ago short-lived interest in Kim has left Kourt with a bad vibe forever after?! Sound OFF with your theories about that years-old mess down in the comments (below)…
Related Posts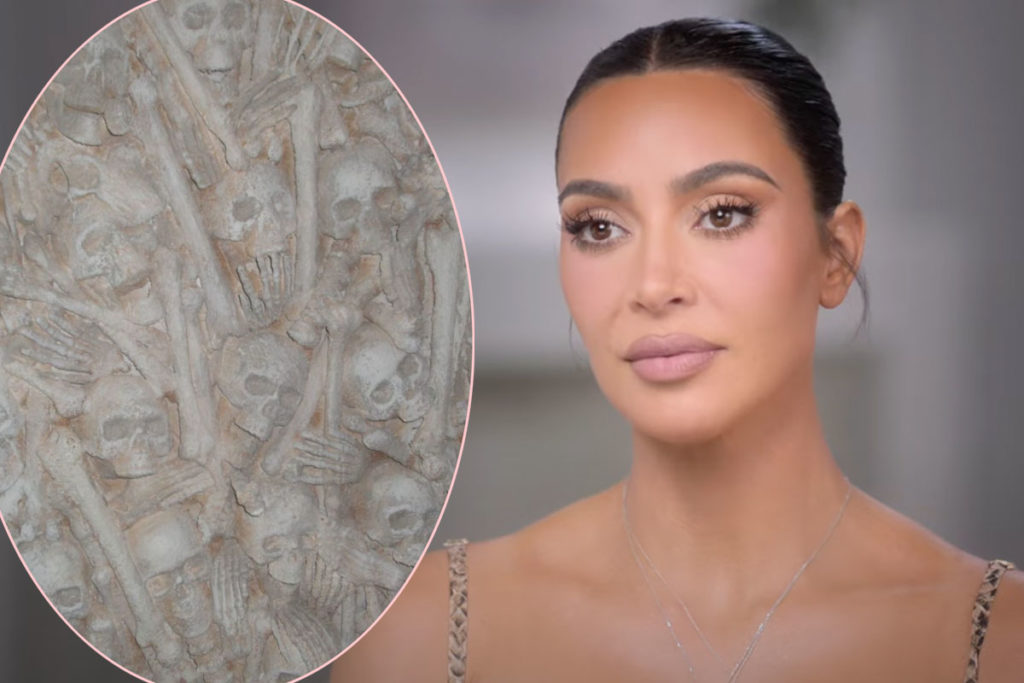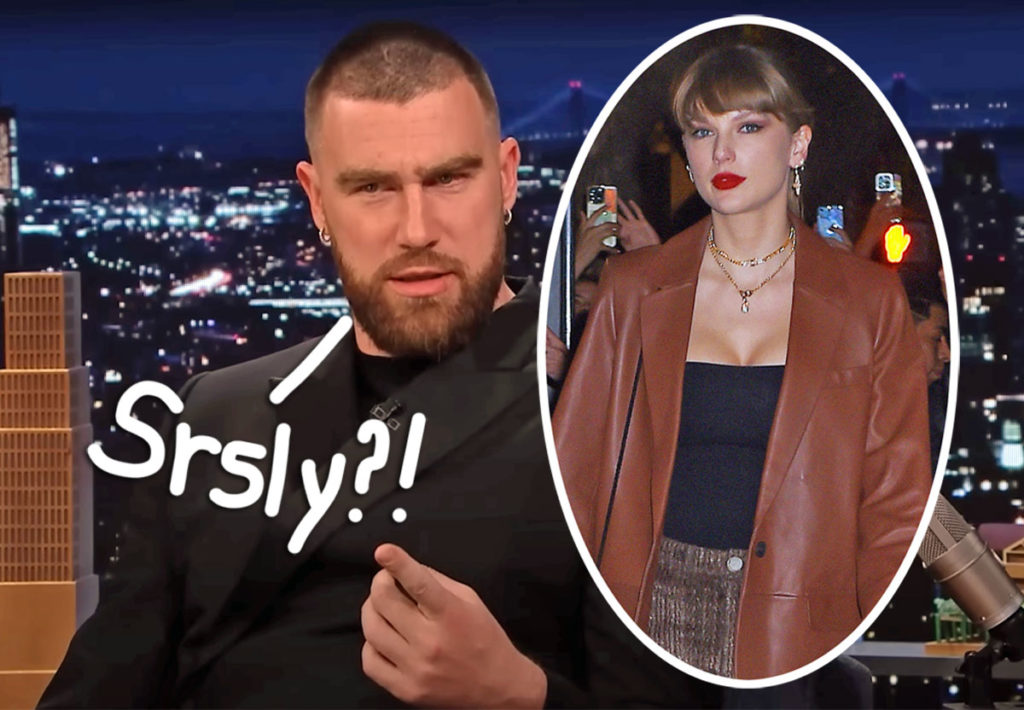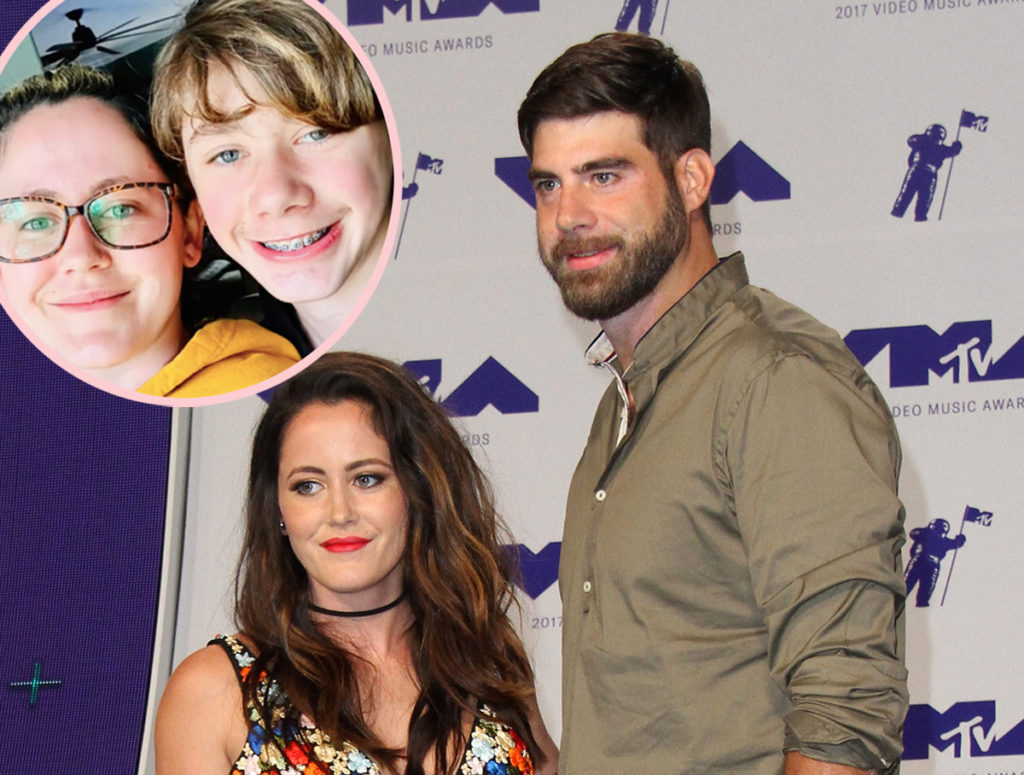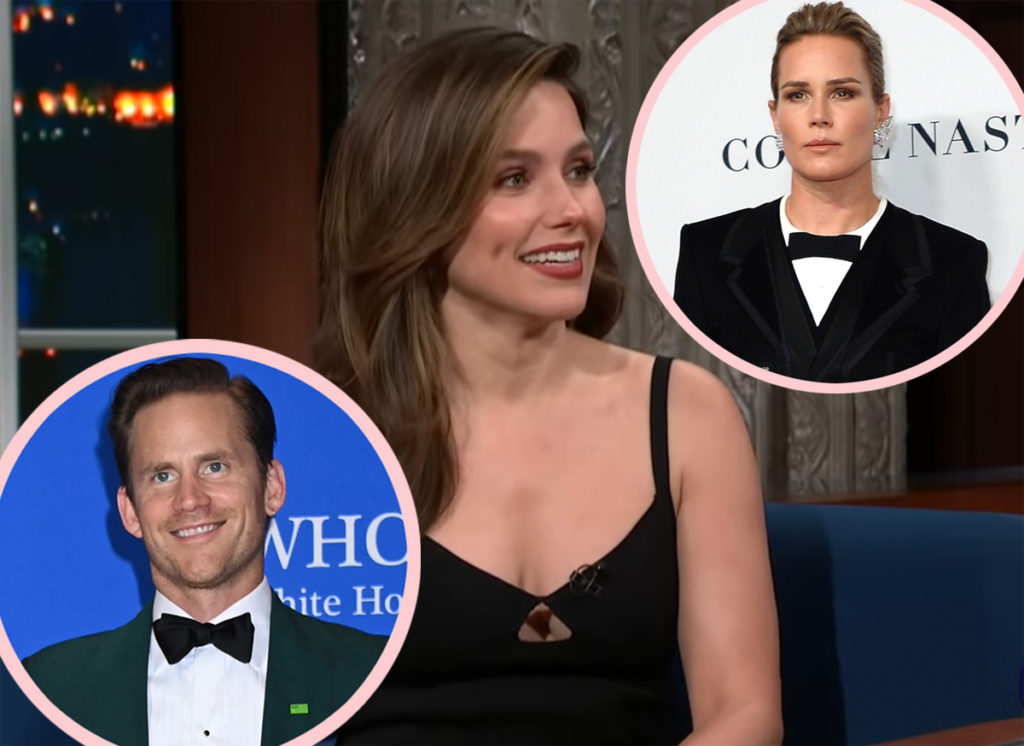 Source: Read Full Article