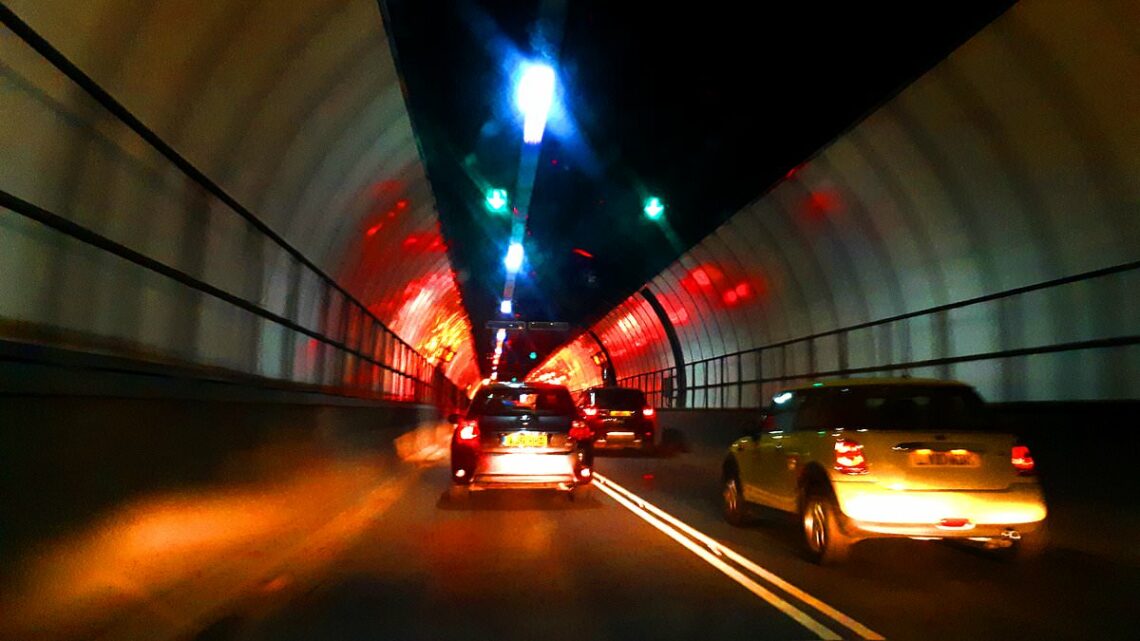 Drivers could be charged for using the Blackwall Tunnel in London
September 28, 2023
Drivers could be charged for using the Blackwall Tunnel in London with the money raised to help fund a new £2 billion crossing
The Blackwall Tunnel, which is currently free, is set to be tolled by 2025
Draft road signs suggest motorcyclists will pay up to £3 and cars up to £4 
Drivers could be charged for using one of only two fixed routes across the River Thames in East London.
The Blackwall Tunnel – which is currently free to use – is set to be tolled by 2025.
Draft road signs suggest that motorcyclists will pay up to £3, car drivers up to £4 and other vehicles up to £8.50.
But Transport for London has stressed that no fee has been finalised and it is waiting for approval from the Department of Transport.
Around 100,000 drivers use the Blackwall Tunnel every day as it is one of the few Thames crossings in east London – the only other nearby crossing is the Woolwich Ferry.
The Blackwall Tunnel – which is currently free to use – is set to be tolled by 2025
Revenue made from the tunnel charges will be used to help fund the construction of the new £2billion Silvertown Tunnel.
READ MORE: 'Blade Runner' is hailed a 'hero' for 'pretending to break down in front of enforcement van to block camera's view of the road and stop it catching motorists' 
The Mayor of London previously confirmed in an interview with the Evening Standard that 'the intention is for both the Silvertown Tunnel and the Blackwall Tunnel to be tolled' to encourage traffic to split equally between the two.
The Silvertown Tunnel, due to be completed in 2025, will be a four-lane tunnel running for 0.9 miles and will connect North Greenwich with the Royal Docks.
It was first proposed in 2005 under former Labour mayor Ken Livingstone but was also backed by Conservative mayor Boris Johnson.
Its aim is to ease the burden on the Blackwall tunnel, which currently experiences high levels of congestion, and reduce car emissions.
According to the draft signs, the Blackwall toll will apply in both directions for all drivers between 6am and 10pm but can be paid online.
Details of the plan comes after the Mr Khan rolled out an unpopular expansion of his ultra-low emission zone last month.
The Ulez expansion sees owners of cars not compliant with emissions limits forced to pay £12.50 per day to drive across the whole of Greater London.
The 'A102' main approach to the Blackwall Tunnel entrance in Greenwich
A TfL spokesman said: 'In order to obtain necessary approvals for the new road signage required for the Silvertown Tunnel, a submission for the potential signs has been made to the DfT.
'No charges have been finalised yet and any times and costs within the submission are indicative to allow for approval to be obtained.
'The final charges will be made ahead of the Silvertown Tunnel opening in 2025 once further modelling, including assessments on concessions, are completed.'
Source: Read Full Article