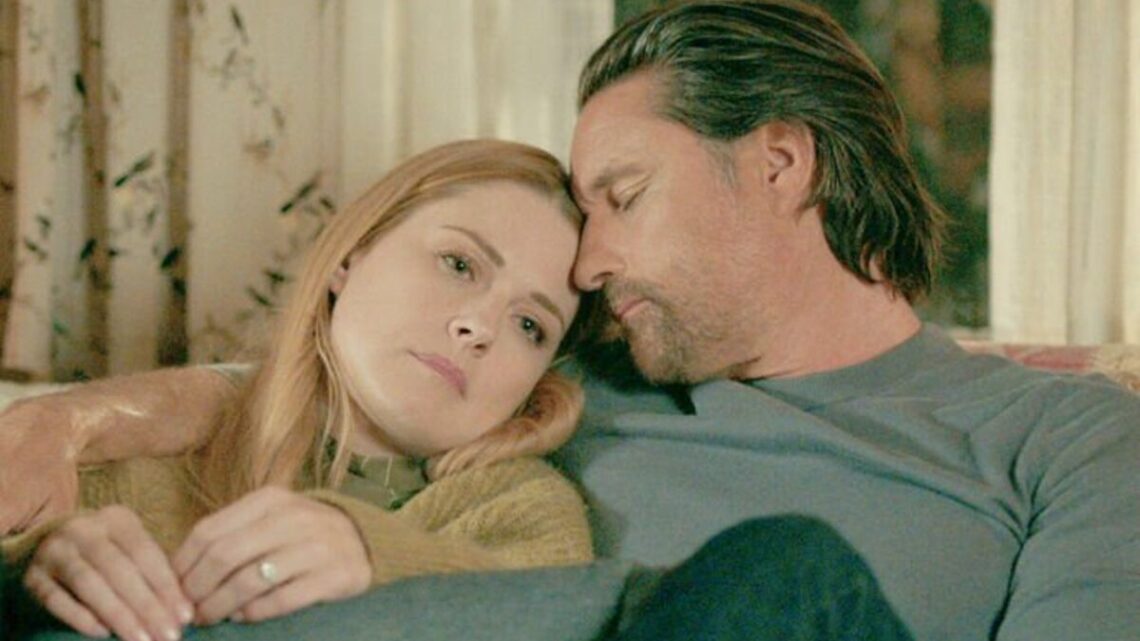 The Virgin River novels offer some clues about Mel and Jack's baby hopes
September 12, 2023
Virgin River Holiday Episodes: Teaser trailer
WARNING: This article contains major spoilers from the Virgin River Netflix series and the novels by Robyn Carr
Virgin River fans have been left devastated after it was confirmed Mel Monroe (played by Alexandra Breckenridge) had a miscarriage in season five, part one.
During the devastating Californian wildfires, Mel discovered she was bleeding and had suffered a baby loss.
She also checked to see if there was a foetal heartbeat using a monitor in the clinic but sadly there wasn't, confirming her worst fears.
Mel and Jack Sheridan (Martin Henderson) were left struggling with their grief as she said she didn't want to go through another baby loss after the stillbirth and then the miscarriage.
The suggestion was she wanted to adopt rather than going through IVF again and face more heartbreak.
READ MORE Virgin River welcomes The L Word actress Susan Hogan to the cast in season 5
Does Mel ever have a baby in Virgin River?
Many fans are curious to know if Mel will ever have a baby with the Virgin River novels by Robyn Carr offering some hope.
In the second book Shelter Mountain, Jack and Mel welcome their first baby David Sheridan.
They later go on to have a daughter Emma Sheridan in book five called Second Chance Pass.
This should offer hope to fans, who feel the couple have been through so much.
Don't miss…
Virgin River season 5 saw Paige Lassiter exit the series in a big twist[INSIGHT]
Virgin River season 5 part 1 left fans with some big cliffhangers[EXPLAINER]
Virgin River season 6 has already been confirmed – but there's some bad news[UPDATE]
We use your sign-up to provide content in ways you've consented to and to improve our understanding of you. This may include adverts from us and 3rd parties based on our understanding. You can unsubscribe at any time. More info
Mel had much fertility heartbreak while Jack had the chance of becoming a father snatched away from him after his ex-girlfriend Charmaine (Lauren Hammersley) confirmed he wasn't the father of her twins.
Charmaine was trying to hold onto Jack in any way possible and eventually revealed deceased drug lord Calvin (David Cubitt) was the father after a one-night-stand between the two.
Jack was left bereft at losing his chance to be a father not once but twice in such a short space of time.
Sadly, the Virgin River TV series differs massively from the source material, so it's not clear if the show could follow suit and eventually give Jack and Mel the brood they so desperately want.
Speaking about the baby loss storyline in season five, part one, actress Breckenridge told Tudum: "Obviously, it's hit Mel a lot harder in some ways than it has hit Jack, but I think that they find their way through it together as a couple.
"So it just shows you how much stronger their bond is through this really tragic experience."
Virgin River season 5, part 2 will be released on Netflix on November 30
Source: Read Full Article