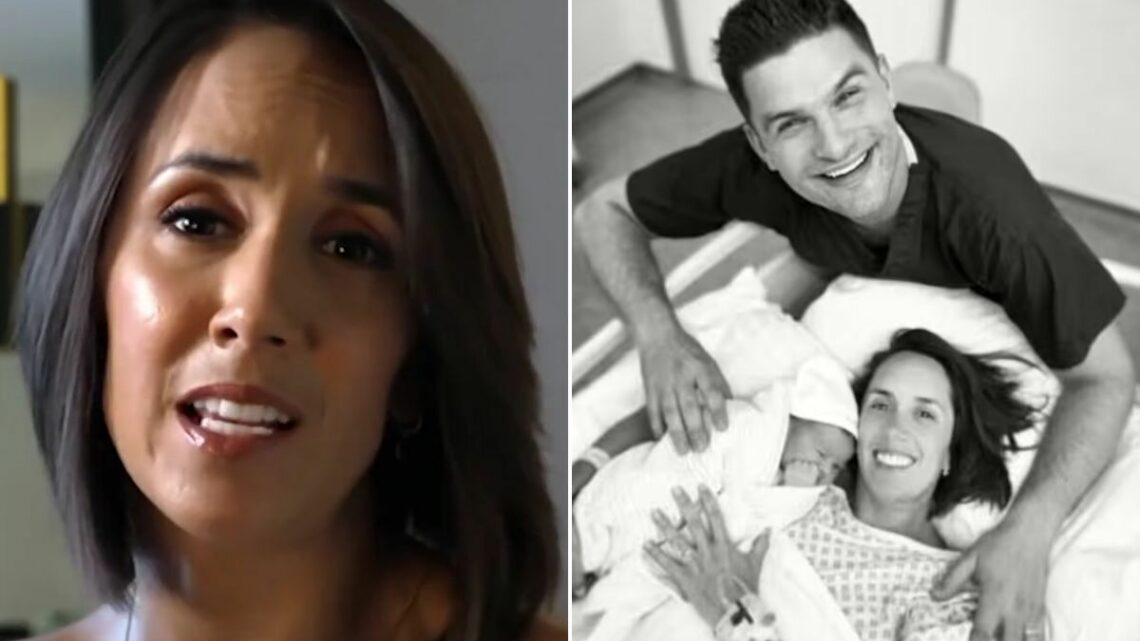 Strictly's Janette Manrara opens up on 'sense of guilt' following mum shaming
November 15, 2023
Janette Manrara talks about going back to work after birth of Lyra
Strictly It Takes Two presenter Janette Manara has confessed to having a "sense of guilt" about returning to work six weeks after the birth of her daughter Lyra Rose in July, following cruel comments from online trolls.
BBC Morning Live shared a clip to their 32,000 followers in which the new mum discussed the negative messages that she had received from some people.
The clip opened with pictures of the happy family and Janette, 39, acknowledged: "We are so happy. It's a dream come true for us."
She went on to explain that the couple had decided that she would return to work while her husband Aljaz would take on the majority of the care for Lyra.
"Then six weeks after giving birth, I returned to the Morning Live studio," she said.
READ MORE: Casualty first-look sparks frenzy in three-words as fans wait for show return
"I was excited and I felt really empowered being a working mum for the first time. But some people had other views.
"I have had a few negative comments on social media about going back to work," she acknowldeged and proceeded to read out a few of them.
"Comments like these do give me a sense of guilt because I do spend time away from Lyra," she heartbreakingly confessed.
"But I also think parents' situations are all completely different and they must do what's best for their children.
"In my situation, it works for my family but I don't understand why some parents' choices are shamed because they don't conform to parental stereotypes."
Don't miss…
Robbie Williams fans are all saying the same thing about singer's Netflix doc[OPINION]
Naga Munchetty 'bans' BBC co-star from studio as she makes grim confession[WATCH]
Deal or No Deal host Stephen Mulhern details Noel Edmonds' valuable advice[EXCLUSIVE]
Support fearless journalism
Read The Daily Express online, advert free
Get super-fast page loading
People overwhelmingly agreed with her and took to the comments to make their feelings known.
@emmawoods39 pointed out: "This would not even be an issue if it had been the other way round! Lyra is being cared for by a loving parent (yes Dads can be that too)!"
A user called @jammyjude chimed in: "You have made the decision that is best for your family Are you happy? Is Lyra happy? Is Aljaz happy? Is Lyra safe? If the answer is yes to all four questions then you have made the right decision and stuff what anyone else says."
@araxie7187reacted: "BUUUUUT if the man goes back to work when the baby is six weeks old then it's more of a 'WOW! How lovely that you got to spend all that time together!' Ugh. Yes, I'm generalising."
Meanwhile @manicsundays commented: "Exactly this, I was fortunate to be a stay at home.mom for most of my children's younger life – yet I was shamed into be called lazy and that I had attachment issues. Your damned if you do and dammed if you don't. Along as you are all happy that's what matters x." (sic)
Source: Read Full Article