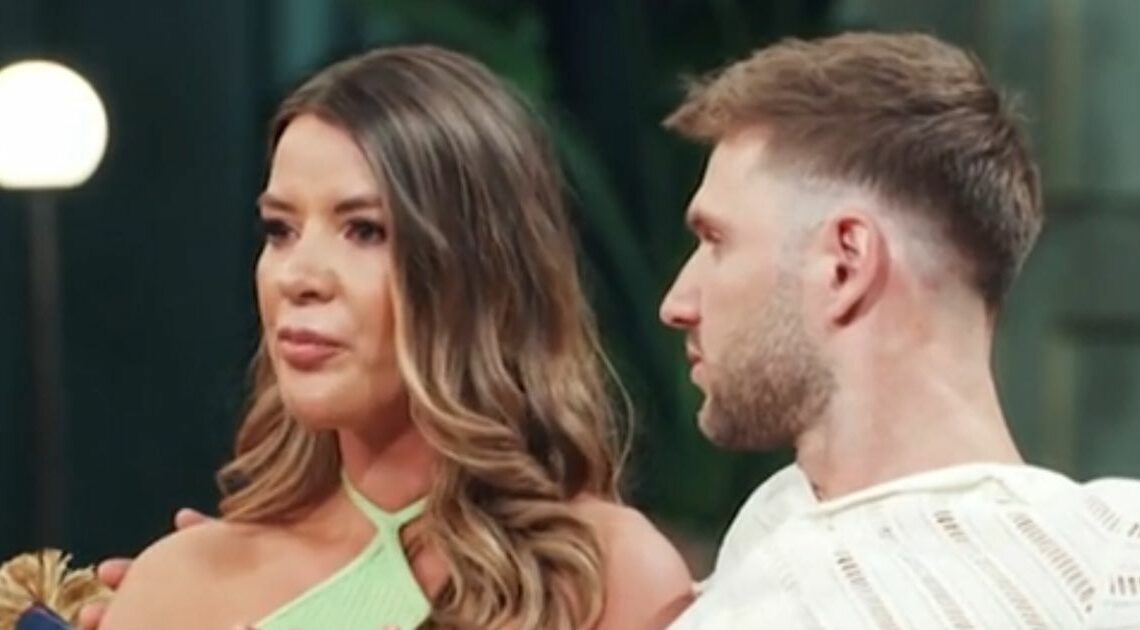 MAFS fans say Laura's 'attitude needs to be challenged' after tense sit-down with Arthur
November 15, 2023
Married At First Sight UK fans have declared that Laura's 'attitude needs to be challenged' after a tense sit-down with partner Arthur during the latest commitment ceremony.
The pair sat down to discuss their relationship with the show's experts, as they admitted that the past week during homestay hadn't been smooth sailing.
Laura had taken Arthur back to Chelsea, where she's from, to meet her friends, who expressed concerns about their relationship – leading Laura to raise her own questions.
Arthur had become frustrated during homestay, and the tension between them was clear to see during the commitment ceremony.
Inside MAFS cast's hilarious night out at children's theme park with 'fancy dress'
As they sat down in front of the show's relationship experts, and the rest of their cast mates, Laura got frank about how she felt.
When it came to crunch time – when the show's cast decide whether they want to stay or leave the experiment, Laura had an important declaration.
Holding her card which had her decision written on it, she said: "I am an incredible woman, and I'm done hiding it."
She continued: "It's up to Arthur to decide if he can meet me there," as Arthur rubbed her shoulder consolingly.
"The only reason I am here is because I know there's absolutely no ill-intent," she went on. "Having heard what you [Arthur] had to say, I understand that you were feeling anxious about the future.
"I genuinely do care for you… so for that reason, I have chosen to stay."
Arthur, who was looking visibly frazzled, leaned his head in to touch Laura's.
She then said: "Stop feeling threatened, like, just be better for me and I will do that for you as well, you know?"
But fans of the show were less than impressed with Laura as they took to X – formerly known as Twitter – to comment.
One said: "Laura, you haven't shown you even tried with arthur. It's like he's your slave #MarriedAtFirstSight #MAFS #mafsuk #MarriedAtFirstSight #MarriedAtFirstSightuk."
A second said: "Laura's attitude needs to be challenged. #MAFS #mafsuk #MarriedAtFirstSight #MarriedAtFirstSightuk."
A third chimed in: "Laura's so good at playing the victim #MAFSUK #MAFS Arthur."
"Laura you are a hell of a woman but that doesn't mean that Arthur is not a hell of a guy? Recognise that you're not better than him bcos you spend half your pay check pretending to be a Chelsea socialite #MAFSUK #MAF," said a fourth.
Meanwhile, there were tears amongst the contestants, the experts and fans alike as Rozz finally decided to leave the experiment, leaving her partner Thomas heartbroken.
She revealed that her "heart had changed" during the homestay, when she realised that she didn't want to have children with Thomas.
A tearful Thomas shared that he had fallen for Rozz as he admitted his devastation at her feelings and subsequent decision.
Follow OK! on Threads here: https://www.threads.net/@ok_mag
Source: Read Full Article