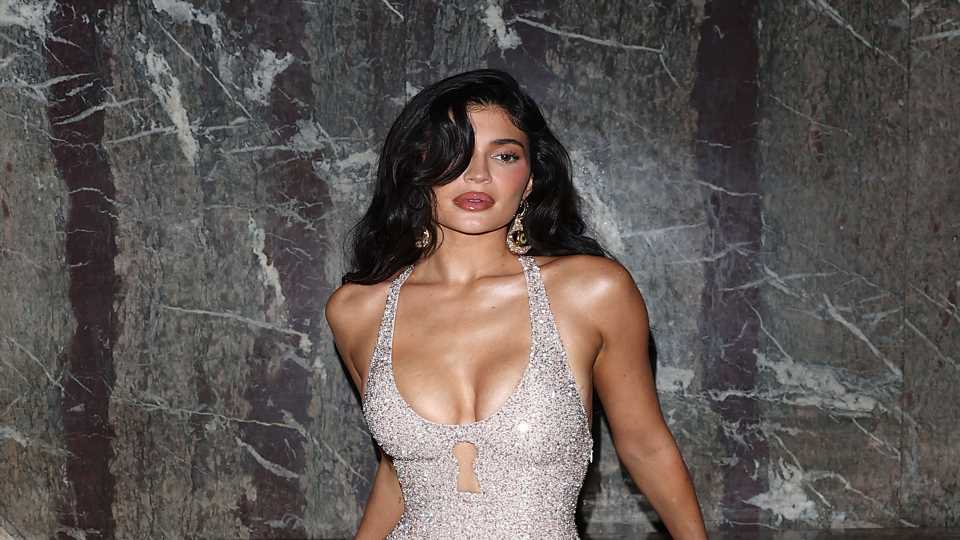 Kylie Jenner sparks concern as star looks 'slimmer than ever' in leggings and sports bra for new gym photos | The Sun
November 7, 2023
KYLIE Jenner has fans in a tizzy after she looks like she's lost a significant amount of weight in a new social media post.
Kylie, 26, shared her morning routine in a photo dump she uploaded on her Instagram timeline.
The Keeping Up With The Kardashians alum began her day with a workout session in her at-home gym.
She wore a black sports bra with white lining and matching skintight leggings from the fitness brand Alo.
For two of the snaps in the reality star's carousel post, she posed on a weight bench, and another photo featured her in front of a mirror.
Kylie's waistline appeared very narrow, and her abs looked sculpted.
Additionally, her overall frame looked leaner.
The Kylie Cosmetics founder's photo slideshow was reshared in a Kardashians-themed Reddit page.
Fans remarked about her figure in the forum.
"Damn she's slimmer than I've ever seen her," a fan quipped.
Most read in Entertainment
HEIR MILES
Harry flies on fuel-guzzling private jet owned by oil heir to attend concert
GONE TOO SOON
Former child star dies at sober-living home after 'struggle with drugs'
GOODBYE DAD
Britain's oldest dad who had a baby at 78 with his lover, 25, dies
HERO 'PUNCHED'
Poppy-selling vet, 78, 'punched as he fled station' during Palestine protest
SO SKINNY
Last week, Kylie revealed her clothing size after sparking concern with her drastic weight loss in recent months.
Kylie posted a TikTok of herself in a bra while getting ready at her Los Angeles mansion as she styled her outfit.
The mother of two told fans: "I'm wearing my trench coat tonight and I'm going to show you guys how I'm going to wear it."
She panned the camera over the trench coat, zooming on the label.
"I wear a size small because I've been seeing in some of the comments on Khy's Instagram a lot of you asking me," the Hulu star divulged.
"It's definitely an oversized look."
She then put the coat on, saying: "We're going to zip her up."
"We designed this a little high just because we like the look of it," Kylie said, gesturing at the collar, which covered most of her face.
"But you can also unzip it, show a little chest. I'm gonna get crazy and get a little sexy tonight."
Kylie fetched the belt for the jacket, tied it around her waist, and declared: "Now we're going to cinch her up."
Showing off the final look with black heels, she squealed: "Couldn't be more obsessed!"
Kylie has been sparking concern with her extreme weight loss over the last few weeks.
She displayed her slim arms and legs in a strapless leather dress while attending her sister Kim Kardashian's 43rd birthday party on October 20.
DRASTIC WEIGHT LOSS
Kylie was also spotted looking slimmer than ever in September while heading to a business meeting in Studio City, California.
The Kylie Cosmetics founder displayed her extremely flat stomach and shrinking butt in a cropped black T-shirt and tight low-slung pants.
Fans discussed her appearance online, speculating that she has had secret reduction surgery.
"This just screams 'showing off the work I had done' walk," one wrote.
Another argued: "She had a bunch more surgery to make everything slim and petite, now it's time to parade her new body around as an excuse to sell clothes, which is just an excuse for her to show off her body."
A third posted: "She one hundred percent has had whatever reductive surgeries Kim (Kardashian) had. She's had every inch of her body lipoed.
Read More on The Sun
TIME TO QUIT
Signs you're borderline alcoholic & tips to cut back as Adele admits struggle
CHOC HORROR
Cadbury discontinues Christmas chocolate – but savvy shoppers find Costco dupe
Kylie recently admitted to getting a boob job when she was 19 to create a curvier figure.
She has also confessed to getting fillers in her lips.

Source: Read Full Article