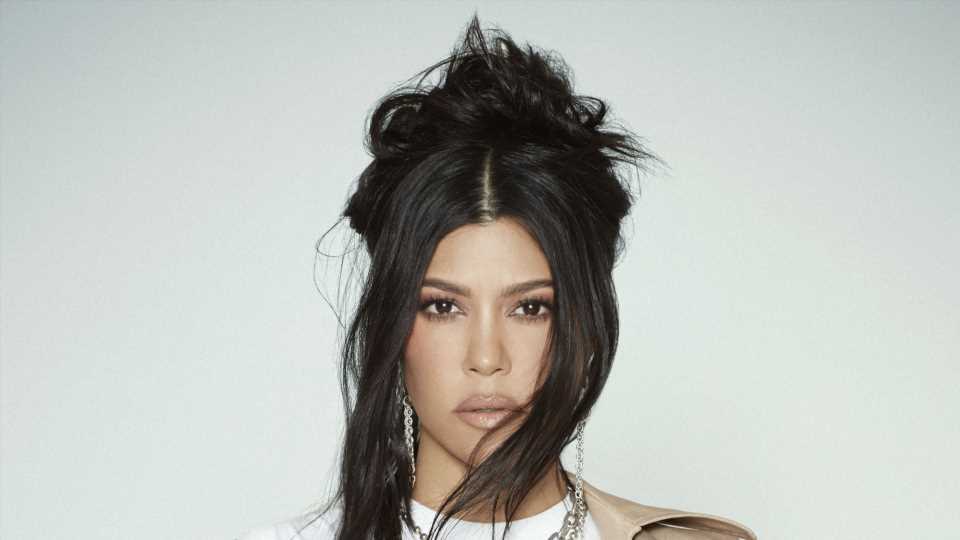 Inside Kourtney Kardashian's grueling pregnancy including fertility struggles and emergency surgery before welcoming son | The Sun
November 4, 2023
KOURTNEY Kardashian has persevered through a number of hurdles leading up to and after becoming pregnant with her fourth child.
Earlier this week, the Poosh founder welcomed a baby boy with her husband, Travis Barker, 47, she exclusively confirmed to PEOPLE.
TMZ reported on Monday that Kourtney, 44, arrived at Cedars-Sinai Medical Center in Los Angeles, California.
On Thursday, Travis was spotted pulling into the hospital's parking lot, and witnesses claimed to have also seen Kourtney's sister, Kylie Jenner, 26, entering the facility.
While appearing on Toby Morse's podcast, One Life One Chance, days earlier, Travis revealed their son's name would be Rocky Thirteen.
But Kourtney had faced many obstacles leading up to the birth, including being rushed to the emergency room to undergo what she described as "urgent fetal surgery" on her unborn baby, in September.
EMERGENCY SURGERY
Fans were alerted of the problem when the Lemme founder's husband, Blink-182 drummer Travis, announced to his European fans that the band would be postponing shows.
The post read: "Due to an urgent family matter, Travis has had to return home to the States. The Glasgow, Belfast, and Dublin shows are being postponed.
"More information in regards to his return to Europe and rescheduled dates will be provided as soon as available."
At the time, many fans thought Kourtney went into labor, but those theories were debunked when the couple was spotted leaving a hospital in Los Angeles, California.
Most read in Celebrity
SPICY SPLIT
Robbie Williams reveals real reason he dumped Geri Halliwell in new Netflix doc
ROCKET SHOCK
Shocking moment fireworks launch into screaming families
THERE FOR HIM
Matthew Perry's devastated Friends cast mates seen at tragic star's funeral
BLUMEN HELL
Heston Blumenthal's wife smashes £80k 4×4 into parked cars in horror crash
Kourtney and her rocker husband appeared shaken up as they headed toward their vehicle.
Kourtney, who still showed a baby bump, wore a laid-back look with her short, dark hair in a messy bun while sporting black sunglasses. 
The eldest Kardashian provided more details about her frightening trip to the emergency room with an emotional post on Instagram.
Next to a simple black and white photo of her holding her husband Travis Barker's hand, she shared: "I will be forever grateful to my incredible doctors for saving our baby's life.
"I am eternally grateful to my husband who rushed to my side from tour to be with me in the hospital and take care of me afterwards, my rock. And to my mom, thank you for holding my hand through this.
"As someone who has had three really easy pregnancies in the past, I wasn't prepared for the fear of rushing into urgent fetal surgery.
"I don't think anyone who hasn't been through a similar situation can begin to understand that feeling of fear.
"I have a whole new understanding and respect for the mamas who have had to fight for their babies while pregnant.
"Praise be to God. Walking out of the hospital with my baby boy in my tummy and safe was the truest blessing."
PREGNANCY ANNOUNCEMENT
In June, Kourtney made the pregnancy announcement at the rocker's Los Angeles concert by holding up a sign that read: "TRAVIS I'M PREGNANT."
The surprise declaration was a nod to Blink-182's iconic All The Small Things video in which an attractive groupie holds up a similar sign while rocking out to the band.
The unexpected reveal brought the gig to a halt as stunned Travis left his drum kit to celebrate with his wife, who was standing in front of the stage.
The pair shared a hug and a kiss as the crowd around them cheered.
Frontman Mark Hoppus whipped fans into a frenzy, making sure everyone in the stadium knew what was going on as Kourtney and Travis shared their special moment.
Soon after Kourtney revealed she was pregnant, The Kardashians star posted a video on Instagram, taken during her gender reveal party, that divulged the gender of her fourth child to fans.
The video began with Kourtney already seated on her husband's lap.
They sat behind a drum kit with an audience of family and friends surrounding them.
Travis jokingly asked: "Wait, where's our pyro guy? Is our pyro guy ready?" as the reality TV star confessed: "I don't know what's happening."
Khloe Kardashian, 39, could be heard in the crowd yelling: "Let's get the party started. We're all excited!"
The rockstar began playing a drum roll while kissing his wife as the crowd cheered.
Suddenly a loud bang rang out as blue string and confetti flew into the air, revealing that the pair are expecting a baby boy.
Someone in the crowd yelled: "I knew it!" while Kourtney and Travis celebrated the exciting moment with a kiss.
IVF STRUGGLES
Before finding out that she was pregnant, Kourtney made a heart-wrenching confession about the In vitro fertilization process she was experiencing at that time.
In the Season three premiere episode of The Kardashians, Kourtney revealed that she and Travis were '"officially done with IVF" during a confessional.
The Hulu star stated: "We would love a baby more than anything but I just really believe in what God has in store for us. If that's a baby then I believe that it will happen."
The Keeping Up With the Kardashians alum then confided that she had "seven frozen eggs from years ago.
"Before Travis, when I was thirty-eight or thirty-nine. Everyone was like pushing me to do that and most of mine didn't survive the thaw because eggs are one cell and none of them made it to an embryo."
A clearly emotional Kourtney disclosed: "The freezing of the eggs isn't guaranteed and I think that's like a misunderstanding."
She continued: "People do it thinking it's like a safety net and then it's not."
The Los Angeles native was shown talking about the situation with Khloe and telling her: "Whatever's meant to be."
The TV personality then added: "We have a full, blessed life and I'm happy."
Kourtney confessed: "All the things that came along with IVF took a toll on me physically. My health is still impacted because it's hormones.
"And also like mentally, it definitely, like, took a toll."
The mother of three concluded by stating: "I think just being happy is most important and being a good parent to my kids. We are just embracing that whatever's meant to be will be."
DESIRE FOR A BABY
Kourtney and her rocker husband made no secret of the fact that they wanted to have a child together.
During Season two of the Hulu original series, Kourtney opened up about her attempts to get pregnant—which included IVF.
"Travis and I want to have a baby, and so my doctor took us down this road of doing IVF," Kourtney said in a confessional during one episode of The Kardashians.
"Like, it hasn't been the most amazing experience," she added.
She told her mom Kris Jenner: "Every single person on social media is always like 'Kourtney's pregnant, Kourtney's pregnant, Kourtney's gained so much weight.'
"It's so rude to comment on people when you have no idea what they're actually going through. The medication they're giving me, they put me into menopause. … Literally into menopause."
"Based off of what, a drug?" Kris asked, to which Kourtney replied, "Yes."
In addition to their new baby boy, Kourtney and Travis already have a large blended family.
Read More on The Sun
Gleam queen
I love my new Turkey teeth but trolls say they're the worstthey've ever seen
FLAMIN-GO
Exotic island yet to become popular with Brits – with amazing weather & flamingos
Travis shares kids Atiana De La Hoya, 23, Landon, 20, and Alabama, 17, with his ex-wife, Shanna Moakler, 48.
Kourtney also has three kids—Mason, 13, Penelope, 11, and Reign, eight—with her ex-partner Scott Disick, 40.

Source: Read Full Article