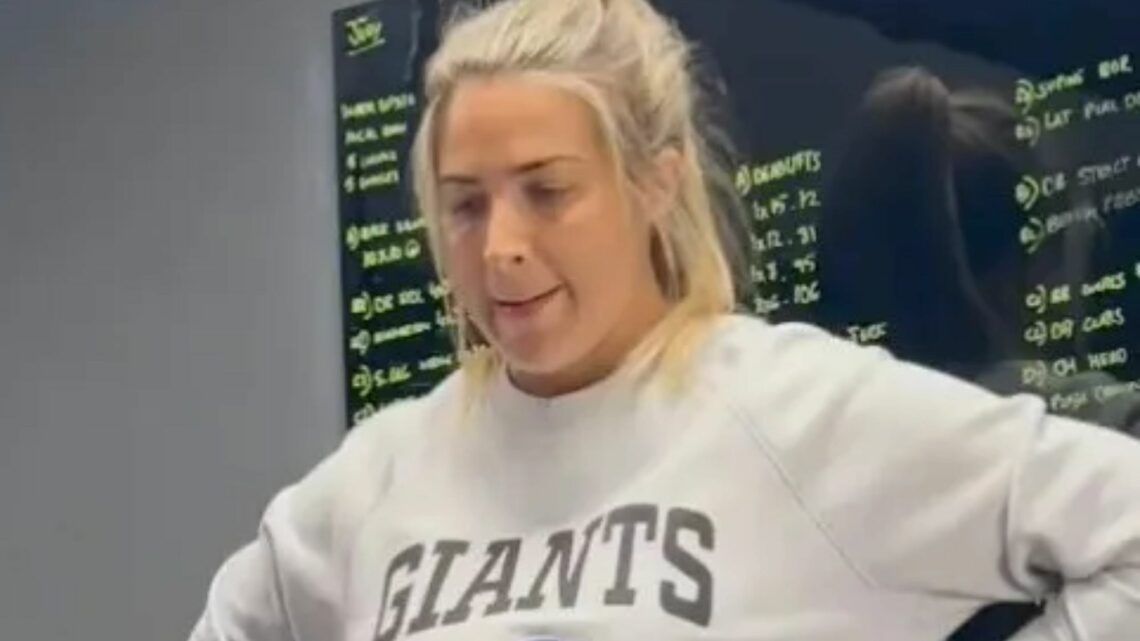 Gemma Atkinson hits back after being mum-shamed by trolls as she shares post-pregnancy fitness regime | The Sun
August 29, 2023
GEMMA Atkinson has hit back after being mum-shamed by trolls over her post-pregnancy fitness regime.
Actress Gemma, 38, welcomed her second child Thiago with Strictly's Gorka Marquez, 32, last month, ensuring to document her parenting life with fans.
But following her latest Instagram post, which saw her perform a wide-range of exercises next to her daughter Mia, three, the former soap star's been forced to defend herself.
Gemma gave birth via C-section, but ensured that her doctor gave her the go-ahead to hit the gym again.
Clad in active wear, she explained in the caption how she begins with 10 mins on the bike to "flush my legs", adding, "I have it on the lowest bumper level 1 and no more than 65 RPM."
Gemma continues her routine with chest opener stretches before doing pelvic tilts and glute bridges with pelvic floor squeeze.
read more on Gemma Atkinson
Gemma Atkinson reveals very rude text she sent after meeting Gorka
Gemma Atkinson celebrates 'new mum goals' as she gets back into daily hobby
She also keeps healthy with a "bird dog" and V stretch on wall.
Gemma continued, "I finish with 2 mins (trying to build up to 3) in the ice bath to help reduce inflammation and most importantly boost my mood!
"As you can see it's nothing strenuous. I'm starting from scratch and my goal at the moment is just to rebuild my pelvic floor and close any Diastasis recti (which is common in pregnancy & postpartum).
"I'm not sure how wide my tummy gap is yet, I'll find out on Wednesday after my mummy MOT. Kat from @hatch_athletic is overseeing my PP rehab and like I said, she's given me the all clear after our assessment.
Most read in TV
X Factor legend 'broken-hearted beyond words' after death of beloved dad
Raunchy TV series with A-list stars axed after brutal reviews
Bachelorette contestant dead at 36 as family confirms 'unexpected' passing
How Maya Jama and Stormzy secretly rekindled their relationship
"Please don't just start without getting the go ahead. Every pregnancy, and every postpartum journey is different. Take your time and trust the process. Small steps is the way forward."
But one concerned fan commented, "My c section was 30 years ago and we wasn't allowed to do any of this. C section is major surgery to your body and should be allowed to recover naturally.
"Please don't over do otherwise major fatigue will set in and you won't be good enough for anything. A good walk is the best recovery exercise.
"Be kind to yourself and just rest and sleep when you can. Exercise can come later. I'm not being negative, just thinking of you as a new second time mum."
When one wrote, "Surely there has to be more to life," Gemma clapped back with, "Than being negative on insta? Yes there is!"
Gemma recently told how she almost died giving birth, after losing pints of blood.
The radio presenter admitted her fiancé Gorka broke down in tears as doctors battled to save her life.
It happened in 2019 when Gemma was forced to have an emergency Ceasarean when her unborn daughter Mia's heart rate dropped suddenly.
In a new three-part documentary series, fans will follow Gemma's journey after she fell pregnant for a second time.
Read More on The Sun
I'm an ex-paramedic – the dangerous food that acts like a plug on a child's airway
Peter Andre reveals sad 'real reason' he never has birthday parties
Gemma And Gorka: Life Behind The Lens aims to raise awareness of the difficulties behind pregnancy and giving birth.
Despite having a healthy four-year-old, Gemma was told she was "high risk" after what she previously went through.

Source: Read Full Article