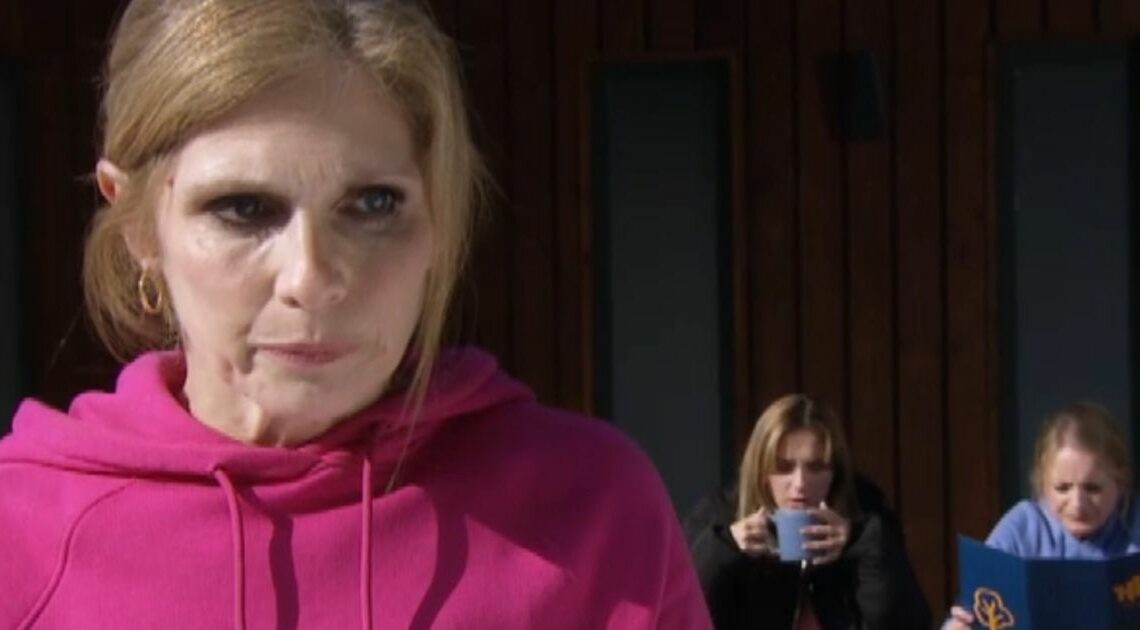 Emmerdale fans spot important detail in Bernice fraud twist as exit plot rumbled
November 14, 2023
Emmerdale viewers have spotted an important detail in the latest storyline twist on the ITV soap, as it was revealed that Bernice Blackstock (played by Samantha Giles) has committed fraud against her sister Nicola King (Nicola Wheeler).
The new plot kicked off weeks after reports emerged claiming that Samantha was set to be leaving the Dales, and there were rumours about an upcoming pregnant storyline too, but without any information over how her character would bow out.
In the latest instalment, which aired today, 10 November, Nicola came home in the pouring rain to the sight of bailiffs coming in and out of her house taking all of her games consoles, computers and TV away in a van.
The upsetting situation left Nicola devastated and confused, as she told the men that she hadn't taken out any loans, and also didn't have any debts. Even Rodney Blackstock had no idea where the debt had come from.
Later on, an anxious Nicola realised she needed to log a complaint form claiming that she'd been a victim of fraud, and would use Bernice's laptop instead.

But when she arrived at the B&B, Bernice was nowhere to be seen, and instead Nicola discovered a letter addressed to her.
Fans are not only convinced that the plot will give way to Bernice's exit from the village, but they also think they may have sussed who the character is in trouble with and now owes money to.
Taking to X, formerly known as Twitter, one person commented: "Don't want Bernice to leave. looks like her exit is looming. Feels like she hasn't had the B&B for too long either. Hope she returns #Emmerdale
Another fan wrote: Who is phoning Bernice? I wonder if she's secretly dealing. #Emmerdale"
While a third guessed: "So Bernice is off to jail #emmerdale," followed by: "that's definitely the dodgy loan company harassing Bernice on the phone #emmerdale."
Bernice had been acting shifty all day, as when she went for lunch with Nicola and her daughter Gabby Thomas, she kept receiving calls from a "no number".
Eventually, Bernice answered the phone and pretended she was talking to her mum, but it was actually a mysterious stranger on the other line.
Her voice pained, Bernice explained that she would get things "sorted", and the character later disappeared when she spotted Nicola dealing with the bailiffs out of the window.
Discovering her sister's abhorrent behaviour, Nicola sat down to read the letter, completely overcome with rage.
"No, no. She's gone," the mum-of-three spat, as a puzzled Bob Hope (Tony Audenshaw) asked "who's gone".
"It was Bernice, the money, the bailiffs," Nicola carried on. "She took out a loan in my name for £20,000.
"She did this, and now she can't face me so she's done a runner," the desperate character added.
Elsewhere in the Dales, things are heating up between Caleb Milligan and Tracy Robinson as many are convinced the pair will embark on a full-blown affair.
Emmerdale continues weekdays at 7.30pm on ITV
Source: Read Full Article