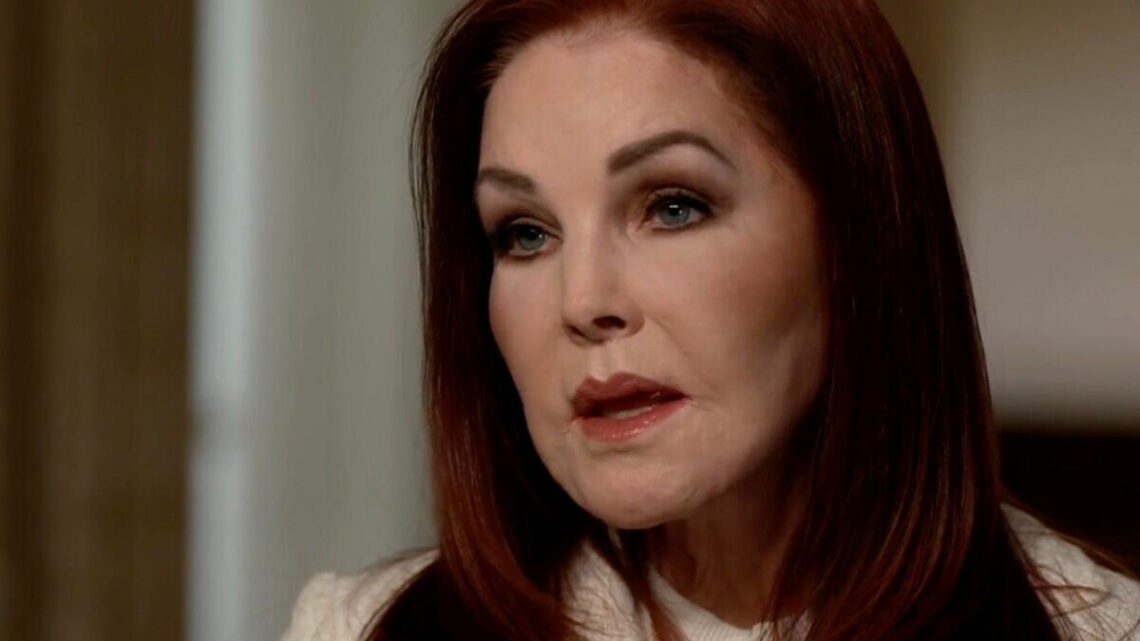 Elvis Presley's ex-wife Priscilla confirms she'll be buried next to him at Grace
November 2, 2023
Priscilla Presley breaks down during emotional TalkTV interview
Elvis Presley's ex-wife Priscilla candidly opened up to Piers Morgan about her legendary family on his TalkTV programme and her burial plans.
The 78-year-old, who was married to the late King of Rock and Roll between 1967 and 1973, confirmed she will be buried on the Graceland estate with him when she dies.
Priscilla actually met Elvis in Germany back in September 1959 when she was a teenager, according to the official blog for his Memphis mansion.
It comes as Priscilla's settlement with her granddaughter Riley Keough over Lisa-Marie's will was approved by a judge.
One of the details of the settlement is that Priscilla will be laid to rest as close to Elvis' plot as possible.
READ MORE Lisa Presley rang mum Priscilla 'concerned' during Michael Jackson marriage
Speaking on Thursday's instalment of Piers Morgan: Uncensored, the outspoken journalist asked Priscilla about being buried next to Elvis.
She said: "Well, my feelings are great. That's what I want and wanted." Piers added: "You'd like to be buried next to Elvis," to which she replied: "Yes."
When the TalkTV host asked if that would happen, the star simply replied with the word yes.
Don't miss…
Priscilla Presley shares heartbreaking new details about Lisa Marie's final days[UPDATE]
Priscilla Presley breaks down over Lisa-Marie's 'unbearable' death to Piers[INSIGHT ]
Elvis in Concert Live on Screen with Royal Philharmonic Concert Orchestra review[LATEST]
Advert-free experience without interruptions.
Rocket-fast speedy loading pages.
Exclusive & Unlimited access to all our content.
The interview on Piers Morgan: Uncensored follows her tearful interview on Wednesday's edition of the show about her daughter Lisa-Marie's death.
Earlier this year, The Los Angeles County Medical Examiner's Office confirmed she died of a bowel obstruction at the age of 54.
Priscilla said: "She didn't look well that night and I was concerned. She asked Jerry Schilling, one of my best friends, if he could hold her.
"Her heels were high, but she had worn them before, and I thought, 'Is she OK?' She didn't really look that OK, she looked very frail."
When they arrived at a hotel on Sunset Boulevard, they both reportedly tripped up the staircase and Lisa-Marie complained about her stomach really hurting.
Priscilla explained: "I hugged her, and she went her way, and I went mine, and that hug was the last hug I gave her."
Recalling her daughter's untimely death days after the Golden Globes, Priscilla said: "It was unbearable. I lost my mother, I lost my grandson, and I lost my daughter. It's still shocking that we don't have her."
Piers Morgan: Uncensored airs on weeknights at 8pm on TalkTV.
Source: Read Full Article