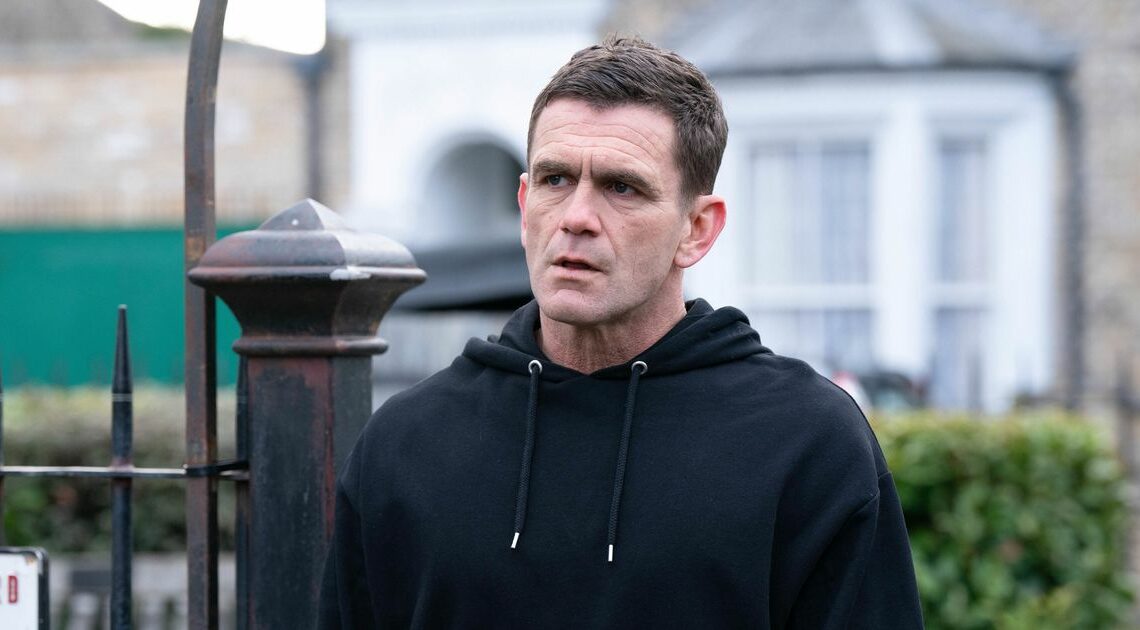 EastEnders icons 'to quit next' as BBC soap undergoes huge cast shake-up
October 18, 2023
Two EastEnders icons could be leaving next following the huge cast shake-up on the BBC One soap, AI has claimed.
The long-running programme is waving goodbye to a slew of fan-favourite characters this year. Shona McGarty, who plays Whitney Dean, confirmed in July that she was quitting the soap after 15 years.
And she isn't the only one that's leaving the soap. Less than 24 hours after Shona announced her departure, it was reported Karen Taylor actor Lorraine Stanley had been axed from the soap seven years since she started.
READ MORE: Strictly's Bobby Brazier's new job 'exposed' after shock exit from EastEnders
READ MORE: EastEnders fans demand character be 'killed off' as they complain about huge change
A few months later and Brian Conley also confirmed he was leaving the BBC soap. The showbiz icon plays plays Thomas "Rocky" Cotton, and made his debut back in 2021.
But the soap isn't just getting rid of characters – they've also brought some back. Cindy Beale (Michelle Collins) returned from the dead after a 25-year-hiatus years.
While Patrick Trueman's long-lost love Yolande Trueman, played by Angela Wynte, also came back after 15 years. Then last month, bosses confirmed Lauren Branning (Jaqueline Jossa) would be making a permanent return to the soap.
Now, with the EastEnders cast having a major shake-up at the minute, AI has claimed the soap isn't slowing down any time soon. So much so, that fans could be saying goodbye to two of the soap's icons.
Daily Star has quizzed one of the world's most popular artificially intelligent "creative" tools Bard AI to see what other characters could be leaving the BBC show. The program responded that are a few characters that "could be at risk."
Bard AI then listed the potential characters with Suki Panesar (Balvinder Sopal) at the top. It explained: "She has been involved in a lot of drama in recent years.
"Suki has been at the center of several major storylines, including the murder of her son Ranveer, her relationship with Eve Unwin, and her rivalry with her Nish Panesar." The program added: "It is possible that the producers could decide to give her a break from the drama, or even write her out altogether."
The system also noted how Suki could leave as actress Balvinder "may want to pursue other opportunities." The program said: "Balvinder Sopal, the actress who plays Suki, is a talented actress with a lot of range. It is possible that she may want to pursue other opportunities outside of EastEnders."
Have you joined Threads? Follow Daily Star to keep up to date on all things showbiz here.
Another potential character that could get the chop is Jack Branning, played by Scott Maslen. Bard AI claimed "it is possible" that bosses could "even kill him off, in order to create a major shock for viewers."
Another theory the system suggests is that Jack's story arc might have come to an end. It explained: "Jack has had a lot of character development in recent years. He has gone from being a womanizing ladies' man to a more responsible and caring father. It is possible that the producers feel that his story arc has come to an end, and that there is no more to tell."
For more of the latest showbiz and TV news from the Daily Star, make sure you sign up for one of our newsletters here.
Source: Read Full Article