Martin Bakole: 'Tyson Fury is the only boxer who can give me good sparring'
October 28, 2023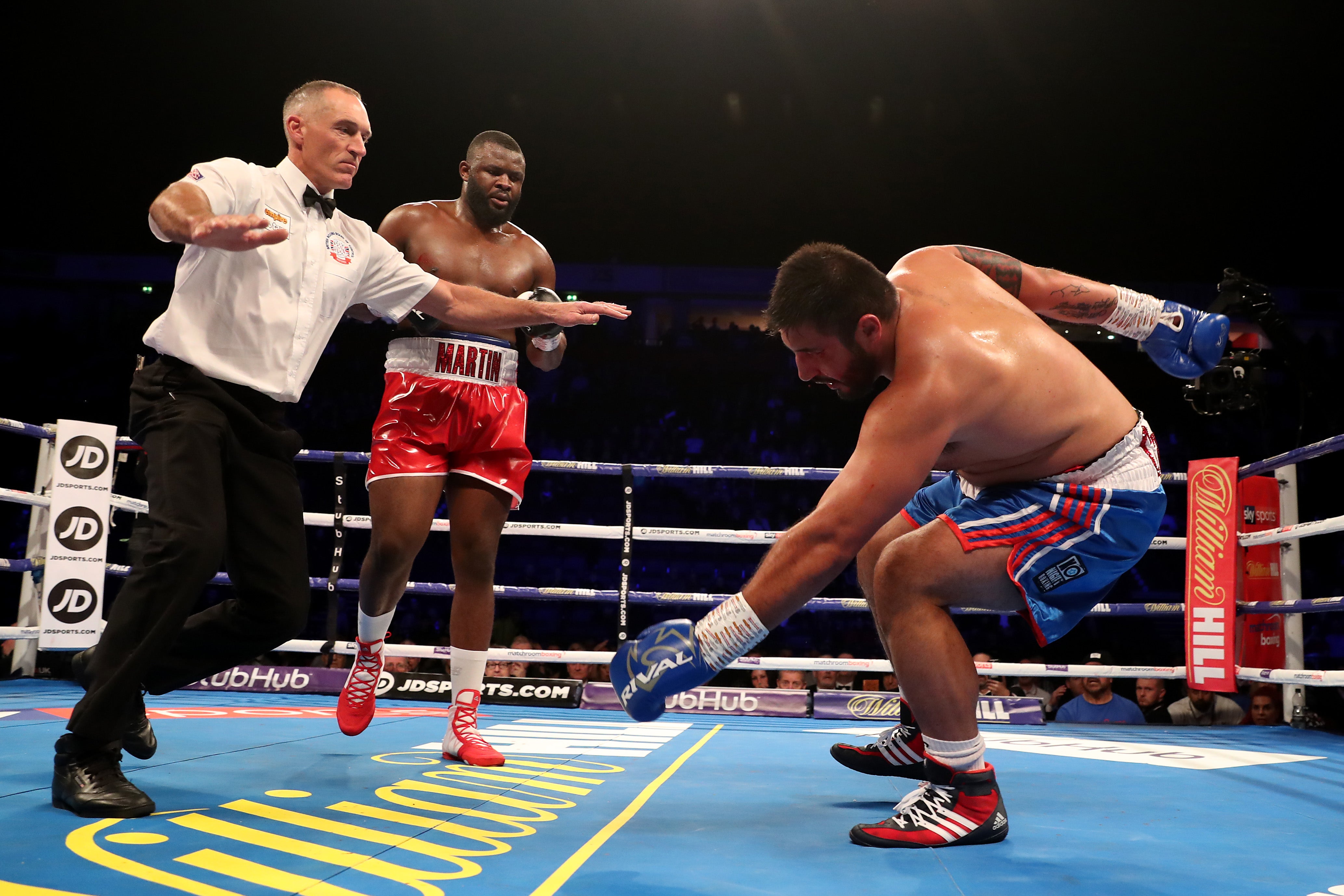 Bakole during a stoppage win against Rodney Hernandez
The pair have been helping one another ahead of Saturday's crossover event in Riyadh, where Fury boxes ex-UFC champion Ngannou and where the Briton is contracted to fight Usyk next. Bakole, however, has mixed feelings on both of Fury's impending fights.
"Boxing is a business now," he says matter-of-factly. "If you're watching the top 10, Tyson hasn't fought everyone. He fought some good guys, he beat Deontay Wilder, but to pick Ngannou from MMA… I was not happy with that. But it is what it is. It's about money, now people don't care about boxing. I was happy to see him sign the contract to fight Usyk, because that's what we've been waiting for." Not, however, in the way that fans have been waiting. "We," meaning boxers, "want the belts, we want four champions; we can't just sit and get old with one man holding all the belts. The winner must give up some belts, so that we can fight each other."
23 December is one of the mooted dates for Fury vs Usyk, and Bakole trusts his sparring partner to be able to turn around in time, also backing the "Gypsy King" to make light work of Ngannou. "Tyson knows what he's doing. Maybe he'll stop Ngannou early, that's the only reason I can think why he signed the contract [to box Usyk]. He will not play with Ngannou, I don't see Ngannou surviving a round with Fury. Easy money, then go and work hard for Usyk, because it's a tough, 12-round fight."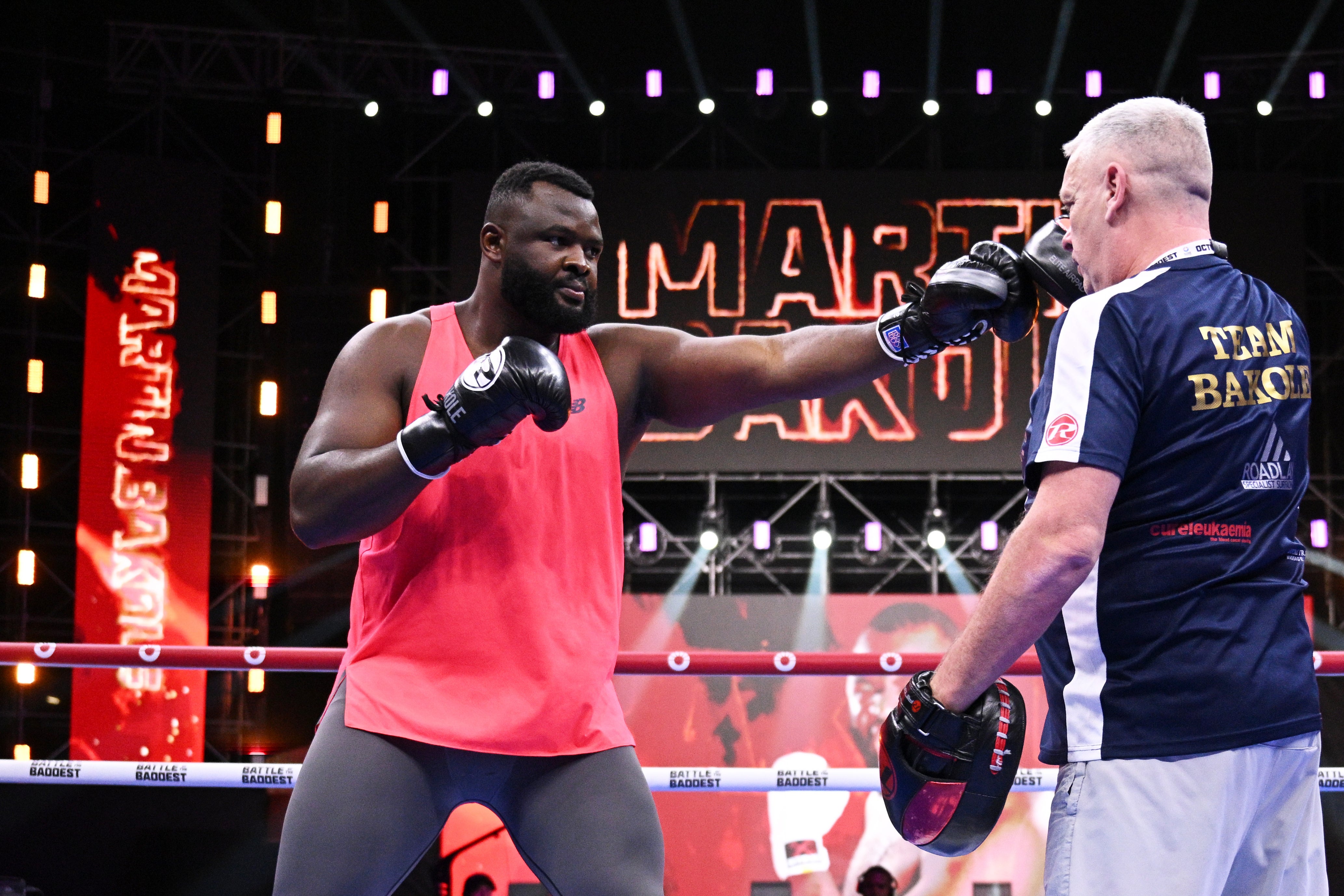 Bakole at his open workout ahead of his fight with Carlos Takam this weekend
Bakole will also be hoping that his money comes easy on Saturday. "I'll be giving everything," he says, "because Takam is coming to take my place. He's an old man," in boxing at least, at 42, "but he's tough and fit! So, everything is on the line for me. I don't think it'll go past five or six rounds. I'm going to stop him. It's a massive [turning point]. This is a big opportunity to get people making noise and saying, 'We want to see Martin against him, or him.'
"Once the fans start asking boxers to fight me, I don't think they'll be avoiding me. There will be money in it."
Until then, there is money in Saudi, there is money in Fury, and that is a perfect combination for Bakole's fight this weekend.
Source: Read Full Article