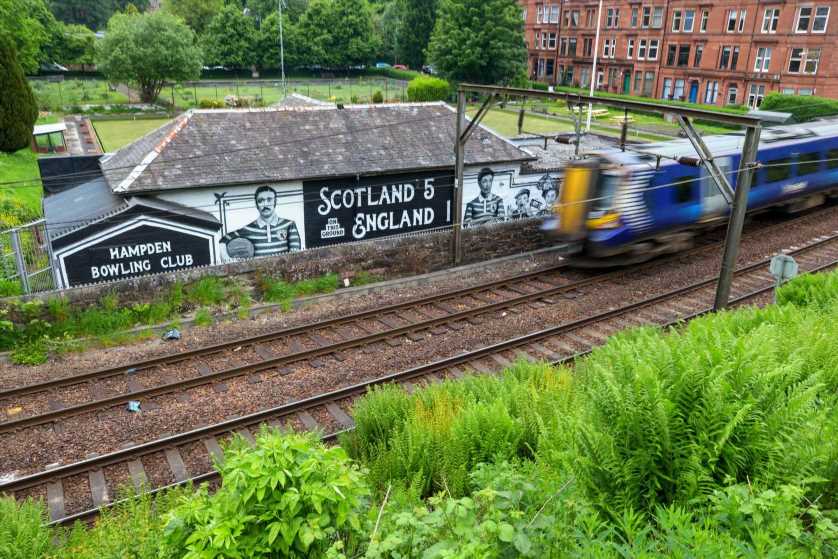 Inside world's first international stadium home to England drubbing that's now bowls club where train tracks run through | The Sun
September 12, 2023
THE first purpose-built football stadium is now a bowls club with train tracks running through it.
The stadium in the south of Glasgow was the original Hampden Park and is thought to have been the template for some of the world's most iconic football grounds.
However, it was at risk of being demolished forever in 2021 with the registered charity Hampden Bowling Club needing £150,000 to restore the pavilion.
Part of the pavilion's roof was filled with asbestos and was covered in tarpaulin which also protected the Victorian tiles.
Fortunately, Queen's Park stepped in with a late rescue plan to save the club's original home, which was opened in 1873.
The stadium was also the venue for the Scottish Professors' historic 5-1 thrashing of England in 1882.
READ MORE IN FOOTBALL
Iconic stadium unrecognisable following incredible £1BILLION renovation works
Get £20 in free bets when you stake £5 on football with Ladbrokes
The result has been commemorated by a 2019 mural on the back wall of the pavilion.
The faces of Scottish stars Charles Campbell and Andrew Watson are featured on the wall.
The mural faces away from the now bowls green and on to a set of train tracks.
The venue was the first international football stadium in the world.
Most read in Football
'HE LIES'
I could have DIED in attack by Man Utd star Antony, says latest 'abuse' accuser
BAD PHEL-ING
Man Utd stalwart lifts lid on 'TURMOIL' including Ronaldo 'frustration'
JUVE SHOCK
Bonucci 'to sue Juventus' after ugly transfer exit after 12 years at the club
Eng business
Southgate set to drop key England star for Scotland friendly
FREE BETS – BEST BETTING OFFERS AND BONUSES NEW CUSTOMERS
It was closed in 1883, as Queen's Park left the ground due to plans to build the Cathcart Branch of the Caledonian Railway.
Queen's Park moved to another ground that then became known as Hampden Park.
However, they only stayed at that location for 20 years before making another move.
The new and third Hampden Park became the new and current home of Queen's Park.
It hosted its first game in 1903 and became the home of the Scottish national team in 1906 after 102,000 people attended a match against England.
At the time the stadium was the biggest in the world until it was surpassed in 1950 by the Maracana in Brazil.
The new stadium lies just over half a mile away from the original ground.
In 2021, archaeologists found evidence of the original playing service that had been buried under the earth and grass.
They also found artifacts dropped by supporters such as beer bottles, juice bottles and clay pipes.

Source: Read Full Article