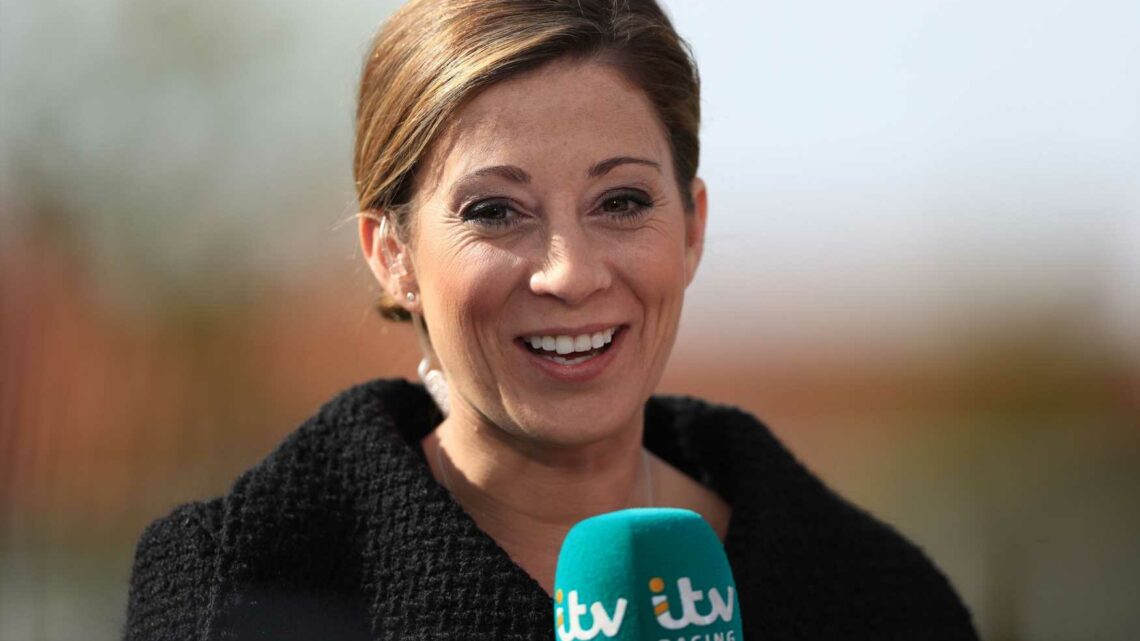 I had a deranged prison stalker send me drugs and threaten my nan – jockey Hayley Turner's nightmare ordeal | The Sun
August 29, 2023
TRAILBLAZING female jockey Hayley Turner has revealed how a stalker from prison sent her menacing letters and even drugs in the post as part of a terrifying campaign against her.
Turner, one of Britain's most successful riders, said the inmate even threatened her nan.
She was forced to go to police for help, who warned the convict to stop.
Turner, 40, revealed the shocking story as part of an interview on how she deals with being trolled.
She said she had once been labelled a 'dirty midget wh**e' and that the abuse was always worse after failing to win on a favourite.
But nothing compared to the letters she was sent from a prisoner.
Turner told safebettingsites.com: "Well before social media some guys used to write to me from Brixton prison.
"I don't know how the letters found their way to me because he just wrote 'Jockey Hayley Turner, Newmarket' but the Royal Mail did a great job of getting them to me.
"He used to write some pretty weird stuff and he actually sent me a spliff once, which was a bit random."
The letters turned particularly chilling when they made threats against one of Turner's loved ones.
Most read in Horse Racing
Bash the bookies with three big prices at Newbury and Worcester
My NAP has been knocking on the door and his time has come
Fairytale Nunthorpe was a joy to behold but York deserves another Group 1
Three picks to bash the bookies on Bank Holiday Monday
She added: "There were some threats against my nan and just lots of really crazy stuff.
"I actually ended up getting the police involved and he was warned to stop."
Turner has won more than £9.5million in her career and is closing in on 1,000 winners with 966 to her name.
She has 25 Group and Listed level victories, with some of her biggest including the Group 1 July Cup aboard David Simcock's Dream Ahead in 2011.
Despite all this she said she is still not immune to receiving a barrage of hate online.
Turner added: "In terms of social media, the worst abuse you get is when you get beaten while riding a favourite.
"One of my favourites was someone calling me a dirty midget wh**e!
"Sometimes you'll come in after a race and think oh I didn't give that a very good ride but you wonder what everyone else is thinking and people will have written 'what were you doing on that you moron?'.
"That's the polite version as well!
"I have a group chat with my sisters and my mum and dad and I just take a screenshot and send it to them and we just joke about it.
"I know when I've done something wrong in a race I don't need someone to tell me and I'll be the first to put my hands up.
Read More on The Sun
I'm a mum & my hack turns a kid's plane seat into a comfy bed
Future of Pizza Hut hangs in the balance as chain battles huge debt pile
"They haven't ridden the horse and they don't know much.
"It's probably some bloke eating a Pot Noodle with a can of cider sitting in their nana's living room abusing me! I don't care what they think."

Source: Read Full Article