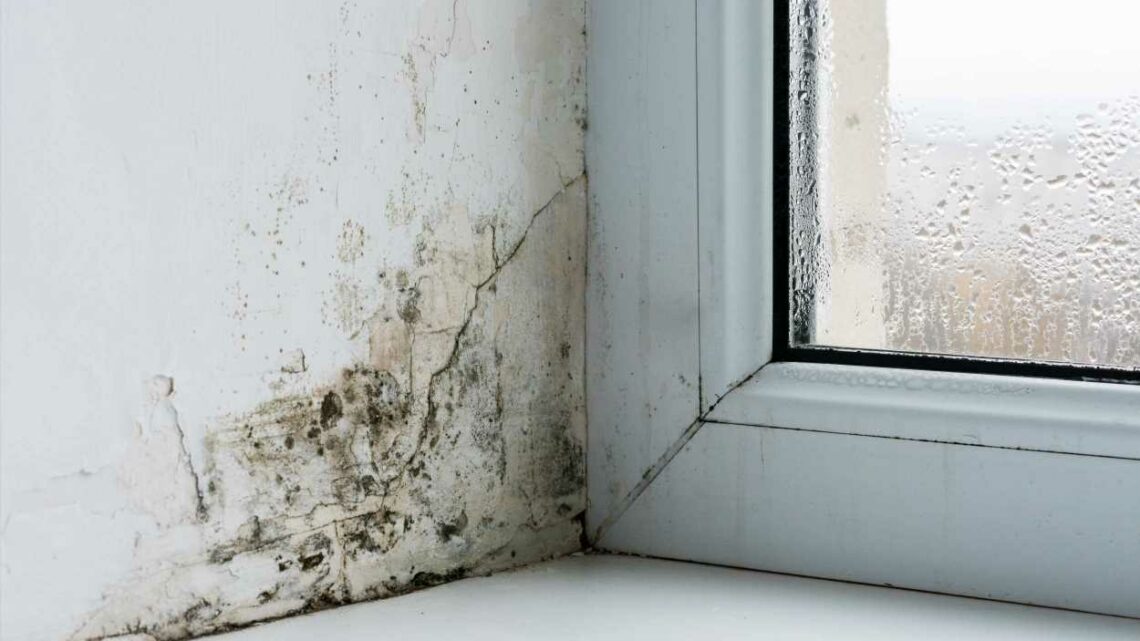 You've been using your heating wrong – mistakes causing mould and how to fix them including £4 gadget | The Sun
November 15, 2023
WINTER is coming which can bring with it mould and damp – and some heating mistakes could be making the problem worse.
Condensation, when warm air comes into contact with a cool window or other cold surface, can cause the issue in your home.
Leave the problem untreated and it can see you battling major health issues.
A number of mistakes when it comes to your heating could be making the problem worse too.
That's according to Winston Davis, director of Avenue Heating, who previously revealed to The Sun four errors anyone could make and how to rectify them.
Not turning your heating on
With the average household forking out £1,834 for gas and electric under the current Ofgem price cap, it might be tempting to turn your heating off completely.
Read more in Bills
ENERGY HACK
Shoppers are rushing to buy £2.50 gizmo that slashed £100 off energy bills
SWITCH UP
I'm a boiler engineer – the forgotten setting adding £108 to bills & how to fix
But do this and it can lead to damp and mould build-up, Winston said.
He said: "Some people have tried to brave it out and limit turning their heating on, while others have tried to leave it off completely.
"But apart from the obvious risk of a frozen pipe causing a flood in your home, there are other risks associated with not using your heating correctly."
Winston explained when the heating is turned off, it can lead to condensation collecting within walls.
Most read in Money
CHOC HORROR
Cadbury discontinues Christmas chocolate – but savvy shoppers find Costco dupe
ON THE SAUCE
Heinz launches new ketchup flavour and some say it's 'fundamentally wrong'
ACT FAST
Urgent warning for millions of Tesco shoppers to use Clubcard points or lose them
CRACKING DOWN
Brits on benefits will have their bank accounts checked every MONTH
Not only will this lead to heat escaping from your property, it can see damp and mould develop.
Once you've turned your heating on, you'll want to make sure it's over a certain temperature.
Winston warned anything below 15 degrees means you are at a real risk of damp and mould forming.
That said, you may want to have it on slightly higher.
The World Health Organisation suggests most healthy people should heat their homes to 18°C.
Meanwhile, the Energy Saving Trust recommends thermostats are set between 18°C and 21°C.
Failing to heat your home evenly
After you've set the right temperature, you'll want to make sure your home is being warmed evenly.
So make sure you aren't neglecting certain rooms just because you're not in there all day.
Winston said: "Turning your heating on for just an hour in the morning and two in the evening could be enough to keep damp and mould at bay.
"This, in turn, can help protect against the deterioration of your plaster, wooden window sills and doors."
Drying clothes on radiators
Many households are looking for alternatives to gas-guzzling appliances such as tumble dryers.
But while it may be tempting to whack any clothes on the radiator to dry your clothes, this can make any prexisting mould or damp issues worse.
Winston said: "This should be avoided if you can.
"If it's not possible to dry clothes outside, you're better off drying them in a bathroom, either with a window open or an extractor fan on intermittently, to clear the air.
"This is preferable, as this is the room best-designed to deal with moisture in the air."
Turning your heating on but not opening windows
It might seem logical that keeping doors and windows closed will keep moisture out, but this isn't the case.
So make sure your home is well-ventilated to avoid any build ups of damp or mould.
Winston said: "One person can contribute up to four pints of water to their home environment in one day just from normal everyday activities, such as cooking, cleaning or showering.
"You need to ensure there is always a way that the moisture created can escape."
You can do this by opening windows for at least 15 minutes every day so the fresh air can replace any built up moisture.
Ideally, you should do this twice a day, Winston advised, first thing in the morning and before you go to bed.
If you don't want to open windows, you could install "trickle vents" in your home, Winston added.
The nifty devices are usually fitted at the top of a window and can be opened to let fresh air in.
One major perk is that they circulate the air in your room without you losing too much heat from inside.
You can buy them for just a few pounds too – we spotted some on sale on the Amazon website for just £4.
Screwfix has some on sale for £5 too, while B&Q is selling some for £6.
You can usually add them to windows yourself as well by drilling holes through the frame and then screwing them in.
You could also opt for a "multi-vent heat recovery unit", which recycles stale and moist air with fresh air.
These are more on the expensive side, costing anywhere from a few hundred pounds to over £1,000.
Use energy-saving gadgets
It's also worth investing in a couple of other gadgets which can help to bust damp from your home.
Dehumidifiers can be snapped up from just £1 and will help remove any excess moisture from the air, and mean you don't have to rely on the heating as much.
Meanwhile, you can stop mould developing in your bathroom by using a heated towel rail.
We've seen one on sale at B&Q for just £25 while Screwfix has one for £45. They cost just pennies to run as well.
Read More on The Sun
TIME TO QUIT
Signs you're borderline alcoholic & tips to cut back as Adele admits struggle
CHOC HORROR
Cadbury discontinues Christmas chocolate – but savvy shoppers find Costco dupe
In other news, Lidl is selling a "must have" gadget that's the cheapest around to help dry washing without putting the heating on.
Plus, Homebase is selling a £5 plant that helps stop mould growing in your home.
You can also join our new Sun Money Facebook group to share stories and tips and engage with the consumer team and other group members.
Source: Read Full Article