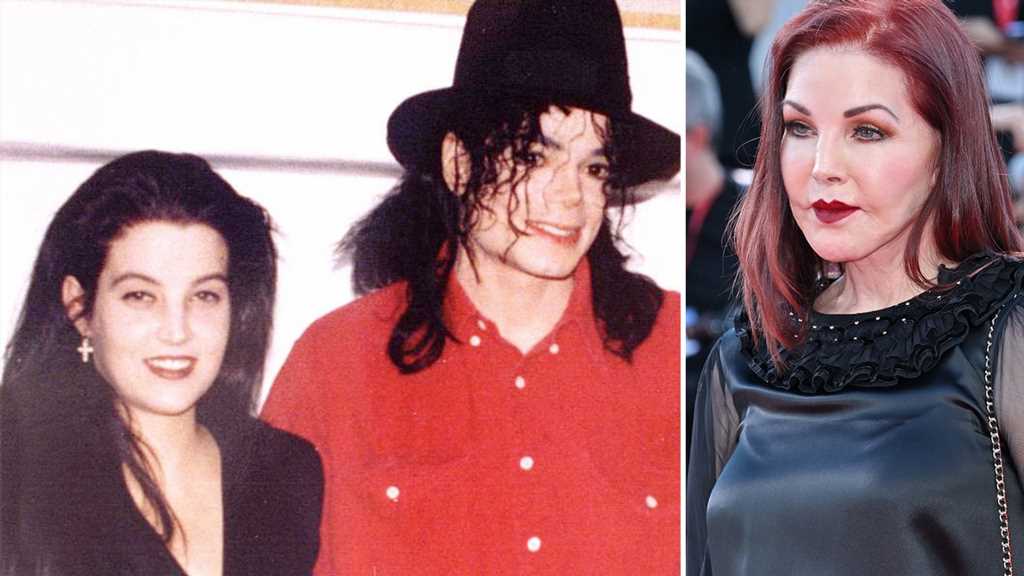 Priscilla Presley 'Concerned' Michael Jackson Only Married Lisa Marie Over Elvis 'Intrigue'
November 2, 2023
A controversial and unexpected union at the time, many fans never quite bought into the romance between Michael Jackson and Lisa Marie Presley, who were married from May 1994 to January 1996 and famously kissed on stage at the MTV Video Music Awards.
There was a lot of speculation and uncertainty about Michael Jackson's marriage to Lisa Marie Presley from the public and tabloid media, and it turns out Priscilla Presley had her reservations, too.
The wife of Elvis Presley admitted in a new interview that she wondered if his interest in Lisa Marie had more to do with his "intrigue" over Elvis than with her daughter.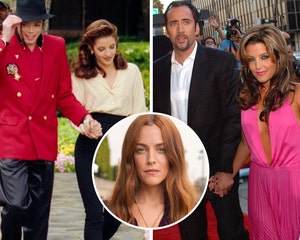 Riley Keough Reflects on Having Michael Jackson, Nicolas Cage as Stepfathers
Priscilla opened up with Piers Morgan on Talk TV, per The Daily Mail, about a conversation she and Lisa Marie had during their marriage about his constant absences.
"'Mom, I'm really concerned,'" Priscilla recalled Lisa Marie telling her. "'I never see him. He is always gone.'" According to Priscilla, her daughter told her that Jackson would disappear for days and she would have no idea where he was until he'd call three or four days later.
Like many outside of the family, Priscilla wondered if Jackson wasn't perhaps trading on the Presley name. For many cynics and tabloids at the time — the couple was married from May 1994 to January 1996 — this was seen as a possible way to distract from allegations of child molestation Jackson was facing.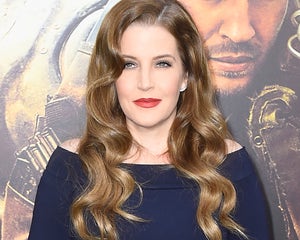 Celebrities Pay Tribute to Lisa Marie Presley, Dead at 54
"I always felt that Michael Jackson loved Elvis, or respected Elvis, so I always felt that having the name, associated with the name with his daughter, I was concerned," Priscilla admitted. While she admitted that she never "really got to know" Jackson, she thinks that was his main motivation for marrying her daughter.
She went so far as to say she wished they'd not married at all because she thought that for Jackson it was "because she was a Presley" more than, perhaps, actually being in love with Lisa Marie.
Lisa Marie and Michael first met when she was just seven years old. She was a huge Jackson 5 fan and her father took her backstage to meet. They reconnected many years later in 1992 when Lisa Marie was married to Danny Keogh and had two children with him.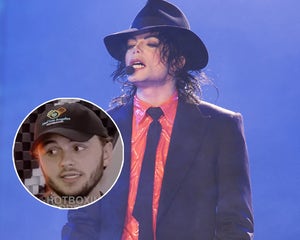 Prince Jackson Says Michael Jackson Talked To Him About 'Insecurity' Regarding His 'Physical Appearance'
She served as a support system for the King of Pop in 1993 when he was first accused of molesting 13-year-old Jordan Chandler. It was reportedly during one of those phone calls that Jackson asked if she would marry him. She said she would.
Her marriage to Keogh was already on the rocks, so she filed for divorce from him and she and Jackson eloped in the Dominican Republic. While the world doubted, the couple always maintained tha their love and marriage was genuine.
In an awkward moment on stage at the 1994 MTV Video Music Awards, the couple came out together holding hands and then kissed. By mid-1995, rumors of trouble in their marriage began to circulate. By December of that year, they'd separated, getting divorced just one month later.
Jackson passed away in 2009 at 50 years old of an accidental overdose. Lisa Marie died in January of this year at 54 of a small bowel obstruction caused by bariatric surgery.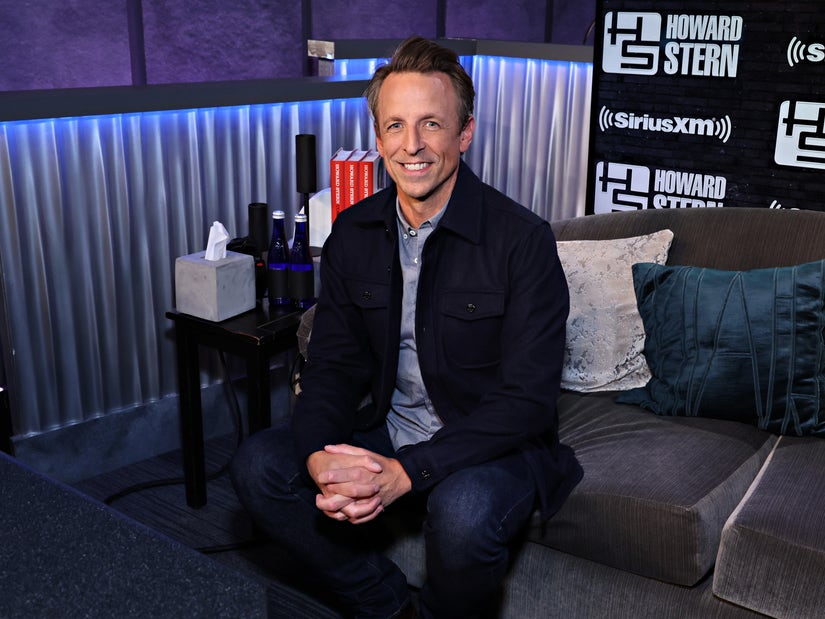 Source: Read Full Article