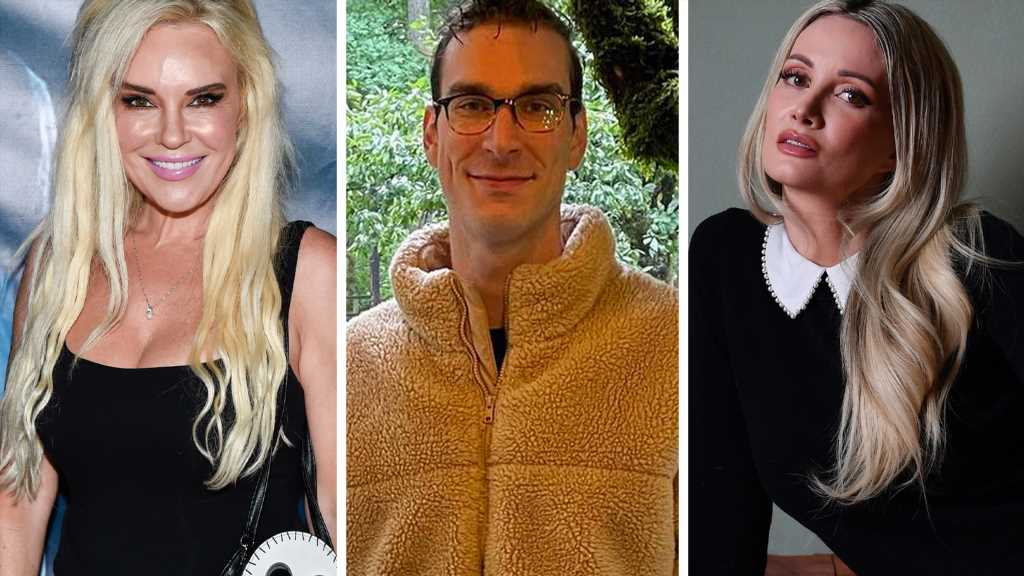 Hugh Hefner's Son Marston Talks to Holly Madison & Bridget Marquardt About Growing Up in Playboy Mansion
October 23, 2023
The son of the late Playboy publisher goes deep on his dad's girlfriends and life as a kid growing up in the Mansion — as well as his fondest memories with Holly, Bridget and Kendra
Hugh Hefner's son, Marston Hefner, is opening up about life at the Playboy Mansion.
In an interview with former playmates, Holly Madison and Bridget Marquardt, Marston discussed growing up at one of the world's most famous homes, being around his dad's girlfriends and more.
"The staff were really mean to me at a certain point," Marston told The Girls Next Door alums. "They were really f–ked up to me."
He continued, "It was kind of like, I was the son who was living off my father's success is my guess of what it was. Jealously, or they thought I was entitled. They felt like I really didn't belong."
While Marston, the 33-year-old son of Hefner and his second wife Kimberley Conrad, said throughout his childhood the staff were really nice to him, that changed as he became a teen and later a young adult.
"At that age, I did not feel welcome," Marston added, before sharing that there are some members of the staff he still considers family, however.
It was a dynamic Holly and Bridget experienced as well, telling Marston that there were some staff members who didn't care for them — one in particular that accused Holly of being an opportunist.
"This guy hated me and said I was the biggest stuck up b–h and I obviously have an agenda," Holly recalled.
While Holly said she wasn't sure what the staff said behind her back, Marston assured her that it was only kind things and thanked the pair for always being nice to him during their time living beside each other at the Los Angeles-area abode.
Bridget, meanwhile, relied on the staff for companionship when Holly was the main girlfriend, calling her friendship with those who worked at the mansion something she looked back on fondly.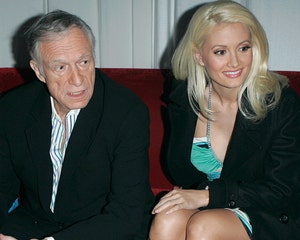 Holly Madison Explains Why Hugh Hefner 'Hated' Red Lipstick on Playmates
The trio also discussed the late Playboy publisher's quirks, including having to have the same dinner almost nightly — lamb chops made specifically by the mansion staff — with Marston speculating that it may have been a form of Obsessive Compulsive Disorder or Autism that led his father to be the way he was.
"He needed it, and would get angry if it wasn't there. If what he expected wasn't there. If the lambchops weren't there, he would get upset," Marston said. "That part of my father really makes me wonder. What is it that he needed that routine."
Holly shared, "I thought about maybe being on the spectrum or maybe OCD, or even just the way at a young age, his life exploded, maybe there's just certain things you hang onto that like, 'Wow, I have all this going on around me. Maybe I just need these touchstone things.'"
"I feel like it was a way to stay in control too, and that was very important to him," Bridget added.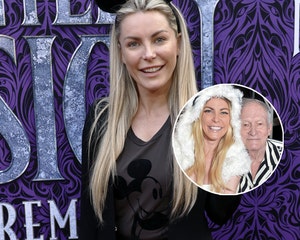 Crystal Hefner Recalls Life in Playboy Mansion, Reaction to Holly Madison's Book While Teasing Memoir
That theme of control was present throughout the mansion and with his relationships with his girlfriends, often setting curfews for them and dictating who they could and could not talk to within the mansion.
"Maybe just doing these little things made him feel like, 'I'm safe. My life is good. I have what I need," Marston offered.
As far as Marston's favorite moments in the mansion, that came on family nights, where he'd play chess with his dad on Tuesday's.
"It was a moment in our lives where he took like, a really special focus on me, and he was just really loving, really supportive," the artist and collector shared. "He would play chess with me every Tuesday for family night, and at some point I beat him. I think I beat him legitimately and he was so happy."
Marston continued, "The joy that he had instead of being like, 'You shouldn't of.' He was just really proud of me, and I think that moment of time was my favorite."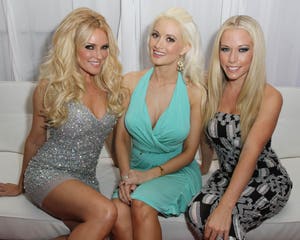 Holly Madison and Bridget Marquardt Detail Issues with Kendra's Book: 'It's Kind of F—ed Up'
As far as his feelings on the E! TV show that made Holly and Bridget famous, Marston sided with the duo, which on the series, also included former playmate, Kendra Wilkinson, about continuing to share their experiences at the mansion.
While they admitted they benefited from being on The Girls Next Door, the show was also a product of hard work and years poured into their relationship with Hough.
"As far as I'm concerned, yes, we wouldn't have been on the show if we weren't living with Hef," Bridget began. "But I feel like the bulk of the show was about us and we made the show popular."
She continued, "And we did put seven years of our life into that relationship and we put four years or however long it was, into that show, and we worked hard for all of that. So, it's equally ours too. You can say that we wouldn't have it without Hef, but we helped build it and we helped create it and it wouldn't have been what it was without us."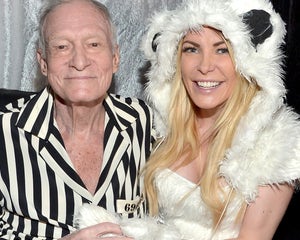 Crystal Hefner Recalls Group Sex at Playboy Mansion with Hef: 'It Was Embarrassing'
It was a sentiment Marston agreed with, adding, "You guys are the cultural icons — my dad is a cultural icon, but you guys are too. That was a huge part of that time period, that show."
All-in-all, Marston said there was a great number of his girlfriends that he loved, including Wilkinson, and recounted several touching memories with the girls, including going to look at Christmas lights as a group.
"We drove in the limo and we — God, that's such a special memory for me. And the gingerbread cookies. That makes me emotional," Marston said, choking back tears. "I love those memories so much."
"It felt like a family," he added.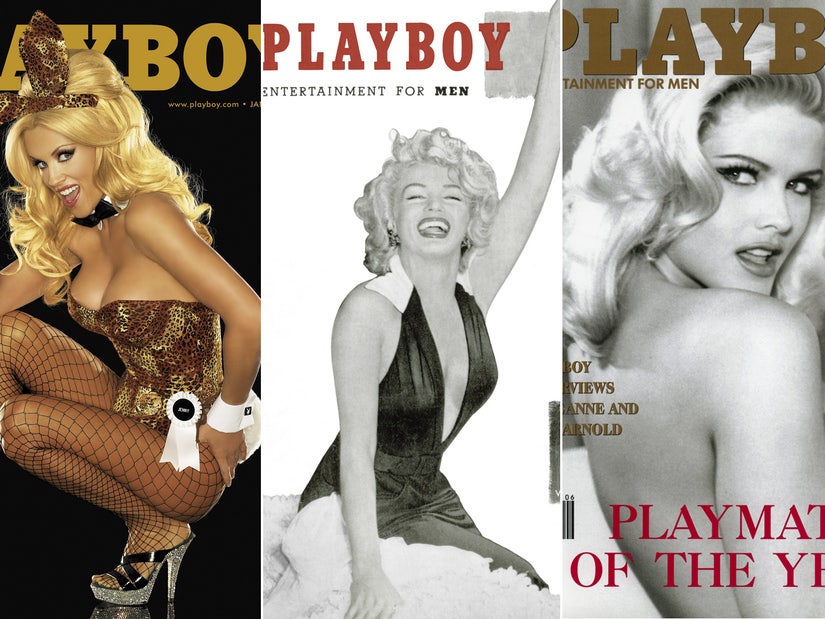 Source: Read Full Article