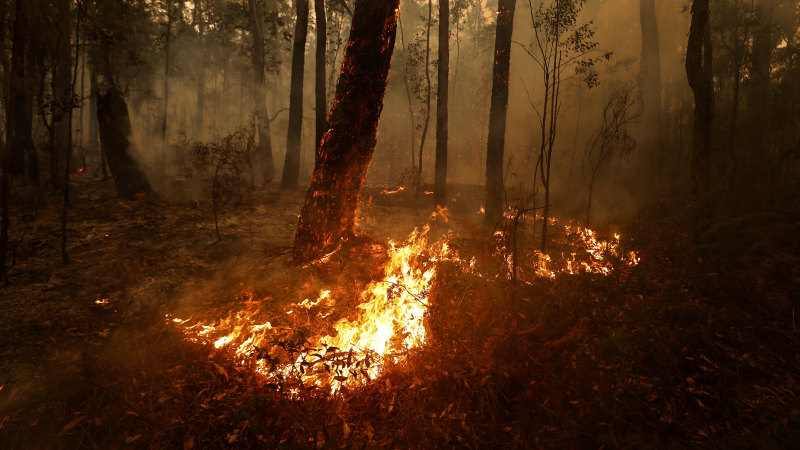 Global fossil fuel subsidies double as 2023 expected to be hottest in 100,000 years
October 24, 2023
Save articles for later
Add articles to your saved list and come back to them any time.
This year will probably be the hottest in the past 100,000 years as global climate scientists warn global temperatures have soared to such an extent that Earth has entered "uncharted territory".
Life on the planet is imperilled, says a group of 12 international scientists in a global stocktake on climate published today by the journal Bioscience that finds 20 of 35 identified planetary vital signs are at record extremes.
These record-breaking temperatures increase the likelihood that the world will reach 1.5C warming above the long-term temperature average as early as next year, meaning the world would fail to meet the central goal of the Paris Agreement.
"Unfortunately, time is up. We are seeing … an alarming and unprecedented succession of climate records are broken, causing profoundly distressing scenes of suffering to unfold," write the scientists including co-author Dr Thomas Newsome from the University of Sydney.
"We are entering an unfamiliar domain regarding our climate crisis – a situation no one has ever witnessed firsthand in the history of humanity," they find.
Among these record-breaking "vital signs" are that there have been 38 days so far this year with global average temperatures more than 1.5 degrees Celsius above pre-industrial levels.
University of Sydney climate scientist Dr Thomas Newsome says global trends continue in the wrong direction.Credit: James Brickwood
Fossil fuel subsidies roughly doubled between 2021 and 2022 globally, from $US531 billion to just over $US1 trillion, the researchers found.
Also this year, the Canadian wildfires released more than one gigaton of carbon dioxide emissions into the atmosphere (which is greater than the country's 2021 emissions), and the highest ever Earth surface temperature was recorded in July.
June, July, August, September and (very probably) October were the warmest respective months since records began. A strong El Nino is expected to persist until mid-2024 in most forecast models.
A few degrees of warming are incredibly significant – compared to a rise of 1.5C degree rise, a 2C degree increase means an additional 10 centimetres of sea level rise and an additional 420 million people exposed to frequent heatwaves.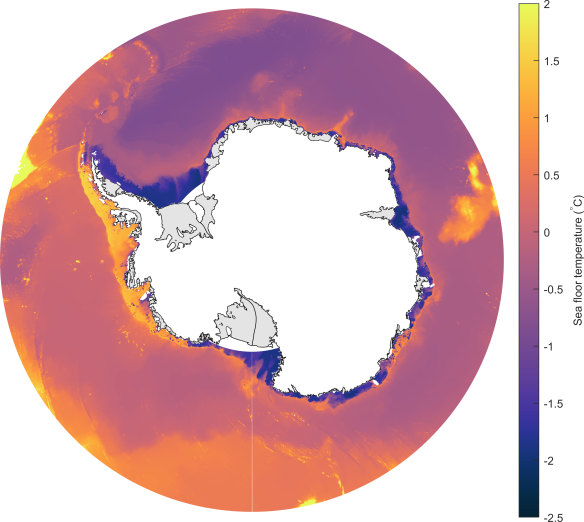 The graphic shows the water temperatures around the Antarctic. On the western side, the temperature at the sea floor is approaching 2 degrees, warm enough to melt the ice that is flowing on top of it. Sea temperatures on the eastern flank are colder.Credit: Dr Benjamin Davison/University of Leeds
The research is part of a yearly climate update, led by Oregon State University in the United States, which tracks global changes such as carbon emissions, ocean acidity, sea level rise and tree cover loss.
Newsome, from the University of Sydney, said that from a scientific point of view, it was worrying to see these trends heading in the wrong direction year after year.
"That's despite these similar warnings happening decades and decades ago," he said. "And we're seeing changes … at a greater rate. It's happening almost quicker than people predicted."
Scientists confirmed this week that accelerated ice melt in west Antarctica is probably inevitable for the rest of this century, no matter how many emissions are cut.
This has staggering implications for sea level rise, with the oceans expected to rise by five metres if the ice sheet of west Antarctica melts completely.
The scientists warned against despair, however, with lead author Dr Kaitlin Naughten from the British Antarctic Survey tweeting that she would hate for the public to read these findings and think "we should give up on climate action, we're all doomed anyway".
Under Paris Agreement scenarios, melting begins to flatten out towards the end of the century, Dr Naughten said.
"Very few people reading this will still be around after 2100, but that doesn't mean we don't have a responsibility to the generations alive then. We need to shift our focus to the longer term."
Newsome stressed that extreme weather and other climate changes were disproportionately being felt by the world's poorest people, who had contributed the least to climate change. "The wealthiest communities are causing the impacts and the poorest are feeling them the most," he said.
The public should be putting pressure on governments to shift to renewable energy production, Newsome said, emphasising that rapid change was needed and should remain a priority.
The group of scientists recommends phasing out fossil fuel subsidies, scaling up forest protection efforts and adopting international coal elimination and fossil fuel non-proliferation treaties.
Get to the heart of what's happening with climate change and the environment. Our fortnightly Environment newsletter brings you the news, the issues and the solutions. Sign up here.
Most Viewed in Environment
From our partners
Source: Read Full Article