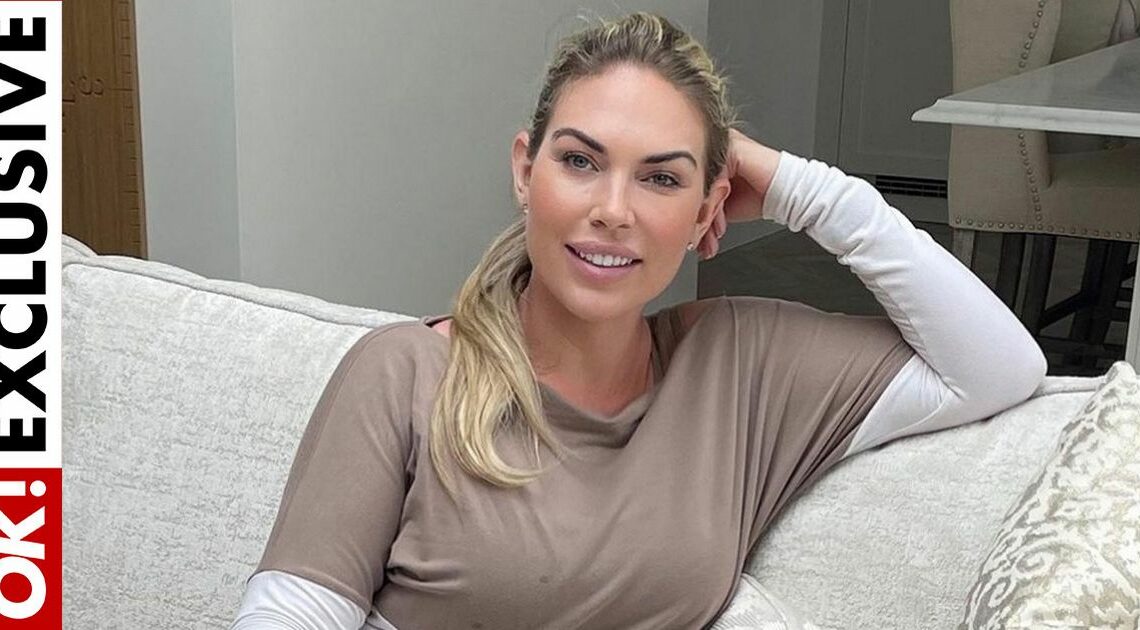 Frankie Essex: 'I've lost my spark and am really struggling after twins' birth'
October 26, 2023
Former TOWIE star Frankie Essex gave birth to her twins, whom she shares with boyfriend Luke Love, last May. She has since shared updates while settling into life with babies Logan and Luella.
In her exclusive column for OK! , Frankie has discussed a range of topics related to motherhood – from her first social outing with the twins and a blackout at her home when they were just a few days old, to "feeling more human again" as the babies dropped their dreaded 2am feed.
This week she opens up about how despite feeling like she was born to be a mum, she still finds herself struggling, and sometimes feels as though she's "lost her spark."
I had a bit of a breakdown recently
I was in bits the other day and just needed to have a proper sob. I just hadn't been feeling like myself and felt as though I've lost my spark, and was just crying about that and about missing my mum.
I don't think I've got depression but I've been thinking that I might have a bit of PTSD from losing my mum when I was so young. And when I feel sad it just takes me back to that time, and I can't really help it, it just happens.
Exercise has been helping
Luke's got his own gym at the bottom of the garden where he trains his clients, so I didn't really have an excuse not to go, when there's a gym in the garden and my partner is a personal trainer.
I was in there for about half an hour yesterday and 45 minutes a couple of days before and it's really helped my mood improve. The exercise just releases good endorphins.
Luke has been helping train me, but he told me 'we're not friends in the gym' and has been training my like he would a client. We've not had an argument in the gym yet though so it seems to be working.
I feel like I've lost some of my sexiness
Since becoming a mum I feel like I've lost some of my sexiness, so the gym has been helping me feel better about that too. Me and Luke used to train together back in the day, and I used to go to spin class four times a week, but obviously, that changed when I was pregnant.
And since having a slipped disc earlier this year I've been really worried about that happening again, so I've been working on strengthening my back. It's so scary that something like that can just happen, and I need to remain strong for the babies.
I've been feeling insecure about my caesarian scar
When doing the caesarian they didn't cut in a straight line so the scar's actually quite bad. I talked to another mum about this when we were in Portugal and told her about my scar not being straight and she said that before giving birth she'd been told that that can happen.
So when she had her caesarian her husband had asked the Doctor to make sure it was straight, but we'd never heard about this before.
And I already had a bit of a hangover about that area of my body from being bigger in the past, and now I'm even more conscious of it because of the scar. And obviously it's just a part of me now, but it just made me feel worse when I was already having a down day.
I've been training the twins so they won't be scared of Halloween
I've been preparing them with little witches and bits and bobs so they don't get scared, and the other day we went to a miniature railway which was a 'ghost train' for Halloween and they had so much fun there. And they both dressed up for it and it was just such a fun day out.
We also took them to a pumpkin patch which was just lovely, although very muddy. It had started raining loads the day before, Luke had to head out in the evening to get them some wellies.
I'm really looking forward to Christmas
We couldn't really have a proper Christmas last year as our home was pretty much a building site, we didn't have a kitchen sink or an oven, all we had was an air fryer. Looking back I have no idea how we did it, especially with two newborn babies.
It was really hard, especially with like the sterilising stuff and I remember I was washing bottles in the bath. It was really mentally hard last year and I'm really looking forward to this year because we're just so much more settled.
Although I have been a little bit worried about getting a Christmas tree and the twins pulling things off, but we've decided to just put the tree up a couple of weeks before and only decorate it with lights.
Source: Read Full Article