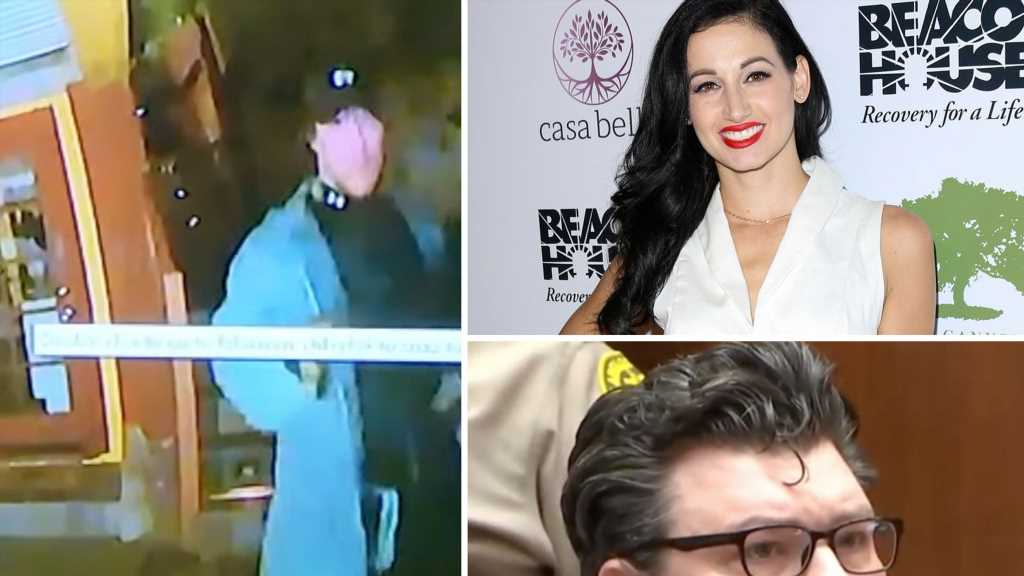 Amie Harwick's Suspected Killer Seen Tampering with Ring Cameras Before & After Alleged Murder
August 30, 2023
Prosecutors detail how Gareth Pursehouse allegedly killed the sex therapist and ex of Drew Carey during Day 1 of his trial, while the defense suggests she fell — and wasn't thrown — off her balcony.
The trial for Gareth Pursehouse — who stands accused of murdering Amie Harwick, a Hollywood sex therapist and ex-girlfriend of Drew Carey — has begun.
Dr. Harwick tragically died after she was allegedly thrown from her third-floor balcony on February 15, 2020. Pursehouse, who Harwick dated years prior, was later arrested and charged with one count each of murder and first-degree residential burglary with the special circumstance allegation of lying in wait.
He pled not guilty.
In court Tuesday, both the prosecution and defense laid out their arguments in their opening statements, giving the jury a look into the cases each of them will present going forward. The first two witnesses — a neighbor with Ring footage appearing to show Pursehouse before and after the alleged murder, as well as one of Harwick's colleagues — also took the stand.
Unable to render YouTube Video.
The prosecution went first, laying out how their case will allegedly show Pursehouse broke into Harwick's home on Valentine's Day "with a syringe loaded with a lethal dose of nicotine," before waiting "hours" for her to return to the house.
They believe Pursehouse then "attacked" and "strangled" her, before her screams woke up her roommate downstairs. Prosecutors believe he then "panicked" and threw Harwick over the third-story balcony, before fleeing the scene.
When he was arrested, he was covered in fresh cuts and bruises, while a syringe matching the brand as the one filled with nicotine at Harwick's was also discovered at his home (pictured below).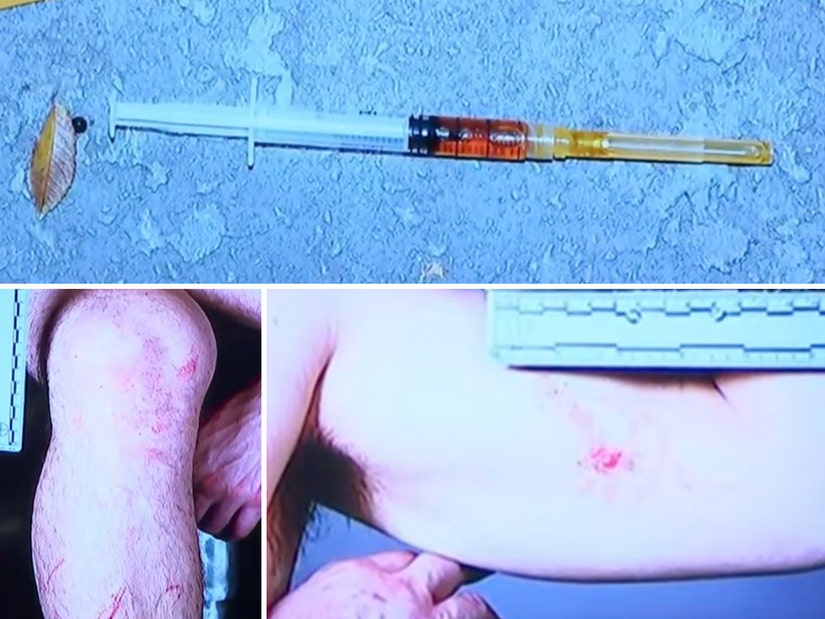 The prosecutor also delved into the former couple's history, saying the pair dated for about a year and a half 10 years ago. They explained she got a restraining order against him in 2012 and "cut off all contact" with the defendant in the years since, before they ran into each other at an event in January 2020, where Pursehouse was working as a photographer and Harwick was a guest. At the event, the two spoke, with her colleague and friend Dr. Hernando Chaves testifying he overheard Pursehouse telling Harwick, "You ruined my life, you bitch."
An email Harwick allegedly sent herself the same night of their interaction was also shown to the court, in which she wrote, "Today I felt very scared" after running into Pursehouse. She also wrote that he was "shaking violently" while speaking with her, adding that she felt the need to "neutralize" the situation by talking him down.
"I didn't think he was going to attack me in that moment, but this clearly [showed] me how obsessed he was. He told me that he thinks about me every day and every day he cries. He told me he lost his job when we broke up because he couldn't work. He told me that no matter what he did he couldn't stop obsessing over me. He told me that I was a cheater and a liar, because he thought we were still together when I believed that we were broken up," she continued. "He recited text messages that I had sent from this timeframe, about nine years ago, he recited the date, who they were [to] and exactly what was said Word for Word. I couldn't believe it, I was very scared. He said he wasn't able to move on … he said he thinks about me constantly."
"I'm pretty nervous that I'm more on his radar now," she added. "It terrifies me that he's been obsessed with me for nine years, thinks about me every day, can't move on, cries and throws tantrums in this way. He's [redacted] and focused on harming me."
Text messages between Harwick and Pursehouse were also shown during opening arguments, with the defendant messaging the victim after their interaction after finding her phone number online. Though he hoped to continue the conversation, she declined, saying the two could be "civil from a distance, respect each other and move forward with our own lives."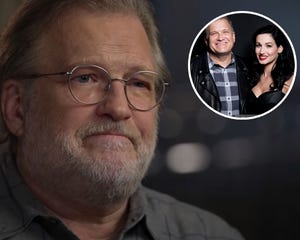 Drew Carey Reveals Last Text Message He Received from Ex Amie Harwick Before Her Murder
When it came time for the defense to give their opening remarks, Pursehouse's attorney said that running into Harwick at the event in January 2020 sent his client into "a deep, debilitating depression that he was not able to overcome."
"The evidence will show that running into her at that event sent him into a thick fog of depression and made him feel that the only way he could get relief from that pain was to go and talk to her," he continued, saying the "evidence will show he never intended on killing her."
The defense admitted that while Pursehouse's actions were responsible for her death, they argued against first degree murder.
"He broke into her home. Had he not been there, she wouldn't have died that night. That is not in dispute," he said. "He set a chain of actions into motion that led to her death. The evidence will show he never intended on killing her."
Addressing the nicotine syringe, while the defense said that, yes, "one reasonable inference" is that Pursehouse intended to kill Harwick with the deadly dose — they also said another "reasonable inference" is that he brought it with the intent to "kill himself."
The defense also said they have an expert witness who will testify one possible scenario for Harwick's death was that she ran to the balcony and attempted to lower herself from it to get away from Pursehouse, but was "unsuccessful" and fell — casting doubt on the prosecution saying she was thrown.
Unable to render YouTube Video.
The first witness called by the prosecution was Harwick's neighbor, whose Ring cameras they said captured Pursehouse using their yard to go to and from the site of the alleged murder.
On the stand, the neighbor testified that her landlord first reached out to her asking if her security cameras "caught anything" on the night of Harwick's death. She said her cameras had been triggered four different times, sending the footage to police.
The first videos showed a man going through her property a little after 8:50pm, blocking two of the cameras with his hands as he walked past them. She said she didn't recognize the man in the footage and never gave anyone permission to be on her property or tamper with the cameras.
A fourth clip, from hours later at 1:11am also showed someone running away from the property — minutes after Harwick's roommate woke to her screams.
Unable to render YouTube Video.
Dr. Hernando Chaves also testified on Tuesday, recalling the interaction between Harwick and Pursehouse at the event in January.
He recalled the defendant appearing "hostile and angry and elevated" after allegedly calling his ex a "bitch." He also said that after the event, Harwick told Chaves about "her fear and her being afraid" of Purshouse — adding, "She told me that she was scared, that she had long felt fear regarding this ex."
He said the two then discussed a "safety plan" for Harwick going forward, revealing they spoke about having someone come change or reinforce the locks on her doors and windows. They also discussed her getting mace, pepper spray, a taser and possibly even a gun to protect herself from Pursehouse, he said.
The trial is ongoing.
Source: Read Full Article