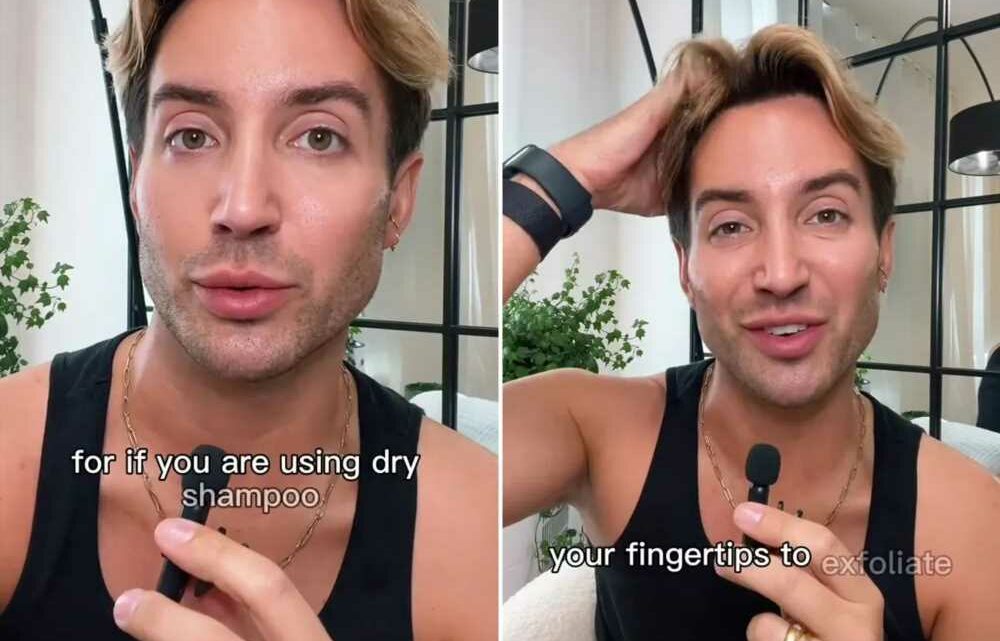 I'm a hair expert and you're using dry shampoo wrong, it could be causing hair loss – here's what you need to do instead | The Sun
September 6, 2023
A HAIR expert has revealed how you should be using dry shampoo if you don't want your hair to fall out. 
And no, before you ask, dry shampoo is not a replacement for regular shampoo.
Tom Smith shared the correct way in a TikTok video online.
He said: "Can dry shampoo make your hair fall out? Let's talk about it."
The hairstylist said he is often asked the question by his clients. 
It turns out dry shampoo on its own won't cause your hair to fall out, but there is a right and wrong way to use it. 
He said: "Dry shampoo probably by itself isn't gonna cause hair loss."
"But there are some things that you need to watch out for if you are using dry shampoo dry shampoo is a really clever product."
Tom explained the use of dry shampoo is more about creating the illusion of clean hair then actually cleaning your hair.
He said: "It goes in with particles into your scalp to absorb the oil and dirt to make your hair look clean."
Most read in Fabulous
MYSTIC MEG
This is a day for journeys of all kinds – into the future and the past
CLEAN MACHINE
Cleaning pro reveals five tricks to get your home spotless in just an hour
COUS LOVE
I found out my husband is my cousin people can't believe we're still together
MEGA NIGHT
Meghan Markle cosies up to celeb pals at Beyonce concert without Harry
"Even if it doesn't necessarily feel clean and the way that's working is through those little particles that get stuck in your hair."
"Most people spray dry shampoo into the roots and leave it in there."
FABULOUS FIVER: SPEND £5 AND GET A £25 WELCOME BONUS
The hairstylist explained dry shampoo only becomes bad for you hair if you are not properly washing your hair in between uses. 
Tom said: "You need a healthy scalp to grow healthy hair and your scalp can get congested and that can block hair follicles from growing proper hair."
This is because like other products, dry shampoo will sit on your scalp until your hair is properly cleaned.
He said: "The dry shampoo particles are small so if you're not shampooing your hair properly when you do wash your hair there's a chance that you could be getting a nasty build up on your skin which could be causing problems with your hair follicles."
"You can easily use dry shampoo without the fear of hair loss. Just make sure that when you do wash your hair you're really using your fingertips to exfoliate your scalp."
Tom helpful broke down how often you should be shampooing your hair whilst using dry shampoo. 
Read More on The Sun
Full list of Wilko stores closing revealed – is one near you shutting for good?
Holly Willoughby breaks silence on This Morning's crushing loss at NTAs
He said: "I wouldn't typically recommend going any longer than one week between proper shampoos."
Make sure you used a good clarifying shampoo to dig up all that product when your washing your hair
Source: Read Full Article