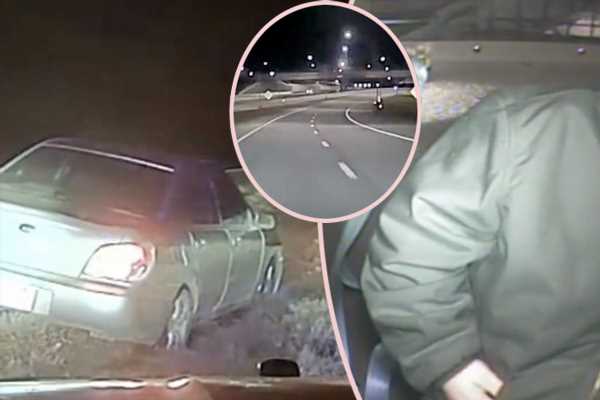 This Drunk Driver Called 911 On HIMSELF?!
September 6, 2023
A Nebraska man is having to face the music after calling the cops on a reckless driver — who turned out to be himself??
In a viral video shared by the Lancaster County Sheriff's Office, a concerned citizen dialed 911 after almost getting run "off the road" by a car driving "on the wrong side" of the high-speed lane — except the story doesn't end how you think!
In the footage, which was captured in March of this year and released late last month, a dispatcher probed for information about where the scary occurrence took place, and luckily the driver was able to offer a pretty precise location. But when officers located the vehicle in question, they were confused about what exactly just went down.
After pulling over the driver, the first responder asked, "Do you know why I stopped you?" to which the driver admitted:
"Yeah, because I was on the wrong side of the road."
Officers reportedly tested the driver's blood alcohol level, which was TWICE the legal limit, so they threw him in the back of their patrol car… and that's when they came to the wild realization: in the footage, you can hear the officer asking, "Were you the one that called in?" to which the driver responded, "Yep."
OMG! So he was SO drunk he thought someone was driving on the wrong side of the road, but it was really HIM? We guess from his perspective EVERYONE ELSE was on the wrong side! The driver adds:
"Yeah, because I thought somebody was on the wrong side of the f**king road."
The officer hits back, "Turned out it was you," before the incarcerated driver adds, "Yep, like a dumb f**k."
That's WILD. Luckily, there were no injuries — besides the driver's damaged ego. Though something tells us he'll forget about the whole thing. Watch the full video (below):
Thoughts, Perezcious readers? Let us know in the comments down below!
Source: Read Full Article