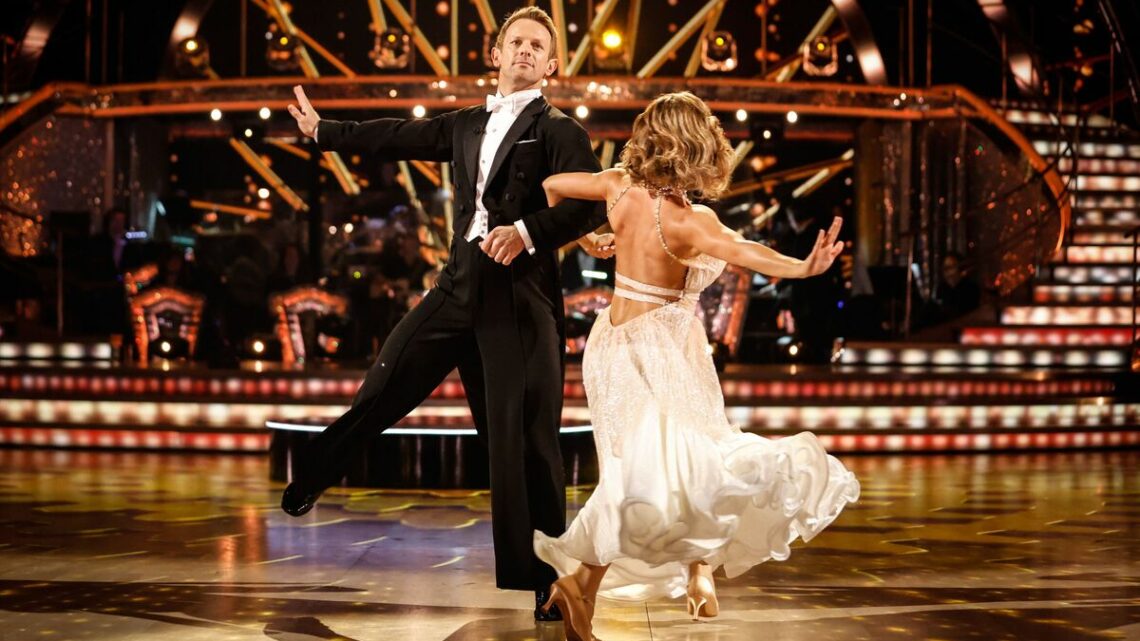 Strictly's Jody Cundy explains continuous struggle which leaves Jowita in pain
September 30, 2023
Strictly's Jody Cundy admits he has 'no confidence'
Strictly Come Dancing hopeful Jody Cundy has addressed his recurring mishap he keeps making with professional dance partner Jowita Przystał.
The 44-year-old explained how he sometimes misses the floor with his prosthetic leg and steps on Jowita's foot instead, which causes her pain.
During an appearance on BBC Breakfast this week, the pair said the mishap happened in rehearsals and seemingly during the first live show too.
Jowita spilled: "Sometimes things happen and he steps on me.
"And, it's absolutely fine because my face goes like this (grimacing look). He asks me 'Are you ok?' and I just nod."
Read More… Carol Vorderman unveils glamorous transformation in skintight dress for event
Jody chimed in: "I'm like, 'my foot felt different then, was it you that I stood on?'"
He went on to explain that with his prosthetic leg, he can tell when he's touching the floor, but that "it's a different sensation" when it's something else.
"My foot," Jowita chimed in, laughing, as she went on to confirm the pressure hurt more than his other foot.
Last Saturday, the duo performed a Quickstep to I'm Sitting on Top of the World by Bobby Darin.
At the end of the routine, Jody admitted he forgot a little bit, although the judges didn't seem to notice.
Don't Miss…
Laura Hamilton wows in gym gear ahead of challenge away from A Place In The Sun[PICTURED]
Laurence Fox 'worried' for family as he faces 'imminent GB News axe'[LATEST]
Kate Moss goes braless and Daniel Craig debuts new hair as they support Clooneys[CLOONEY FOUNDATION]
We use your sign-up to provide content in ways you've consented to and to improve our understanding of you. This may include adverts from us and 3rd parties based on our understanding. You can unsubscribe at any time. More info
Apart from a few comments about his moves, hard to please judge Craig Revel Horwood said the routine "pretty amazing".
Motsi Mabuse went on to encourage him to be more confident and "enjoy" himself more while on the dance floor.
Head judge Shirley Ballas said Jody's frame was "the best so far" but also echoed Motsi's words.
After the judges' verdicts, the dancing duo were scored 21 out of 40 points, which put them 11th on the leaderboard.
Their first performance comes after the professional dancer revealed she was nervous about her new partnership and spilled on her plan to get Jody far in the competition.
Speaking at the launch show, she added she had "a lot of ideas" to bring out his best ability.
The dancer made her debut on the show with celebrity partner Hamza Yassin last year and they went on to lift the Glitterball trophy.
This week, Jody and Jowita are performing the Paso Doble to Thunderstruck by AC/DC.
Strictly Come Dancing airs Saturday from 6:20pm on BBC One, with the results show airing Sunday from 7:15pm on BBC One.
Source: Read Full Article