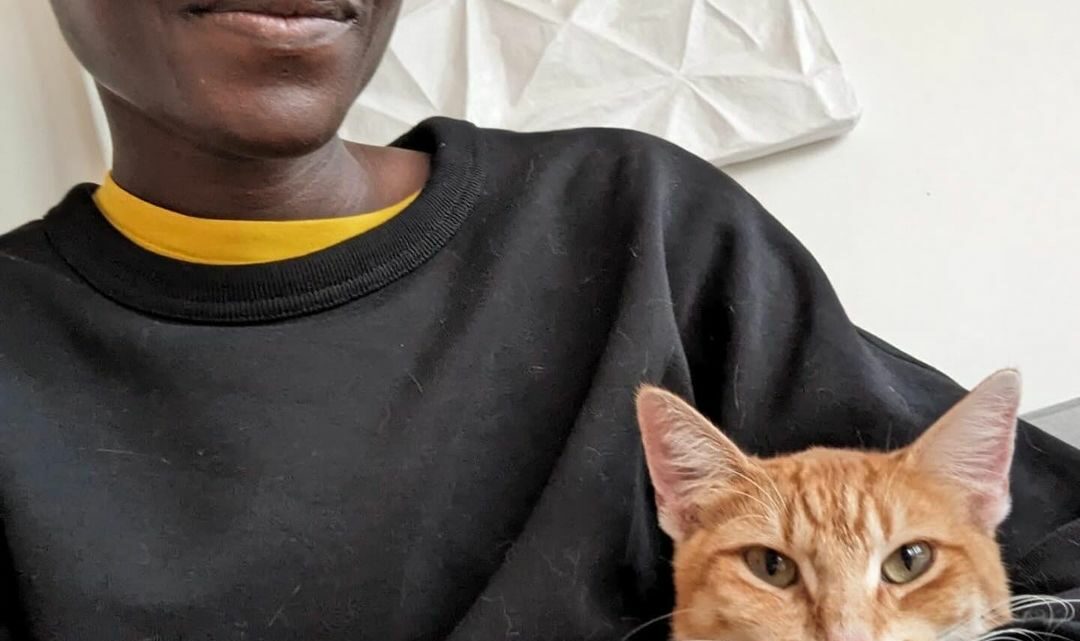 Lupita Nyong'o adopted a big orange tomcat to help her through a breakup
October 30, 2023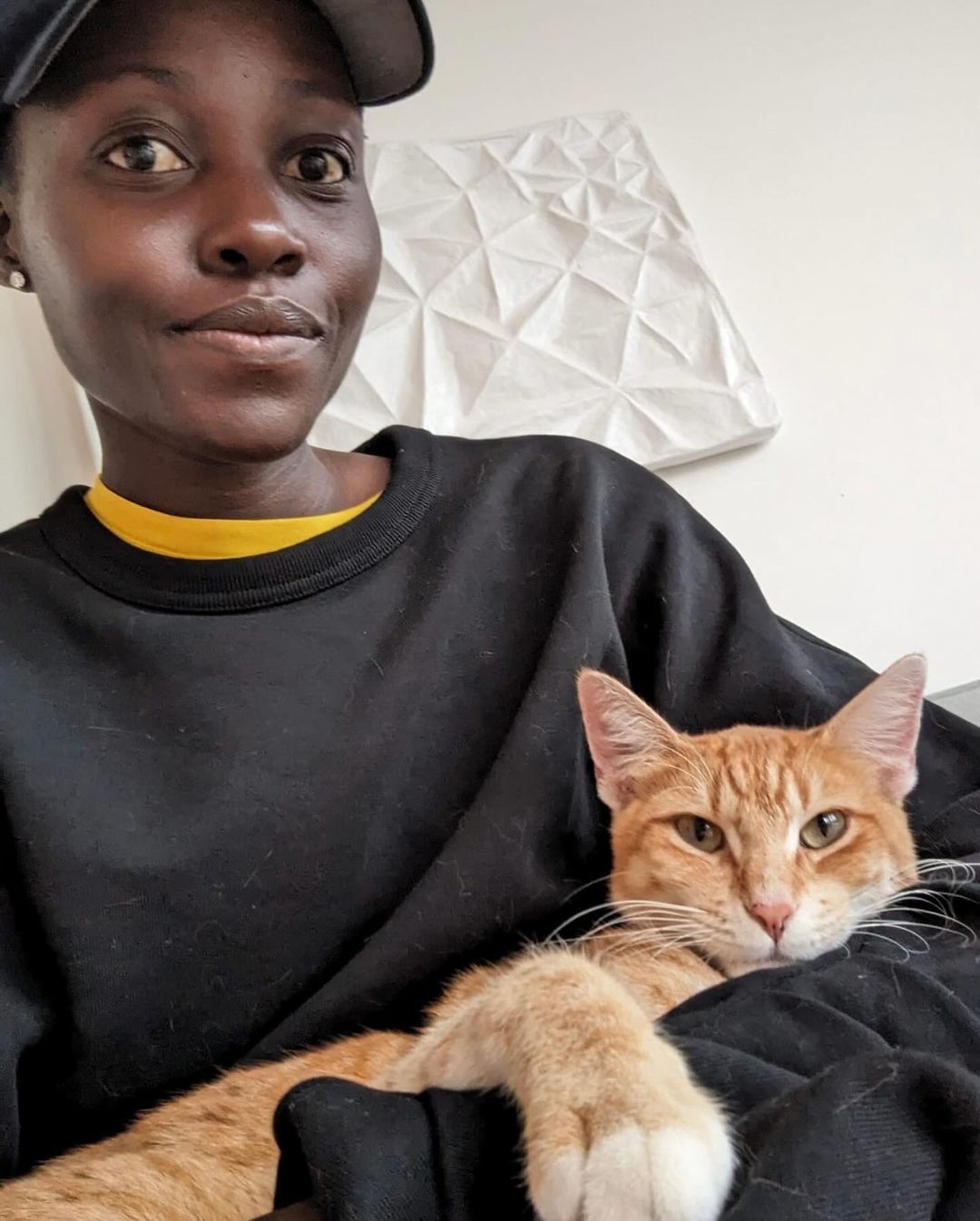 Lupita Nyong'o broke up with Selema Masekela at some point pretty recently, like it probably happened in early October from the sound of it. Lupita announced the split in a weird way – she went to a Janelle Monae concert with a group of friends (including Joshua Jackson) and then posted a somewhat cryptic message on her Instagram about her "season of heartbreak" because of a love "suddenly and devastatingly extinguished by deception." Selema really fumbled the bag and broke Lupita's heart in a huge way. Her mom came to stay with her and now Lupita has adopted a big orange tomcat to help her get over her heartbreak. I cannot get over this. Lupita posted this message with photos of her new cat, Yoto.
Introducing my new companion, Yoyo!

I have historically been afraid of cats, but when my life was altered instantly recently, a little voice whispered to me that it was time to embrace change and new possibilities. So, a dear friend (shoutout Palmer Hefferan!) held my hand through the process and took me to visit my first animal shelters. I fostered Yoyo from Best Friends Adoption Center, and 3 days into it, I knew I could not give him up.

What I have learned about him already:
• He LOVES company
• He LOVES his food
• He is extremely careful and rarely drops things
• He is very picky about his wand toys
• He only drinks running water
• The bugs in the house don't stand a chance
• He can't be trusted around supplements!

I never understood people whose phones were full of photos and videos of their pets – now I am one of those people! It may look like I saved Yoyo, but really, Yoyo is saving me. #YOYOYYO #Caturday

And shoutout to the fantastic staff at @bestfriendsanimalsociety for being so warm, helpful and patient with me!
[From Lupita's IG]
Speaking as someone who currently lives with a big orange tomcat, Yoyo is going to drive Lupita crazy and she'll love every minute of it. Soon she'll be a regular poster on the "One Orange Braincell" Reddit thread. Soon she'll be awoken in the middle of the night by Yoyo deciding to sleep on her face. Soon she'll be following Jorts's orange exploits and wondering if all orange kitties are sweet-potato idiots. Anyway, I'm actually worried about Lupita – she's really going through it and she looks like she's lost weight too. I hope Yoyo looks after her.
https://www.instagram.com/p/Cy8stSOutR_/
Photos courtesy of Backgrid, Cover Images, Instagram.
Source: Read Full Article