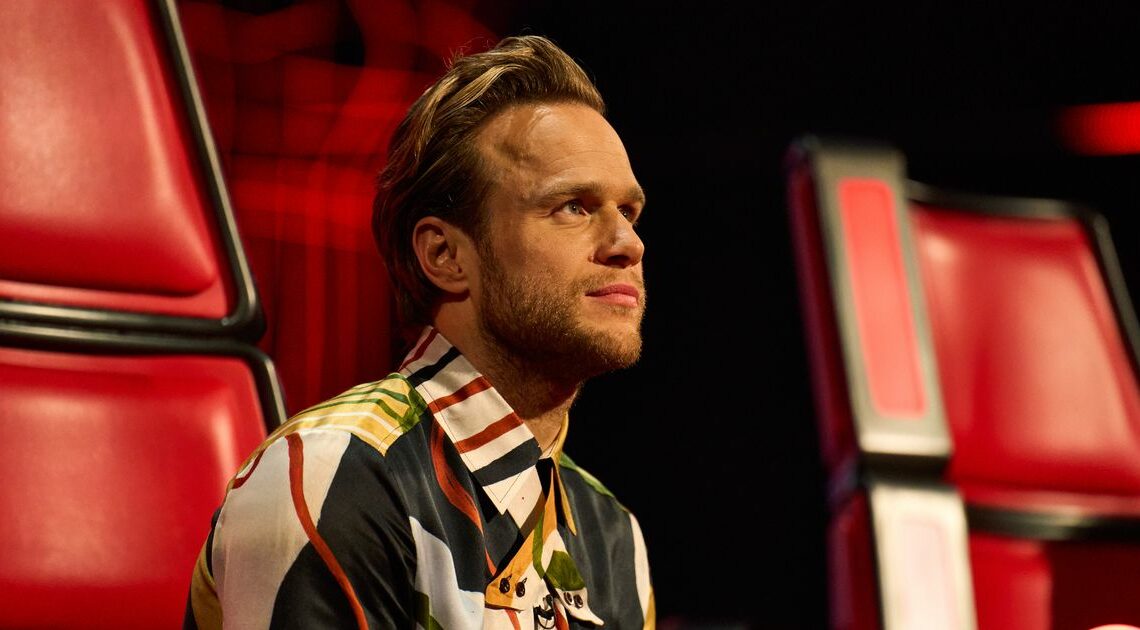 ITV The Voice's Olly Murs emotional over heartbreaking connection to contestant
November 15, 2023
Olly Murs was moved to tears by a contestant's performance during an episode of ITV's The Voice UK.
Sheridan, a vocal and confidence coach, sang Billie Eilish's Listen Before I Go, a song that is essentially a suicide note.
Judge Olly, 39, who had lost a "good friend" to suicide, turned his chair for Sheridan and said: "I hadn't heard that song before so when the line you said 'tell your friends that I love them' it just hit me and I got quite emotional actually. I just went with my feeling in my heart."
Sheridan, the contestant, shared his experience working for a suicide helpline and how it influenced his coaching style. He explained: "I got very used to working with vulnerable people so I now can't separate coaching people to sing from helping them remove their mask and be openly vulnerable."
A very emotional Olly, who was comforted by fellow judge Anne Marie, said: "It is really mad how on this show we just meet strangers as coaches and just hearing you speak I didn't even know that song was about suicide and obviously I lost a good friend to suicide.
"It is mad actually that you've walked into my life. Although I'm supposed to be coaching you, I think you will be coaching me."
Whilst Olly didn't specifically name the friend he lost to suicide, it's likely that he was talking about his good friend Caroline Flack.
Caroline, who presented Love Island solo as well as a season of X Factor with Olly, tragically died by suicide in 2020, aged 40.
Olly was left devastated, and he's often spoken publicly about the grief he continues to feel at losing Caroline so unexpectedly.
Earlier this year, he appeared on an episode of Shopping with Keith Lemon where he described his former X Factor co-host and friend as "a fantastic presenter" and "a natural on TV" as he admitted to still struggling to accept that she's no longer here.
Speaking to Keith, who also saw Caroline as a close friend, Olly said: "I used to watch her on Bo' Selecta! with you.
"I remember seeing Caz on there, and I remember watching her on I'm A Celebrity when she did the second show."
"I still can't accept she's not here," he added.
Keith, real name Leigh Francis, admitted his coping mechanism is to say the late star is "on holiday".
* This article was crafted with the help of an AI engine, which speeds up OK!'s editorial research and applies it to article templates created by journalists in our newsrooms. An OK! editor reviewed this content before it was published. You can report any errors to [email protected]
Source: Read Full Article