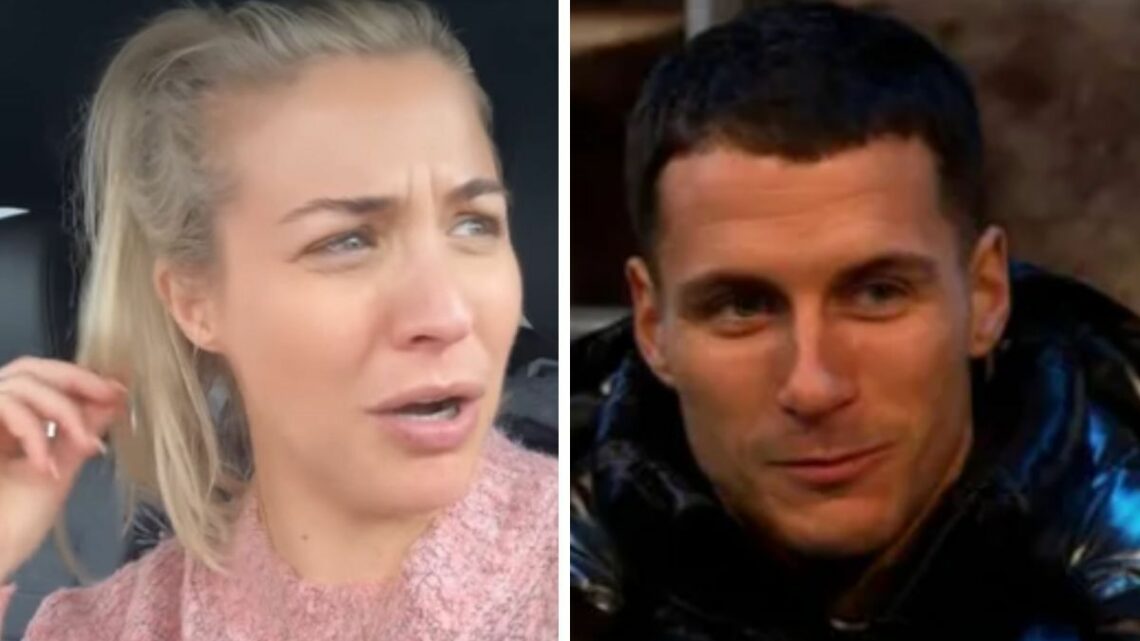 Gorka Marquez 'begged' Gemma Atkinson to wait for tennis to finish before birth
November 2, 2023
Gemma Atkinson was double trouble for Gorka Marquez when she went into labour with their son Thiago at the worst possible moment for the sport-loving star.
The Strictly Come Dancing pro-dancer ended up "begging" her to slow down and hold back on giving birth until the Wimbledon final he was avidly watching drew to a close.
It wasn't the first time that the 38-year-old had begun her contractions during a tennis match, either, as the same thing happened four years earlier when their daughter Mia was born.
The pair revealed all about the awkward moment on an episode of Gemma's podcast The Overshare, titled My Other Half Was THAT Useless During My Labour!
"This is a thing with Thiago. My waters broke again on the Wimbledon final day. And it was Alcaraz and Djokovic," she chuckled.
READ NOW: BBC star Victoria Coren Mitchell, 51, announces baby arrival with famous husband[LATEST]
Gorka, who shares his Spanish nationality with former world number one Alcaraz, was cringing.
"I said, 'Please don't go into labour now – let me at least watch the final!'" he joked.
"He genuinely did say that," Gemma confirmed, before revealing she'd been alone upstairs when her waters broke, perching on all fours and trying to mask her pain as her partner watched the game.
"I wanted to try and stay at home for as long as possible this time. I don't know if it was a fear of the hospital or what, but I just thought, until I can no longer tolerate the contractions, I will be at home," she explained.
Don't miss…
Roman Kemp fears he won't be working 'for much longer' after upsetting diagnosis[INSIGHT]
Coleen Nolan says kids were 'confused' about relationship with Tinder boyfriend[LATEST]
Linda Nolan 'trying not to panic' as family news is like 'punch in the stomach'[HEALTH]
Advert-free experience without interruptions.
Rocket-fast speedy loading pages.
Exclusive & Unlimited access to all our content.
Meanwhile, she could hear Gorka yelling "Vamos, vamos!" from downstairs as he scoffed tortilla chips, seemingly oblivious to what was going on.
After the game finished, he told her: "Okay, now you can have the baby!"
By that point, Gemma admitted she could scarcely "hold a conversation" as the contractions became closer and closer together – and eventually the pair went to hospital.
"I wouldn't say Gorka has been useless in labour. It's been quite frustrating [though]," she exclaimed.
"[That's] only been because my waters have broken each time when you could have been watching tennis!"
During the podcast, the Hits Radio UK star also chatted to other parents who had an awkward experience with their other halves during the birthing process.
The preview for the episode reads: "Prepare to be astonished at just how rubbish some birth partners can be! However bad you may have had it, ask yourself how you'd feel if your other half went for a round of golf whilst you were in labour! There's also an appearance from Gorka Marquez, who between tip runs chats about his performance during Gemma's labours."
Gemma's podcast The Overshare is now available to listen to on all major platforms.
Source: Read Full Article