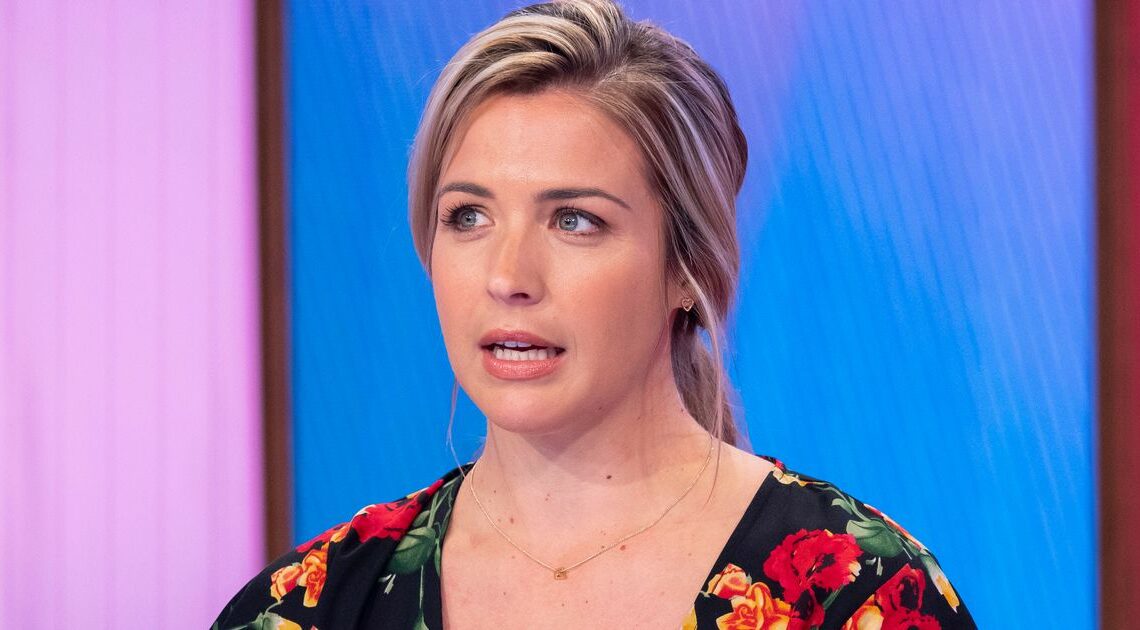 Gemma Atkinson snaps back at 'judgement' as she stops breastfeeding five weeks after birth
September 13, 2023
Gemma Atkinson has hit back at people judging her for her decision to stop breastfeeding her baby son Thiago, five weeks after welcoming him into the world.
The 38 year old former Hollyoaks star, who also shares four year old daughter Mia with pro dancer fiancé Gorka Marquez. took to Instagram stories to reply to a fan who had asked her why she had decided to stop.
Gemma explained that breastfeeding was "exhausting" as she said it would be "less stressful" to feed little Thiago from the bottle as Gorka is often away in London, where he is training for the next season of Strictly Come Dancing.
Replying to the fan comment, which she screenshot an added to her Instagram stories, Gemma wrote: "Asked this a lot too which I get . I personally only wanted to do 5wks BF.
"That's what I did with Mia so I set myself that target. I was fortunate enough to be able to express a lot so he ended up having about 6wks."
She continued: "My choice to stop was because it was exhausting on my own.
"My boobs & back were quite sore and knowing I had school coming up for Mia and knowing Gorka would be away in London I knew it would be easier & less stressful on the bottle and I've always said that's how feeding should be.
"I enjoyed feeding them both and having the 5 wks with them both, but I'm enjoying this time too. Esp the bit where I know there's other ppl can step in and feed him."
Gemma added: "I know there's a lot of judgment on mothers who bottle feed. There shouldn't be, but there is.
"My thoughts are "fed is best" and as long as the mum and baby are happy, that's what matters."
Gemma gave birth to Thiago in July, and she announced the news via her Instagram stories as she wrote a message to her fans.
It read: "Little man is here! He arrived safe and sound and he's utterly wonderful. Mia is already the mother hen we expected her to be". The star continued: "We're all home together soaking up this lovely little bubble before Gorks has to leave for Strictly rehearsals next week."
Signing off, she sweetly added: "Thank you for all the lovely well wishes. Our family is complete".
Gemma and Gorka fell in love on BBC's Strictly Come Dancing back in 2017, despite not being paired together.
They confirmed their romance on Valentine's Day 2018, with Gemma sharing a sweet beach snap of the pair together. "Here's to many more kid. Happy Valentines Day Gorka Marquez," she gushed.
Follow OK! on Threads here: https://www.threads.net/@ok_mag
Source: Read Full Article