This Day in History: Nov. 9
November 12, 2020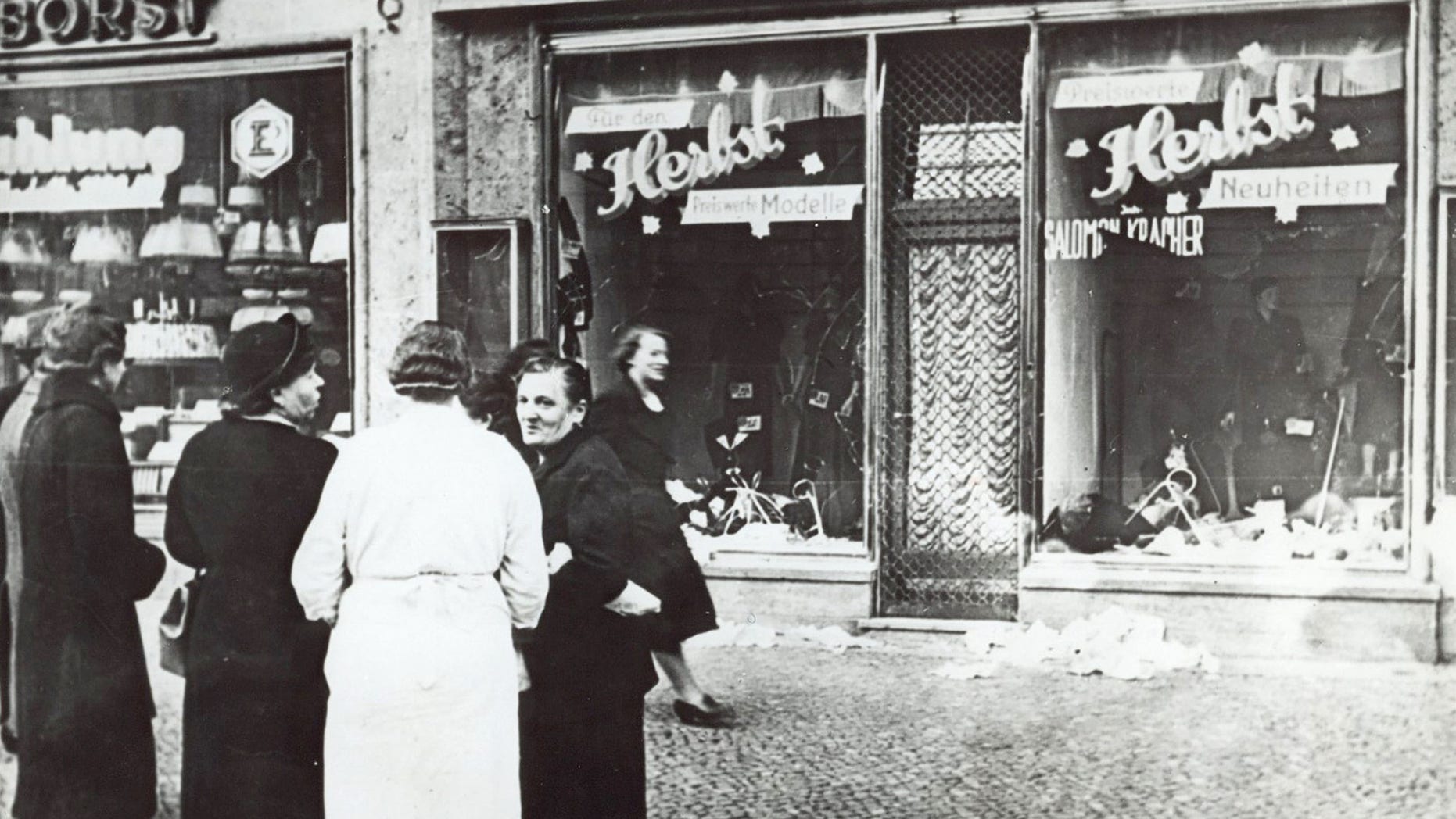 A group of people stand outside a Jewish-owned shop in an unnamed German town in November 1938, after the Kristallnacht, when Nazis thugs burned and plundered hundreds of Jewish homes, shops and synagogues across the country.  (AP Photos)
On this day, Nov. 9 …
1938: Nazis loot and burn synagogues as well as Jewish-owned stores and houses in Germany and Austria in a pogrom, or deliberate persecution that became known as "Kristallnacht."
Also on this day
1620: The passengers and crew of the Mayflower sight Cape Cod.
1961: U.S. Air Force Maj. Robert M. White becomes the first pilot to fly an X-15 rocket plane at six times the speed of sound.
1961: The Beatles' future manager, Brian Epstein, first sees the group perform at The Cavern Club in Liverpool, England.
1965: The great Northeast blackout begins as a series of power failures lasting up to 13 1/2 hours leave 30 million people in seven states and part of Canada without electricity.
1967: A Saturn V rocket carrying an unmanned Apollo spacecraft blasts off from Cape Kennedy on a successful test flight.
1970: Former French President Charles de Gaulle dies at age 79.
1976: The U.N. General Assembly approves resolutions condemning apartheid in South Africa, including one characterizing the white-ruled government as "illegitimate."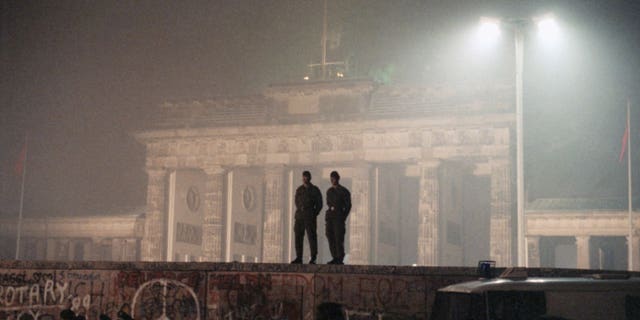 1989: Communist East Germany threw open its borders, allowing citizens to travel freely to the West; joyous Germans dance atop the Berlin Wall.
2000: George W. Bush's lead over Al Gore in all-or-nothing Florida slip beneath 300 votes in a suspense-filled recount, as Democrats challenge the presidential election in the courts, claiming "an injustice unparalleled in our history."
2007: President Gen. Pervez Musharraf of Pakistan place opposition leader Benazir Bhutto under house arrest for a day and round up thousands of her supporters to block a mass rally against his emergency rule.
2017: During a visit to Beijing, President Trump criticizes what he called a "very one-sided and unfair" trade relationship between the U.S. and China, but says he doesn't blame China for having taken advantage of the U.S.
2017: The Washington Post quotes an Alabama woman as saying that Republican Senate candidate Roy Moore of Alabama had sexual contact with her when she was 14 and he was a 32-year-old assistant district attorney; three other women tell the Post that Moore had approached them when they were between the ages of 16 and 18 and he was in his early 30s.
2017: Actor John Hillerman, best known for his supporting role as Higgins on the TV series "Magnum, P.I.," dies at the age of 84 at his home in Houston.
Source: Read Full Article