There Is Still No Justice in the Breonna Taylor Case — Here's What You Can Do Next
September 24, 2020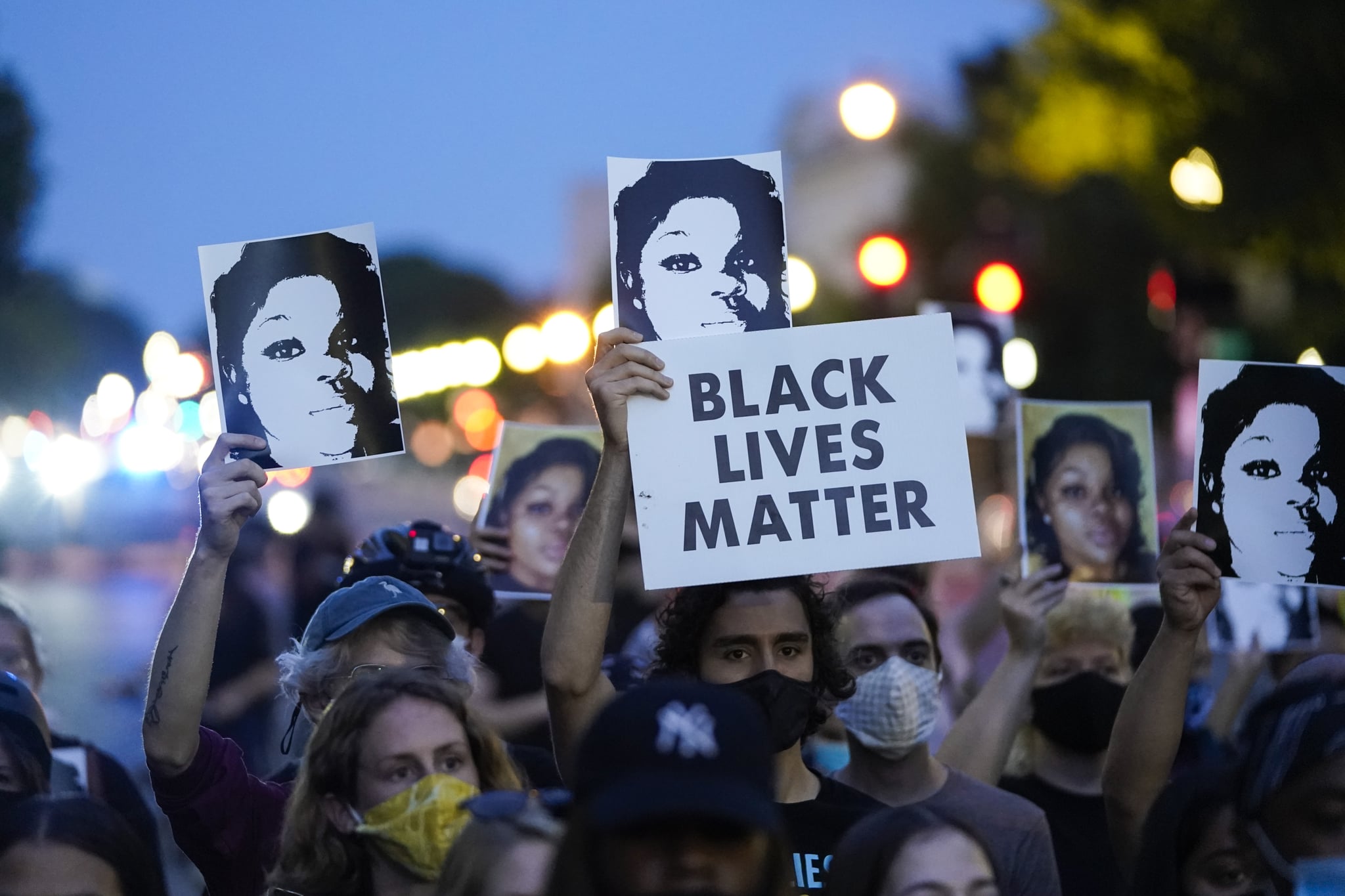 On March 13, 26-year-old Breonna Taylor was shot and killed by three Louisville, KY, police officers who forcibly entered her home to execute an unannounced drug raid, despite the fact that their main suspect was already in custody. After months of demanding justice for Taylor, on Sept. 23, a Kentucky grand jury announced in a gut-wrenching decision that only officer Brett Hankison would be charged, with no charges filed in relation to Taylor's killing.
Hankison was indicted on just three counts of wanton endangerment in the first degree, a Class D felony, while the other two officers involved, Jonathan Mattingly and Myles Cosgrove, have been cleared of any criminal charges. As a result, the unjust and offensive decision has sparked demonstrations in Louisville and across the nation demanding proper justice for Taylor. While we continue to fight in Taylor's name and against white supremacy, here are some actionable steps you can take.
Support protesters on the ground
Following the grand jury's decision, protesters immediately started gathering in Louisville, criticizing the insufficient indictment. To support the brave demonstrators, donate to national and local bail funds to help those who may be arrested for protesting and cannot afford bail.
If you're able, consider donating to the Louisville Community Bail Fund, organized by Black Lives Matter Louisville, to help bail out and provide postrelease aid for demonstrators simply exercising their constitutional rights.
Pay reparations
In addition to financially supporting protesters, you can also donate and pay reparations to Black communities in Louisville in need of resources to heal and survive during this time.
Healing for Louisville, a fund organized by BLM activist Chanelle Helm, provides direction for Reparations Roundtable, an ally group dedicated to antiracism work. BLM Louisville has also built a fund to support Stand Up Sundays, a community dedicated to combating violence against Black people through education and training. You can also aid the Eviction Prevention Fund started in collaboration with Reparations Roundtable and Kentucky-based organizers, which protects BIPOC and those of marginalized genders at risk of losing their housing.
Amplify the demands made by BLM Louisville
During an emergency panel hosted by BLM Louisville on Wednesday night in response to the grand jury decision, the community presented a list of demands. Circulate and amplify these demands in your own communities, whether in person or on social media, to continue the fight for justice. Here are BLM Louisville's demands ahead:
Call to divest from the police and invest in communities
Invest/Divest Louisville provides actionable steps to push your local governments to divest from the police, particularly in Louisville. While defunding or divesting from the police might sound radical or confusing to some, it is simply asking to revise and reallocate local budgets to invest in services like housing, education, jobs, and public health that better serve the larger community.
For instance, according to the site, over 38 percent of Louisville Metro Government's recommended 2020-2021 budget is dedicated to funding the police, in addition to more than 11 percent toward corrections. In comparison, only seven percent is planned for health services. Invest/Divest Louisville lays out helpful actions, including contacting Mayor Fischer and council representatives to demand for commitment to new budgets, state laws to ensure police officers are punished for abusing power, and the repeal of the Blue Lives Matter Law.
Source: Read Full Article