Sheriffs demand DHS notify them if illegal immigrants are moved to their counties
February 23, 2022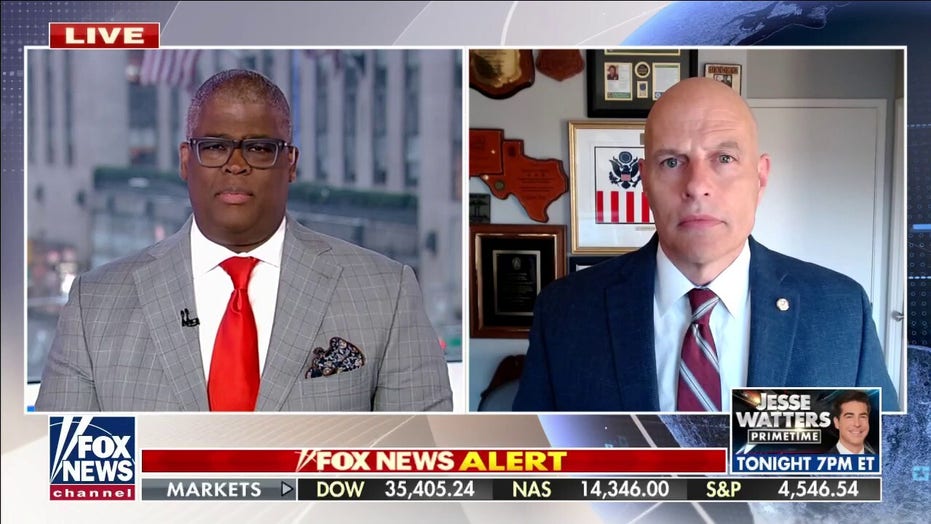 Rhetoric around immigration enforcement is backwards: Vitiello
Former acting ICE director Ron Vitiello says the administration's policies are encouraging people to illegally cross the southern border.
Sheriffs across the country are demanding the Department of Homeland Security notify them when illegal immigrants are sent to their counties.
"You're sending them to any county in this country, they need to notify the sheriff of that county who's arriving," Sheriff Thomas Hodgson of Bristol County in Massachusetts told the Washington Times. "We have a right to know that. If they're shipping terrorists into our neighborhood, we have a right to know that. Drug dealers, smugglers — we have a right to know that."
The demands come after reports have surfaced showing migrants getting flown and bused into suburban areas of the country, including Westchester, New York. About 2,000 children flew into the Westchester airport from June to late October, NBC New York reported in the fall.
ICE and Customs and Border Protection released more than 62,000 migrants into the U.S. in January alone. While about two million migrants overall came across the Mexico-U.S. border in 2021.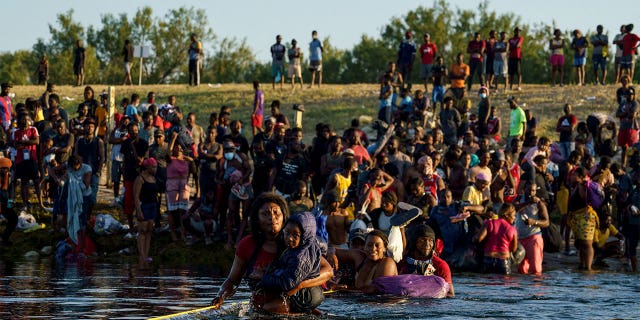 TOPSHOT – Haitian migrants continue to cross across the US-Mexico border on the Rio Grande as seen from Ciudad Acuna, Coahuila state, Mexico on September 20, 2021. – Migrant families sent back to Haiti by the United States after attempting to enter the country from Mexico are angry at their treatment and fearful of returning back home to a life punctuated by gang violence. The deportation of Haitian migrants had been temporarily suspended by Washington after a devastating earthquake hit the Caribbean nation last month.But in recent days, more than 15,000 Haitians crossed into the country from Mexico and found themselves stranded for days in Texas under a bridge spanning the Rio Grande river, blocked from moving onwards. (Photo by PAUL RATJE / AFP) (Photo by PAUL RATJE/AFP via Getty Images)
(Photo by PAUL RATJE/AFP via Getty Images)
"It would give us an opportunity to know who's coming, and it would also give us the opportunity to not necessarily track, but if we haven't seen this person, we should then be able to notify the people [who] are sending that data out," said Sheriff Troy Wellman of Moody County, South Dakota.
Members of the National Sheriffs' Association's border security committee said they hear only "crickets" from Biden administration officials on the migrants, the Washington Times reported.
"Transparency is one thing that's lacking," said Sam S. Page, sheriff in Rockingham County, North Carolina. "Why can't we get the same respect and communications with our federal partners?"
The Biden administration also ended the Trump-era Migrant Protection Protocols, which returned migrants to Mexico as they awaited hearings. The program was later restored after the Supreme Court ruled the Biden administration ended it unlawfully.
ICE did not immediately respond to Fox News Digital's request for comment.
Source: Read Full Article