Pearl Harbor ceremonies will go on — without 5 remaining survivors of USS Arizona
December 7, 2018
FILE: A view of the USS Arizona Memorial that shows the ship's wreckage. 
(National Park Service)
For the first time, no USS Arizona survivors are expected to attend the annual commemoration of the attack on Pearl Harbor, the pivotal Dec. 7, 1941 day of "infamy" that pulled the U.S. into World War II.
The handful of Arizona survivors — Lou Conter, Don Stratton, Ken Potts, Lonnie Cook and Lauren Bruner — are all in their 90s and now find travel to be difficult, according to Hawaii News Now.
"This is the very first year" that no Arizona crew members will participate, Daniel Martinez, a historian with the World War II Valor in the Pacific National Monument, told the news outlet.
GEORGE HW BUSH'S PRAISE FOR THE WAR HEROES OF PEARL HARBOR CAME FROM HIS HEART
Conter, 97, who lives in California, cannot attend due to health issues and doctor's orders, the report said.
"She said, 'You cannot go. You better cancel out," Conter told the outlet.
Ceremonies at the Pearl Harbor Visitor Center in Hawaii are still expected to attract hundreds of spectators Friday morning, including veterans, service members and relatives of those who defended America that day.
The USS Arizona Memorial itself, however, remains closed for renovations. It is scheduled to reopen in March, the Los Angeles Times reported.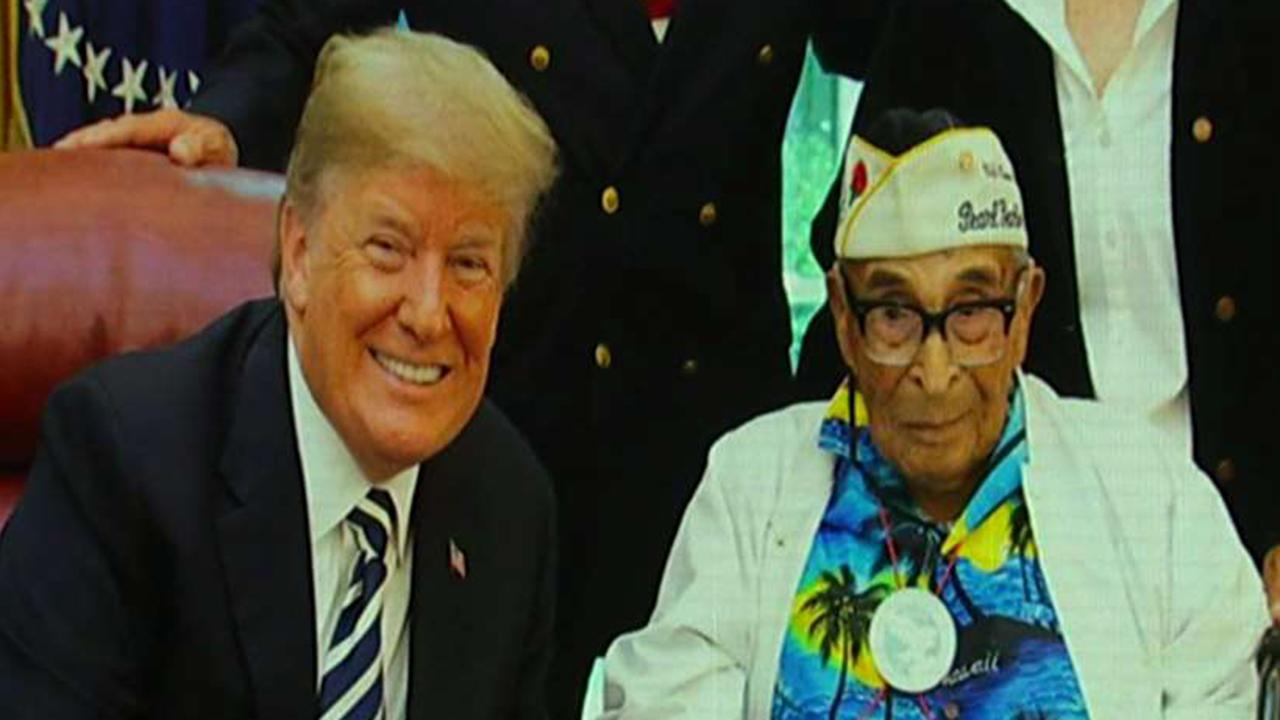 As the number of Pearl Harbor survivors dwindles, Michael Wenger, a World War II author, is concerned about losing "this last living connection" to a significant event in American history, he told Hawaii News Now.
OLDEST SURVIVING VETERAN OF PEARL HARBOR DIES AT 106
Pearl Harbor visitor Kasey Cross shared the same concern, telling the outlet, "It makes me afraid that we're going to distance ourselves from what happened."
"It makes me afraid that we're going to distance ourselves from what happened."
Around 300 of the USS Arizona's more than 1,100 crew members initially survived Japan's attack on Pearl Harbor — an offensive by more than 350 Japanese military aircraft that killed a total of nearly 2,400 U.S. service members throughout the base.
USS ARIZONA MEMORIAL REPAIRS ONGOING AFTER CRACKS DISCOVERED ON FLOATING PIER
But the remaining five Arizona survivors will very much be on the minds of those who attend Friday's commemoration, Martinez said.
"They'll still speak to us, just in a different way," he said, adding that about 100 World War II veterans are estimated to events.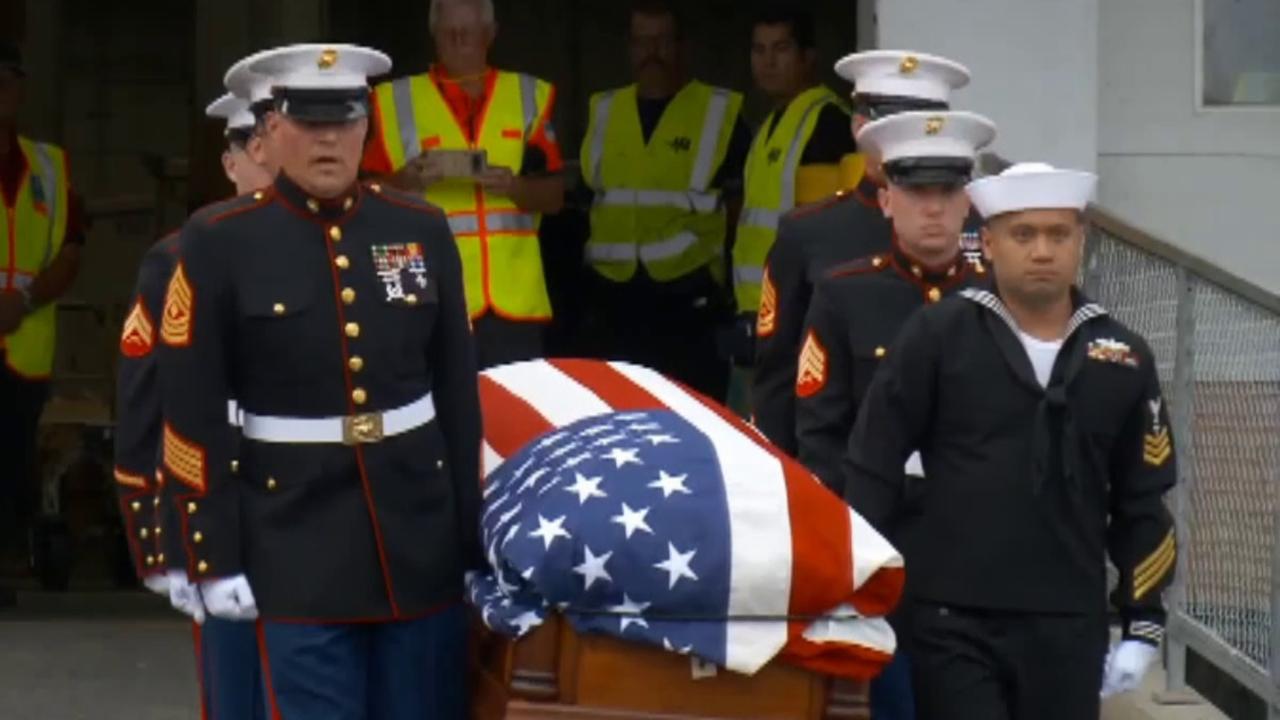 Meanwhile, some military members who died in the attack 77 years ago are finally being laid to rest in cemeteries across the nation.
REMAINS OF PEARL HARBOR SAILORS RETURN HOME AFTER 77 YEARS
In 2015, the Defense POW/MIA Accounting Agency exhumed nearly 400 sets of remains from the National Memorial Cemetery of the Pacific in Hawaii after determining that advances in forensic science and genealogical help from families could make identifications possible. They were all aboard the USS Oklahoma, which capsized during the attack, and had been buried as unknowns after the war.
Of the 429 sailors and Marines killed on the Oklahoma that day, only 35 were identified in the years immediately after the attack. The Oklahoma's casualties were second only to those of the USS Arizona.
As of earlier this month, the agency had identified 186 sailors and Marines from the Oklahoma who were previously unidentified.
Slowly, the remains are being sent to be reburied in places like Traer, Iowa, and Ontanogan, Mich.
The Associated Press contributed to this report.
Source: Read Full Article