Mugshot of Ohio woman with unique face tattoos goes viral after Walmart shoplifting arrest
December 8, 2018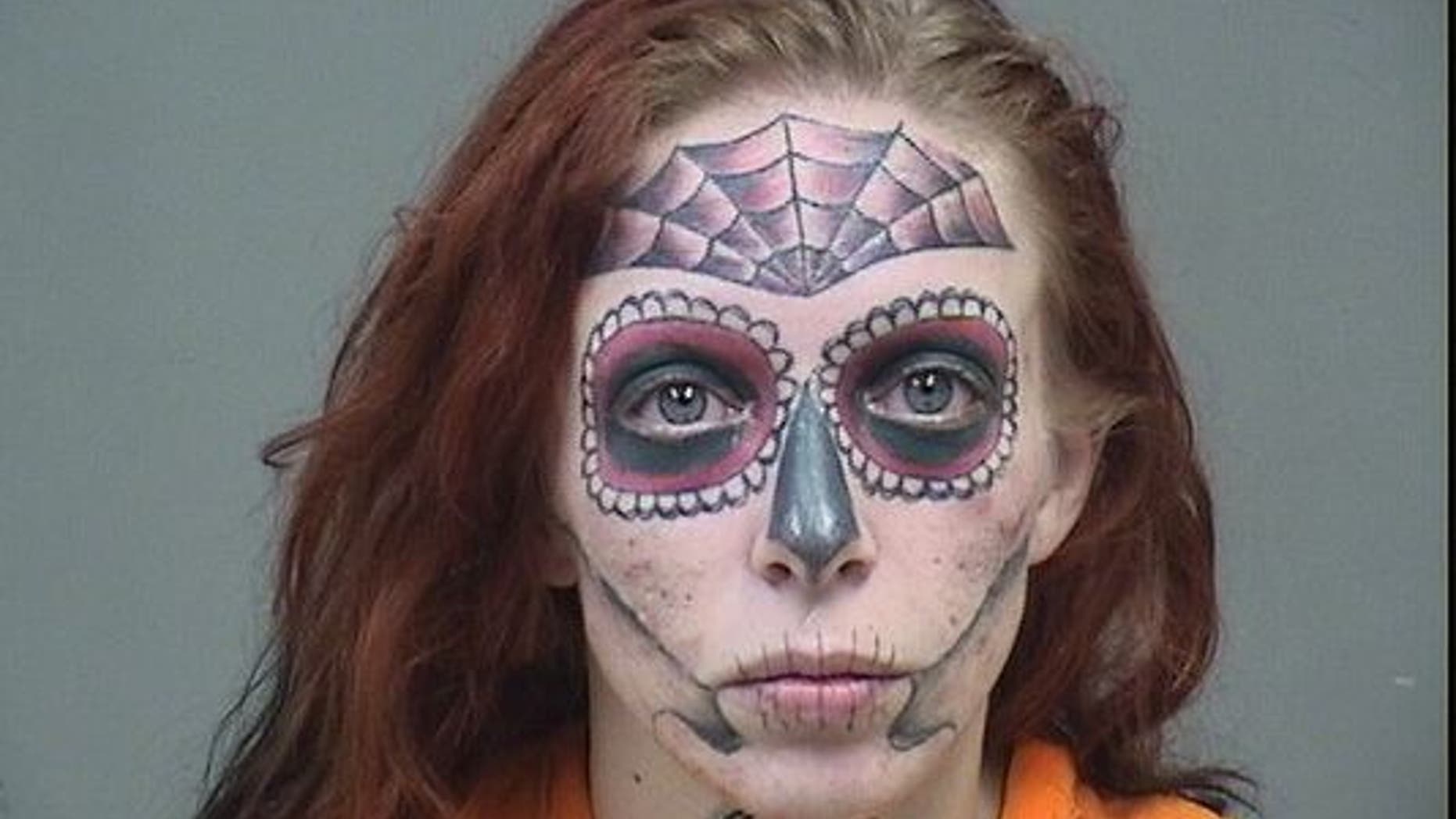 This is reportedly not the Ohio woman's first arrest.
(Mahoning County Sheriff's Office)
An Ohio woman who was recently taken into custody is arguably receiving more attention for her mugshot than for her alleged crime.
Alyssa Zebrasky was arrested Wednesday after she allegedly shoplifted from a Walmart in Boardman Township, authorities told Fox 8.
'NECK GUY' WHOSE MUGSHOT WENT VIRAL ARRESTED AGAIN
Her mugshot has since garnered media attention due to the pronounced tattoos on her face. What appears to be a spider's web is stretched across her forehead while skull-like features surround her eyes, cover her nose and can be spotted on the sides of her face and on the skin above and below her lips.
TEXAS WOMAN ARRESTED FOR MARIJUANA TAKES MUGSHOT, GETS REQUESTS FOR MAKEUP TIPS
After Zebrasky, 27, was taken to the Mahoning County Jail following her arrest, officers there found a hypodermic needle and "small bags containing methamphetamine inside her purse," a police report reviewed by the news station says.
This is the woman's second arrest in recent weeks; she was reportedly arrested in November after leading authorities on a brief car chase, Fox 8 reported at the time.
Source: Read Full Article