McAuliffe supporters share their biggest fear under Youngkin governorship
October 28, 2021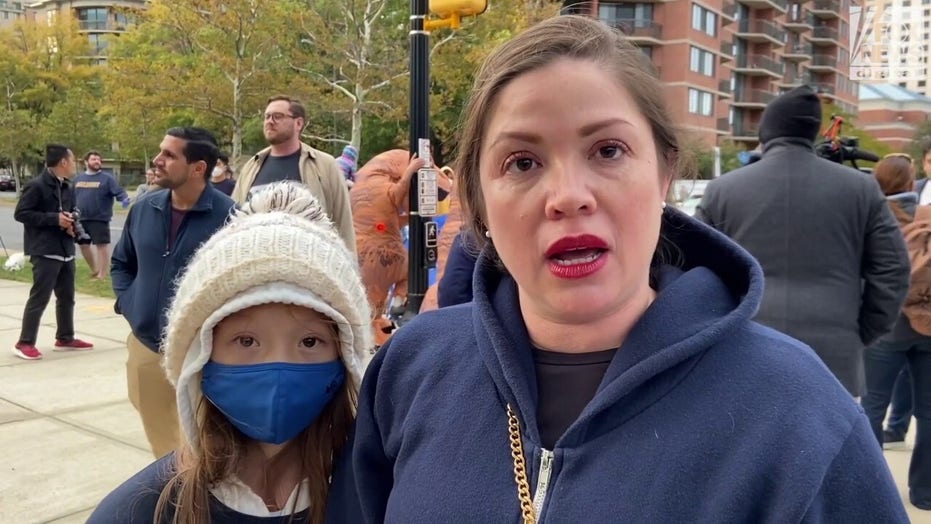 McAuliffe supporters tell Fox News what Virginia will look like if Youngkin wins
Arlington, VA – Supporters of former Virginia Gov. Terry McAuliffe, who is running again for the post next week, told Fox News what they think the state would look like if Republican Glenn Youngkin wins the election.
The outgoing governor, Ralph Northam, is a Democrat.
"Oh, it will be a nightmare," one mother standing with her son told Fox News. "I think it's going to look a lot like Texas."
Two other women made the same remark.
"Just like Texas," one said.
"We're probably going to be looking a lot more like Texas, and that scares me," the second told Fox News.
Several other McAuliffe supporters who spoke to Fox News in Arlington also mentioned their fear of Virginia looking like Texas.
WATCH: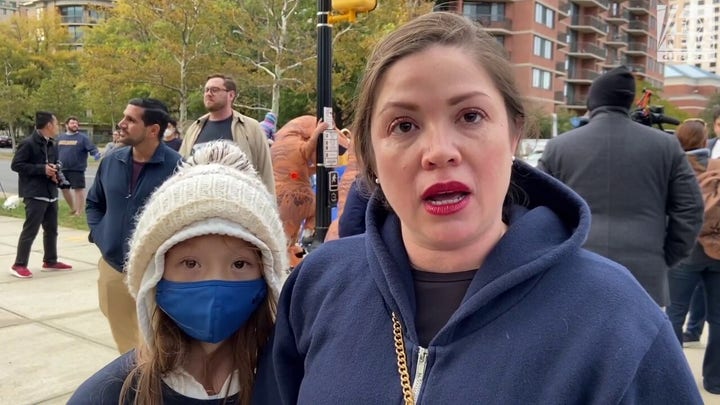 At a recent McAuliffe rally featuring Stacey Abrams and the Dave Matthews Band, Abrams echoed similar sentiments when she spoke to the crowd.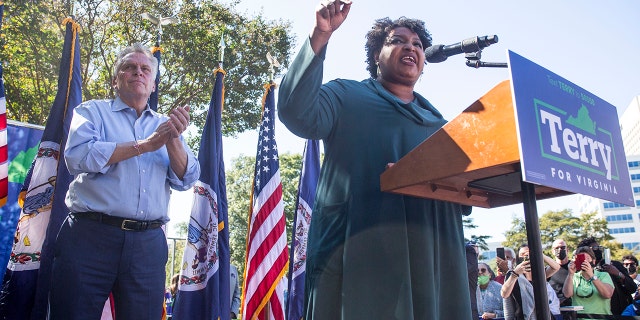 Former Representative and voting rights activist Stacey Abrams speaks during a Souls to the Polls rally supporting former Virginia Gov. Terry McAuliffe on Oct. 17, 2021 in Norfolk, Virginia. Virginia will hold gubernatorial and local elections on November 2. (Photo by Zach Gibson/Getty Images)
"If you want to know what happens in nine days, if we don't get out and vote, looking at what's happening in Texas," Abrams told the audience.
McAuliffe supporters explained what policies they believed Youngkin would implement.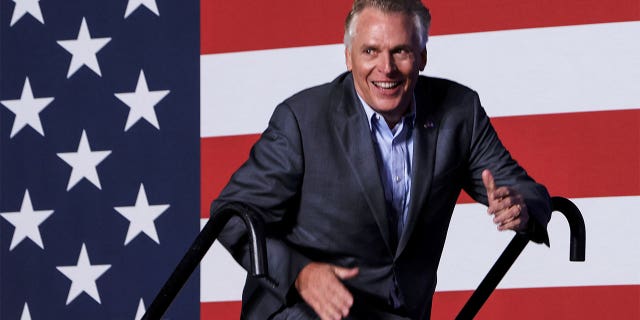 Democratic candidate for governor of Virginia Terry McAuliffe reacts as he walks up to the stage at a rally in Arlington, Virginia, Oct. 26, 2021. 
(REUTERS/Jonathan Ernst)
Youngkin is going to help "corporations take advantage of the workforce as opposed to helping people get jobs in the first place," one man said.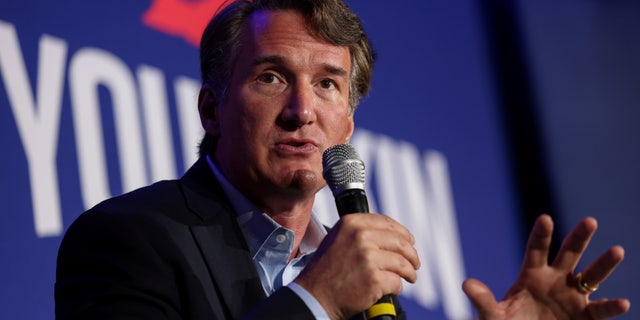 Virginia gubernatorial candidate Glenn Youngkin speaks during a campaign event in McLean, Virginia,  July 14, 2021. (REUTERS/Evelyn Hockstein)
"They would really attack women's reproductive rights," the man standing with his mother told Fox News.
Some also felt the Republican would roll back mask mandates and that there would be "less of a push for vaccinations."
A recent Monmouth University poll showed McAuliffe and Youngkin tied at 46% among likely voters. Election day is Nov. 2.
Source: Read Full Article