Kim Jong Un's friend becomes second Canadian detained by China amid Huawei uproar
December 13, 2018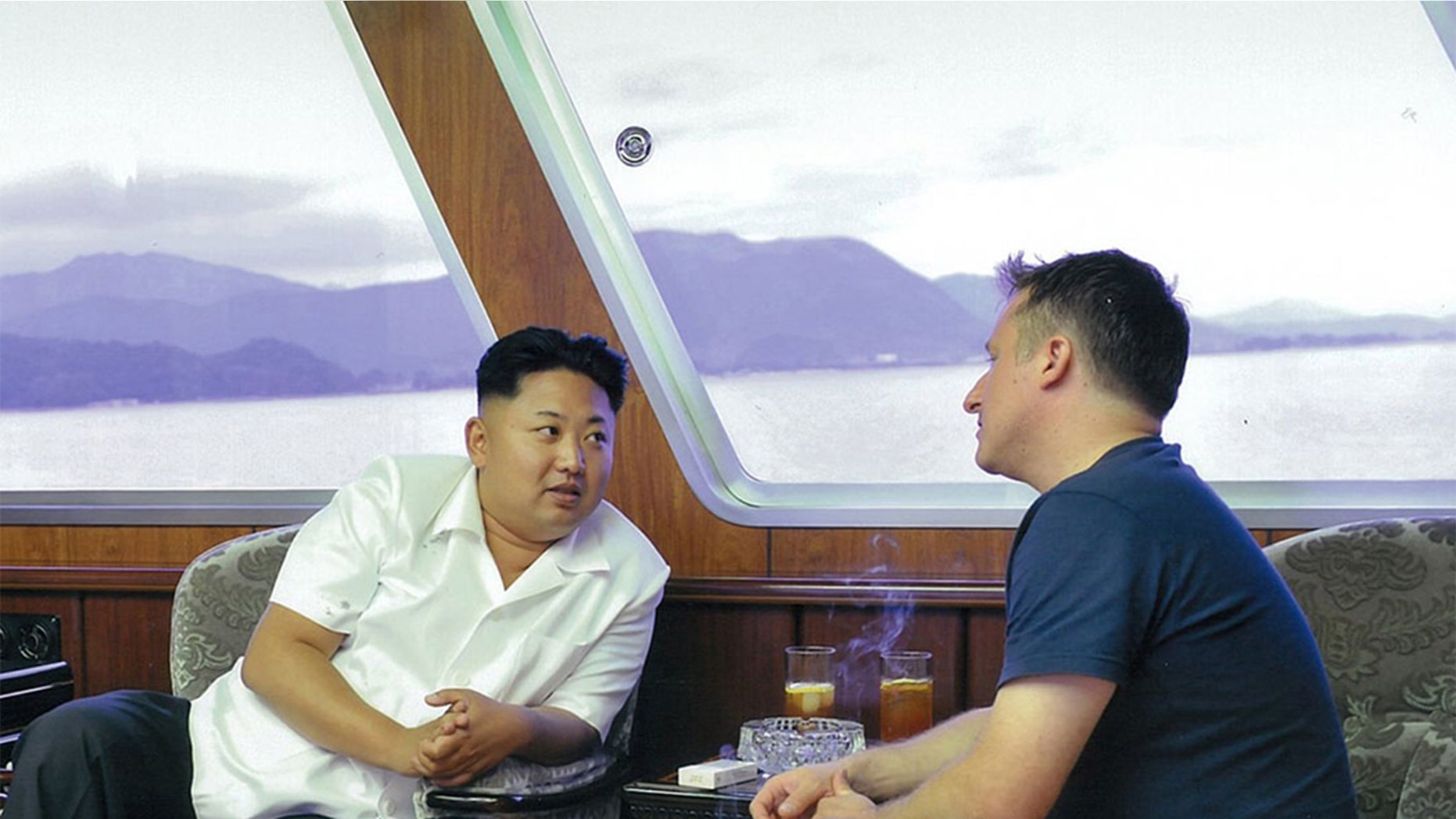 Kim Jong Un shares cocktails with Michael Spavor of the Paektu Cultural Exchange on board the North Korean leader's private yacht in Wonsan, North Korea in 2013.
(Reuters)
A businessman who's jet-skied with North Korean dictator Kim Jong Un and was key in arranging Dennis Rodman's visit to the Hermit Kingdom is the second Canadian to be detained by China this week amid the uproar over a top Chinese tech executive's arrest in Canada.
Michael Spavor – who was photographed years ago by Reuters sharing a cocktail with Kim on the dictator's private boat after racing around the waters near one of his resorts – now joins former diplomat Michael Kovrig in Chinese custody.
China finally admitted Thursday that Kovrig is being held in Beijing, and claimed both men are being investigated on suspicion of "engaging in activities that endanger the national security" of the Communist country.
The arrests are believed to be a retaliatory act for the detention of Huawei CFO Meng Wanzhou in Vancouver. The telecom executive, who the U.S. is attempting to extradite, is accused of using a Hong Kong shell company to sell equipment to Iran in violation of U.S. sanctions, and her detention has enraged Chinese officials.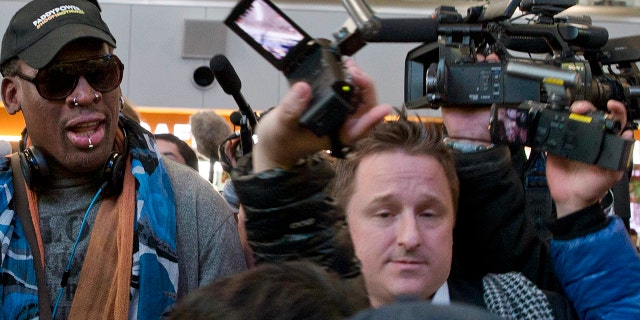 Michael Spavor is seen with former NBA star Dennis Rodman before boarding a flight in Beijing to North Korea.
(AP)
It is not clear if either Spavor or Kovrig have legal representation. Chinese Foreign Ministry spokesman Lu Kang says their cases are being handled separately by local bureaus of the national intelligence agency in Beijing, where Kovrig was picked up, and the northeastern city of Dandong, where Spavor lived.
"The legal rights of the two Canadians are being safeguarded," Lu said during a media briefing Thursday, according to the Associated Press.
Canadian Global Affairs spokesman Guillaume Berube, meanwhile, said officials have not been able to get in contact with Spavor "since he let us know he was being questioned by Chinese authorities" and "are working very hard to ascertain his whereabouts."
Spavor runs tours of North Korea along with other "cultural exchanges" and "business projects" via his company Paektu Cultural Exchange. The company's website says "in 2013 and 2014, [Spavor] organized the Dennis Rodman visits, and the basketball match between the DPRK and former NBA players, where he also became friends with the country's leader Marshal Kim Jong Un."
Years later, Spavor, in an interview with Reuters, fondly reflected on meeting Kim.
"That was the most amazing experience I've had in my life…We hung out for three days," he said.
Other photographs taken at the time showed Spavor laughing and shaking hands with Kim Jong Un, and in February, he was given a front-row seat to a military parade that reportedly was off-limits to foreign media.
"Looks like we will do a little shopping buy some snacks and refreshments and then head down to the parade," Spavor posted on his Twitter account in February, before uploading numerous videos of tanks and military vehicles rumbling through the streets of Pyongyang.
Acquaintances told the Associated Press that Spavor was due Monday in Seoul, the South Korean capital, but never showed up.
Kovrig, the other person being held, is currently employed by the International Crisis Group, a Brussels-based organization that aims to "prevent wars and shape policies that will build a more peaceful world."
The editor-in-chief of the Global Times, a Communist Party-run tabloid known for its provocative views, warned in a video Wednesday night of "retaliatory measures" if Canada doesn't free Meng.
"If Canada extradites Meng to the U.S., China's revenge will be far worse than detaining a Canadian," said Hu Xijin, speaking in English.
Canada also has asked China for extra security at its embassy because of protests and anti-Canadian sentiment and has advised foreign service staff to take precautions, a senior Canadian official told reporters.
The Associated Press contributed to this report.
Source: Read Full Article